AdWords for video brings greater measurability, targeting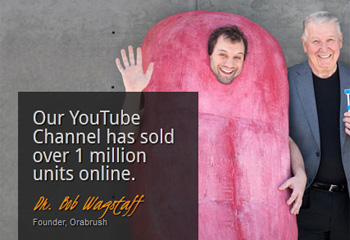 Google has taken a step towards addressing the issue of YouTube's measurability and targeting by introducing AdWords for video.
The new service will offer several ways for businesses to gain visibility and micro-target users who show interest in their products or industry. It will also allow businesses to better understand the effectiveness of their ad campaigns on YouTube, with tools that show how many people watched the entire video, shared the video, visited the company website or stayed on the channel to watch another video after watching an ad.
Promoting YouTube's power to reach large audiences, group product manager for YouTube,  Baljeet Singh wrote on the site's blog, "With a global audience of 800 million monthly visitors to YouTube, every day can feel like you're advertising in the Super Bowl, and one video can launch a business."
The announcement comes after the search giant introduced TrueView video ads recently, a solution that only charges advertisers when people watch most of the video and not for those who skip the video or are repeat viewers.
As a launch initiative, Google is offering $50 million in free advertising by giving companies new to YouTube  a $75 credit when they sign up, enough money for a video campaign to reach 1500 customers on YouTube for one month. Advice to new businesses looking into YouTube is available via an Advertiser Playbook and the My Business Story channel, a free tool you can use to create your first video. A so-called ambassador program, comprised of nine businesses who have built a following through successful through video campaigns, will be another resource for businesses that are new to YouTube to learn how to grow their brand.