How ecommerce sites can differentiate through great content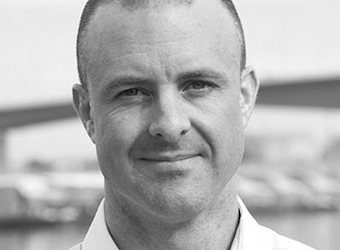 Content drives web sales. All other things being equal – pricing, marketing budget, etc – a site that has great content will easily outperform one that offers little more than a catalogue of products.
Of course, the word 'content' covers a multitude of virtues. For many retailers, the content strategy focuses on providing as much information on the products as possible. That could mean extensive specifications, customer reviews or video walkthroughs. From there you can move into 'value-add' territory. For instance, a site selling kitchenware might include recipes or interviews with celebrity chefs as part of the mix. Or a fashion site could carry beauty tips or lifestyle articles.
How can ecommerce sites differentiate themselves through great content? 
Everyone knows the virtues of great content. The primary driver for many businesses is simply that it helps bump your site up the SEO rankings. When customers search for digital cameras or designer shoes it is the sites that go the extra mile on carefully worded content that tend to come out trumps. Content best practices today include  good customer reviews, great descriptions and video profiles of products becomes a go-to destination for research. A site that carries value-add articles will attract higher quality customers and becomes a lifestyle hub.
But driving traffic is not enough – how can you engage your visitors, once they are on your site? On average, 60-70% of visitors bounce after merely visiting the home page. So businesses need to consider how they can ensure their visitors are engaged and satisfied the moment they enter your site.
One way to engage visitors is through targeted, personalised content
Personalised content that speaks directly to individuals or groups creates an experience that is genuinely relevant to each customer. Increasingly, customers are craving a more personalised experience – content that reflects their tastes, habits, and locations. Customers that can receive offers or specials tailored to their needs, the moment they indicate interest, will feel more engaged by the brand. Leading brands are taking their web strategy to a whole new level by creating a holistic live engagement strategy – integrating dynamic content with personalised, real-time support, in order to provide customers a digital shopping journey that can parallel, and even exceed the in-store experience.
How can you integrate personalised content with customer engagement? 
Live engagement is about talking to customers in real time, often through the medium of chat. But it's not simply about providing a means for customers to click through to an agent. Engagement is most effective when underpinned by behavioural analytics – often coupled with other data sets – which allow merchants to offer chat invites proactively to customers who indicate they need assistance. The data also provides insight into the customers' questions or issues, so that the service rep can provide relevant, contextual help. The same data and targeting can be used to provide specific content to specific site visitors in an automated fashion.
For example, data can be used to target customers who have arrived via price comparison affiliates or search engine keywords, and show them the exact content they were initially seeking, the moment they enter the site. Equally, you can deliver content on the basis of behaviour, or perhaps geo-location. If a customer is showing interest in a certain class of product, you provide more information or a discount voucher, or perhaps regional shipping offers. In addition, content can also be embedded in the chat experience. If a customer has a question about a product, the agent can say, 'Here's a video – have a look'.
The content will thus be truly relevant and meaningful as it is being delivered in complete accordance with the requirements of the customer.
Today, it's not only essential to offer great product and services, but to deliver a winning customer experience, whether online or in-store. Keeping ahead of the game in the competitive online marketplace ultimately comes down to whether an organisation is able to provide personalised and relevant content to its customers, and making each visitor feel like a VIP customer. An organisation that can offer its customers content in real-time that is meaningful and engaging will deliver the most value and differentiate itself from competitors.