Influencers are failing to influence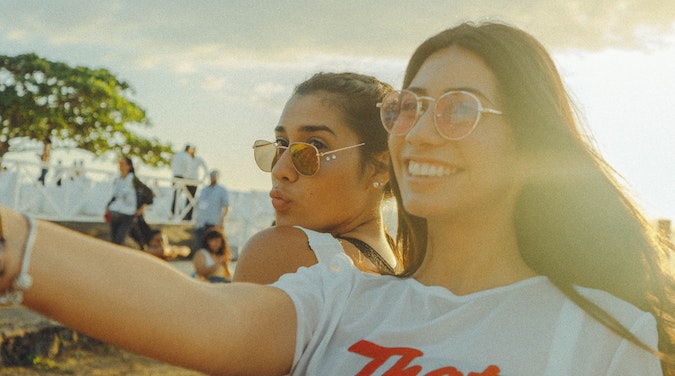 Have the unfolding events of 2020 lessened influencers' ability to influence? Dr Abas Mirzaei writes about how content creators may need to adapt to address the shifting priorities of brands and consumers. 
The world has had to evolve, innovate and adapt very rapidly during 2020. In the world of marketing, a seismic shift has occurred as the once-considerable clout and sway of influencer marketing has started to wane.
The spend on influencer marketing has come under pressure in the wake of the COVID-19 pandemic as brand managers have used the tumultuous year to re-evaluate the effectiveness of influencer marketing strategies. 
Shifting priorities
The World Federation of Advertisers conducted a survey of marketers with a combined annual media spend of around US$50 billion, and found that 22 percent of respondents are considering cutting back influencer investment. Influencer marketing group Linqia also found that just 9 percent of influencer marketers will return to their original digital marketing strategies after COVID-19. Instead, 89 percent will be designing new post-pandemic strategies. Marketers are most concerned with determining influencer ROI and the visibility of content. 
A bigger challenge for influencers besides the pandemic's spillover effect (which many hope is temporary), is to stay relevant to a generation enamoured by TikTok and the video-led social media app, Triller. 
According to global agency, We Are Social, celebrity influence over Gen Z is very limited and super-popular influencers are totally unappealing. All of this means more intense competition among influencers for branding dollars. As a result, showing long-term relevance and greater personal branding equity is vital to remain a competitive choice for future brand growth. 
Helpful is the new authentic 
Being pandemic-proof does not just mean being empathetic. In order to get cut through and resonate with the public, a brand also needs to offer solutions and help the audience navigate significant challenges.
Being empathetic has worn thin and won't necessarily win over an audience, nor will creating a significantly deeper connection. We know through research that in uncertain times people look to trusted sources and institutions. The ones that do more than offer lip service and instead provide genuine solutions will see an increase in their brand awareness and in their levels of trust.
Trust and reassurance are even more sought after now as brands seek to make people feel secure as they emerge from lockdown. It started with realism over perfection, influencers live streamed on topics like self-improvement, pets and home-schooling art lessons. Influencers posting pictures of themselves shopping in stores while wearing a mask and practicing social distancing were some examples to help consumers feel reassured after the lockdown. 
As another example, shoppable media discovery has enabled influencers to help the followers discover shoppable items, and as a result help brands to generate cashflow. By setting a challenge on TikTok, #TransformUrDorm, US grocery retailer Kroger collaborated with influencers to showcase their dorm room transformation, where all items could be purchased from Kroger without leaving the TikTok platform. 
Be a communicator not a promoter
The blanket term 'influencer' is no longer representative of major social media players. Creators, thought leaders and advocates are merging as new breeds. This allows both followers and brands to choose the right match to fulfill different purposes like realism, cancel culture, authenticity overload, loneliness and socially conscious consumers. 
Instead of using influencers to promote offerings, brands are seeing influencers as meaningful and purpose-driven communicators, as well as a valued representative. As consumers are avoiding sponsored content overload, brands are also moving from reach to conversion. Influencers will have a difficult time maintaining their relevance without demonstrating their credentials as creators, advocates and thought leaders. 
According to TAKUMI's recent report, 25 percent of consumers are more likely to source news updates and opinions from influencers rather than journalists, while 58 percent of 16 to 24-year-olds and 56 percent of 25 to 34-year-olds are happy for social media influencers to use their platforms to address current affairs and everyday activism.
Stay relevant and in demand
In order to stay relevant and in demand, influencers need to pause and revisit their practices, pushing their boundaries to territories outside their comfort zone. They ought to better understand different influencer personas, audience expectations, overall 'infotaining' and the need to help the audience. 
Likewise, they should demonstrate their value to brands by offering creative solutions that can result in greater long-term brand awareness and image, while also triggering short-term traffic and sales.
Dr Abas Mirzaei is a Senior Lecturer in the Department of Marketing at Macquarie Business School.
Photo by Gian Cescon on Unsplash.