Interview: New Media Group chairman and owner on the alliance that will provide Australian brands with a route to product placement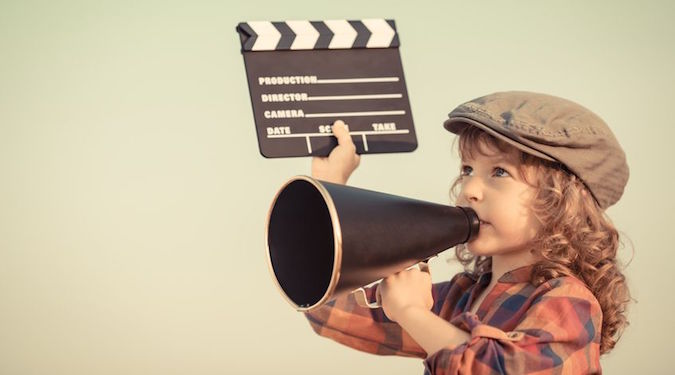 Marketing speaks with John Barnard, chairman and owner of New Media Group, about his experience working with product placement, and how a new partnership will help get a foot in the door in Australia and throughout Asia.
A new alliance between Showbrands and New Media Group at Pinewood Studios and Hollywood Branded in LA hopes to provide Australian marketers with a new route to brand placement with all major English language films and international TV series.
It aims to provide marketers with the professional assistance to pick the right entertainment vehicles to meet specific communications targets.
John Barnard, chairman and owner of New Media Group, has worked with the BBC for over three decades. He has helped instigate product placement, which has evolved considerably since its early beginnings in the 1980s. The transparent contracts adopted by the BBC have been crucial to its success – dealing with only authorised suppliers, of which New Media Group is one of a select few, and a commitment to visibility has gone a long way in helping ensure strict rules and editorial integrity are maintained on product placement partnerships.
Marketing speaks with Barnard about the origins of product placement systems and how the field has evolved in that time.
Marketing: How did product placement look in British film and TV before you came along, and how did it change?
John Barnard: Basically, any broadcasting company and any producer needs to get hold of props and cards and sound systems to dress a contemporary set, so the BBC, for example, as with every broadcaster, would try and get those free or on free loan.
But it was a very unstructured system. What happened was, when we came along and set up the first agency, we were able to work with them to produce a structure so that these items were recorded and returned. There was complete transparency. What you have today, which is what we created back then, is to supply free props to the BBC or any major broadcaster, you have to be a registered, approved supplier. That requires certain standards.
Every year, we have to submit a roster which says exactly what we supplied to which production, the value, and when it came back. So, it creates a situation where if a broadcaster is benefiting from saving budget, and in some cases getting access to things they couldn't buy, but there's a complete paper trail to support it, so that the editorial integrity of the broadcaster cannot be seen to have been damaged.
M: The media landscape has changed a lot in 30 years. Where does product placement fit in now?
JB: It's growing dramatically. Originally, yes, there were a few TV channels, and that was the way to see moving images, or you went to the cinema. Now there's a plethora of ways of viewing images and different platforms.
What it means is – if you are a traditional advertiser – you have this complexity in modern viewing habits, and an audience with a short attention span, who is multi-tasking. So, to break through to that, getting integrated into the content of the program means you get in at the very beginning of that explosion of ways to view.
Now, in the last few years, the social media aspects have become more and more important, because it produces a whole raft of things you can then plug into your social media platforms to talk about you and your brand, but in the context of the entertainment world.
M: How do you go about measuring the success of a product placement campaign?
JB: In 1987, which sounds like a long time ago, we set up an evaluation system which is very similar to the systems of people like Nielsen. You can only benchmark it, you can't use absolute values like most things in the media world. We record everything we do, we ascribe a quality level, we ascribe the duration, and we look to find a similar rate card, as if you had bought that space as advertising, and report to our clients in that way.
We give them a benchmark figure. The joy with product placement is that when it runs well, the returns are very, very high, because you're not paying to create the production, you're not buying airspace, and as you said, it then gets spread across all the platforms.
M: In your experience, what are some good examples of brands or campaigns doing great product placement campaigns?
JB: You have to split it into two different parts of the market. There is free prop supply, where you're purely providing props, which can be a car, can be a hotel, can be a bar of chocolate. That produces a range of results, some of which are maybe not too exciting, some of which, or one of which make the fee worthwhile for a year. Free prop supply, it's a much more different animal.
In paid-for placement, a bit like with Heineken and James Bond, you actually buy your way into the movie, you work with the movie as a partnership, and you can exploit it all the way through to point-of-purchase.
For free prop supply, where you're purely providing the prop, we did things like the Guinness scene in Philomena. A whole scene where there's Guinness being consumed and Guinness being referred to. That was just a free prop placement. Theory of Everything, we put Tide in the Stephen Hawking film. That again was a very good placement, as part of a year's worth of free prop activity.
Conversely, we've done a music video and used Tinie Tempah for Johnnie Walker Red. That's a stunning piece of work positioning the product being poured and drunk by the singer at the beginning of his music video.
Each one is very different and has many facets.
We might report to a client that they've spent $50,000 with us and we've given back $2million of rate card, so at this stage, as it's a benchmark, it doesn't matter if they feel it's $1.8 or $2.2, you just justify it as at the first appearance. The subsequent appearances can then go on for years.
The other aspect of measuring success is of course, if you get their product in the hands of the star on set. That's something that money normally can't buy.
M: Tell us about your new partnerships.
JB: The one with Show Brands we're very interested in, because it's picking up Australian production. We're talking of trying to cover off English language programming around the world. Perhaps unlike something in Italian or French, the English language travels. We see this also, as an interesting way of getting into the Chinese and Asian market through the Australian doorway.
Image copyright: yarruta / 123RF Stock Photo