Lessons I learned from 2020: Interview with Jess Cook (Square Australia)
Last year had a huge impact on small to medium-sized businesses across Australia. Square is a popular company in the B2B payment space that has reprioritised campaigns to focus on creating content that addressed the concerns and needs of its customers.
Marketing catches up with Jess Cook, the head of marketing at Square Australia, who reflected on how her team helped businesses navigate the ongoing challenges of COVID-19. Together we discuss how to foster connection and spark creativity, both internally and externally.
If you aren't already familiar with Square, then you will certainly recall its slick little white credit card reader, which you might have used at your local coffee shop or boutique store. Founded by Jack Dorsey – the technology entrepreneur who is the CEO and co-founder of Twitter – Square helps millions of sellers run their business beyond just point of sale (POS). 
Cook describes Square as "a whole ecosystem of products", from contactless POS hardware, small business services and various tools for building an online store, she views Square as a "one-stop shop for business" which includes both software and hardware.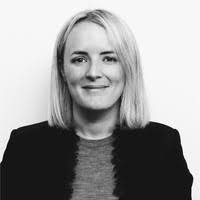 Cook is part of a 'global marketing team' which means regular contact with the US, Canada, UK and Japan offices, but also the ability to work "hyper local" in terms of how the team operates. Her role covers every facet of marketing "from brand marketing, which is the kind of campaign work for everything from creative to strategy and execution to media planning." Along with above the line media and all of the performance channels, Cook's team also manages social media from a paid and organic perspective.
While Square has been around since 2009 it has only been in Australia for nearly five years. As such building the brand is important but the team is also heavily focused on the needs of the existing small and medium sized businesses they work with. In fact, Square's tagline is that 'No one should be left out of the economy because the cost is too great or the technology too complex'.
According to the Australian Bureau of Statistics, more than a third of Australian businesses – and in particular small businesses – found it difficult or very difficult to meet financial commitments in 2020. While the acute stages of the pandemic feel somewhat over, there are many ongoing concerns for businesses, particularly as the end of job keeper looms.
There's no doubt that COVID-19 has had a big impact on Square's customers. As a customer centric business listening and staying connected to customers was critically important during 2020.
"Square is so incredibly connected to its customers, whether it be through a customer success team, which are on the phones and through lots of in-app messaging tools available to our customers, who are constantly speaking there. But we also have fairly regular surveys that go out to our customers. There are a lot of focus groups that happen both with our new and existing customers," says Cook.
With the various data points that consequently come to the business, both from a qualitative and quantitative perspective, Square was able to focus on the content side of things and the information that its customers needed in real time.
Cook admits that meant that the team had to make some tough internal calls and reprioritise. "We were in a situation where we were working on a really big campaign that we'd been planning for a long time. And we had to make the call to cancel that campaign. [2020] was going to be a really big year from an investment perspective. We had done all the work. We were ready to go and then COVID happened. And it just didn't seem like the right move. The messaging was no longer relevant. It wasn't right."
After listening to the stories and voice messages left by customers during the early stages of the pandemic, the marketing team focused on creating a space for those customers to hear from one another. Cook believes the campaign was so important for business owners to know that they were not alone.
"When you run a business, it can be really isolating," Cook emphasises. 
Although Cook admits that "pivot has kind of become a little bit of a dirty word" the Square team is devoted to sharing stories that spark creativity and foster connection within the business community.
Community and culture is also important internally and during 2020 Cook spent time developing strong relationships between the team and building trust.
"We spend a lot of time on recruitment at Square, making sure that we get the right people. So I trust my team. I know they're really good at what they do, but I want to make sure that everyone kind of has really strong relationships. That there is a lot of trust between each other."
When reflecting on the year that was 2020 Cook considered some of the new behaviours that might continue into the future. She believes that the trend towards going cashless has been accelerated by the pandemic and expects it will continue. 
"So there are a number of businesses that pre-COVID were kind of starting to trend towards going cashless.There are a lot of benefits to that. We often talk about the hidden cost of cash. There's things like the time taken to count everything at the end of the day, there's the risk of theft, as much as we'd like to think that that doesn't happen. There's a lot more labour and manual work that happens. So whilst some people think that cashless is also not necessarily the right thing for them, because it only caters to certain demographics, I think from what we've just seen, in terms of how everyone is adapted and possibly quite liked the fact that everything has gone cashless – that we will probably continue to go down that road."
With all of the work that's set to be launched across a lot of different platforms in 2021 and the hard earned lessons from last year, Cook is excited to really solidify Square in the Australian marketplace.
Photo by Christiann Koepke on Unsplash.