Long term benefit of influencer marketing will outweigh short term TGA confusion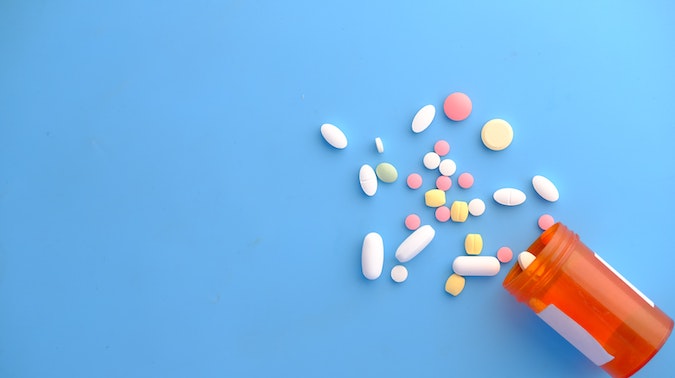 Earlier this month, news of the Therapeutic Goods Administration's (TGA) updated ruling on the use of social media influencers for products within its regulatory sphere sparked a tidal wave of confusion and accidental misinformation. Alexander Frolov explores
As the dust settled and specifics were clarified, we arrived at the crux of the update: Australian influencers will still be able to provide paid and gifted promotions of therapeutic goods. This is so long as they do not speak about personal experience with the product.
What does this look like in practice?
A lot of the time, it will involve small tweaks to captions and scripts, removing any claims that a product has personally fulfilled some type of clinical need.
It will be about how the caption is written.
For example:
Alongside (name of vitamin brand), I'm challenging all my followers to take a walk today, to clear their mind and enjoy the great outdoors. How are you moving your body at the moment? #ad #partnership 
Would be a caption complying within the guidelines.
Whereas under the new TGA guideline, the following copy would not adhere to the ruling and be subject to forced deletion or penalties: At the moment I'm focused on nourishing my body. That's why I'm taking (name of vitamin brand) each morning – it supports my muscle endurance and boosts my energy levels #ad #partnership
What is a therapeutic good?
The definition of a therapeutic good is notoriously vague — this was one of the reasons the updated ruling was met with such confusion. Included are products that are more or less indisputably therapeutic such as: prescription or over-the-counter medications, medical devices (like pacemakers or sterile bandages) or anything made from or containing biological materials such as skin cells or human tissue.
Perhaps more relevant in the social media influencer space is the marketing of conventional products that are endowed with therapeutic properties and benefits for advertising purposes. For example, 'superfoods' such as goji berries or chia seeds could claim to be therapeutic. An ordinary hair comb could become a therapeutic product if someone claims it prevents hair loss.
Why does this matter for influencers and brands?
The boundaries by which we define a therapeutic product, and purporting that a product has had a clinical or medicinal effect, matter greatly when influencers become involved. This is because influencers can have a significant impact on consumer behaviour — it's one of the cornerstones of their popularity amongst brands. With good influencer marketing, celebrities or social media stars may begin recommending the therapeutic properties of a product, and then the manufacturer often uses these testimonials for social media retargeting, and for use on their website as social proof. All of these can be decisive factors when a consumer makes a purchase.
This is particularly true of nano influencers, which is an influencer classified as having between 1,000-5,000 followers. HypeAuditor data uncovered that the use of nano influencers in the teeth whitening/correcting space is particularly popular, with the top three active brands on Instagram (SmilePro Worldwide, Sparkling White Smile, and Wonder Smile) all choosing to prioritise the micro influencer and nano influencer categories.
And it's no wonder, given nano influencers still garner the highest engagement rates on Instagram. The average engagement rate for a sponsored post hovers around two percent. However, nano influencers will often get close to five percent. Over on TikTok, nano influencers gain around ten percent engagement per post, more than double Instagram.
It's not over for influencers and therapeutic goods
With brands increasingly choosing to work with nano influencers due to the small advertising spend and higher engagement rates, making small changes to the copy isn't going to stop this highly effective marketing strategy for therapeutic goods.
Whilst the new TGA guidelines may slightly reduce campaign performance, I don't believe it will stop brands from working with influencers in a widespread fashion. Even factoring in a slim decrease in campaign performance, this advertising channel shows very good return on investment generally in this industry, and is a primary channel for many brands.
Alexander Frolovi is the CEO and co-founder of HypeAuditor.