New features starting to roll out on Instagram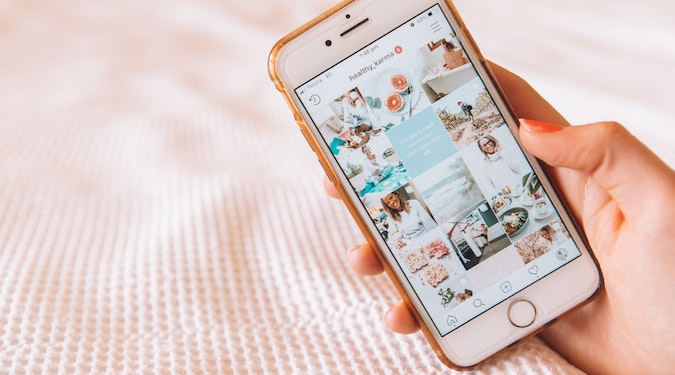 With the threat of TikTok and Snapchat taking over as the preferred social media platforms for creators, Instagram is launching new features. They will be rolled out and tested over the next few months.
Instagram announced in October that it would be working on features that help brands and creators. The platform will look to shake up its digital creator space, which has been plateauing for sometime. TikTok has become a preferred platform for creators, who are starting to transition their content to be TikTok appropriate. 
With this in mind, what are the changes that we can expect to see from Instagram?
Partnership inbox

The inbox has been a point of contention for many popular creators. The influx of messages they receive can be overwhelming and also means that they miss opportunities. Instagram has been looking to combat this. 
As the new inbox feature will ensure that brands' messages will be seen by creators, it's giving more power to influencers. Collaboration with desirable brands can be achieved through the feature.
Scheduling stories and lives
Instagram Live has been a huge part of the app, as it allows people to answer real-time questions and connect with their audience. However, it has been very of-the-moment.
Now, creators will be able to schedule in Instagram Live. This will notify their followers that they will be going live, and allow for more planning around questions and comments that may be filtered through. It will give creators a chance to prepare the content that their followers are seeking.
Posting from a desktop
Before now, Instagram was a mobile-only app. Its user experience limited what could be done from desktops and laptops. This was frustrating for marketers as they would have to email content to themselves to post from mobile.
This has changed, with the app now being desktop compatible – making it much easier for marketers. It will now be possible to push content out from where it has been created.
Text-to-speech on reels
Much like TikTok, Instagram is now doing text-to-speech. The feature will be a robotic voice that reads out the text on the screen. 
With two different voices to choose from, it's a direct response to the competition that Instagram is facing from TikTok.
'Add yours' story sticker
Instagram has also begun to roll out a new story feature, an 'add yours' sticker. The aim is to create viral chains of content. 
The sticker is just as it sounds – when a story comes up and is a grid of images, as a user you can now add your content to the grid. Much like a Pinterest board with a common theme, this will create a grid of common themes. 
The move will create considerable reach for creators as it creates a chain-like reaction and pushes content out to a huge audience.
The sticker is being trialled for a US audience at the moment, and will start to turn up on Australian Instagrams over the next few weeks.
Data-driven influencer search
Being able to find the perfect influencer for your brand can be a struggle, so Instagram will make this process much easier with its filter search. This will be a major advantage for brands, as they'll be able to review verified data for a huge pool of creators. 
The social media platform is yet to confirm what the filters will be, but the feature will include follower count, age, gender and location. Instagram states that its motivation  was to "organise shortlists to easily manage multiple campaigns".
With all the changes coming through, users will start to see the features pop up slowly. Currently, most are being road tested in the US market. They're expected to hit Australian shores over the coming weeks.