Facebook introduces ads to Stories format, Instagram founders depart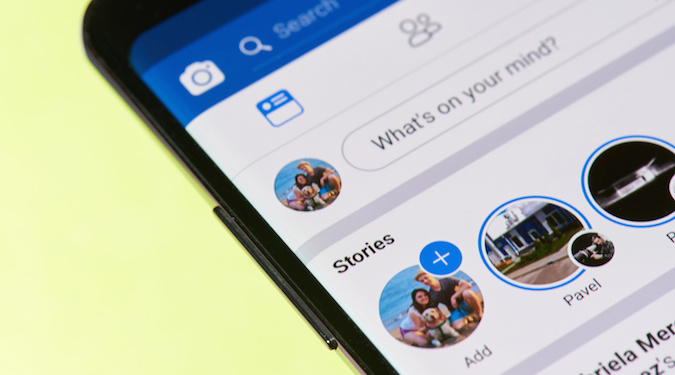 Facebook has made Stories ads available to advertisers worldwide. In other news for the company, Instagram founders Kevin Systrom and Mike Krieger have departed.
The new announcement means advertisers can include Facebook Stories as an additional placement to their News Feed and Instagram Stories ad campaigns leveraging the fullscreen, immersive environment.
Stories advertisers will have access to the same objectives that are already available for Instagram Stories ads: reach, brand awareness, video views, app install, conversion, traffic and lead generation.
More than 300 million people now use Facebook stories every day and the platform is growing 15 times faster than the Facebook feed.
In conversation with Marketing, global creative director at Facebook Creative Shop Andrew Keller expressed excitement at the emergence of Stories formats. "It's extremely visual," he says, "it's very compelling from a creative standpoint."
"What we see is that people use it to share with a higher velocity. They're sharing a lot more over a given day."
"This visual-first angle on sharing is just going to continue to accelerate."
In the coming weeks, Facebook also plans to start testing the placement of ads inside stories on Messenger as more than 100 million people are now using stories in Messenger each day, says the release.
Keller recommends embracing their creative side for any brand looking to advertise on the platform. "Embrace vertical format, embrace video, think a little bit more about sound," he says. "Sound on is at a higher percentage than it's been in Feed."
He expects a positive reaction from users to ads in the Stories format. "I think we'll see great reaction," he says.
"We've been using Stories ads in Instagram for a while now, and we've been rolling it out in Facebook over the last four months in the US, Brazil and Mexico. All of that is really put in place to make sure the reaction is good and that people are embracing the format."
Big news for the Facebook empire was yesterday's departure of original Instagram founders Kevin Systrom and Mike Krieger. The pair started Instagram in 2010. Facebook purchased their brand and platform in 2012 for US$1 billion.
Statements from the outgoing pair and also from Facebook have been positive about the news, but according to Washington Post sources, the pair were frustrated with Facebook founder Mark Zuckerberg's growing involvement with Instagram's day-to-day operations.
"Kevin and Mike are extraordinary product leaders and Instagram reflects their combined creative talents," says Zuckerberg in a statement. "I've learned a lot working with them for the past six years and have really enjoyed it."
"Mike and I are grateful for the last eight years at Instagram and six years with the Facebook team," says Systrom in a statement.
Image copyright: Dzmitry Kliapitski