Study finds Australian female millennials turn to 'Finfluencers' for financial freedom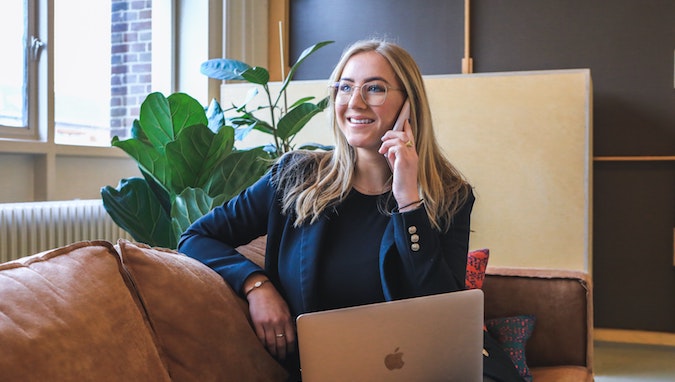 Research from influencer marketing platform HypeAuditor has found that millennial women are driving the 'finfluencer' trend in Australia.
A finfluencer is an influencer that shares financial information and expertise on social media. Marketing covered this trend in a recent article, The pros and cons of influencer marketing in financial services.
The research looked at hashtags such as #moneytok, #stocktok, #fintok, #finance and #investing and found that finfluencers make up less than 1 percent of all influencers in Australia. However, this small group has proven to be incredibly impactful, particularly for brands investing in sponsored content and wanting to engage with commercially minded millennials. On TikTok, #moneytok has more than 3.8 million views and #stocktok more than 361 million.
Both the finfluencers themselves and their audiences skew towards female millennials. Among finfluencers, 34 percent are female aged 25-34 years, while only 16 percent are male in the same age bracket. Meanwhile, the balance shifts when looking at finfluencers aged 35-44, of which 25 percent are male and only 9 percent are female.
The finfluencers with the highest reach and level of popularity are:
Alex Frolov, the CEO and co-Founder of HypeAuditor, believes finfluencers seem to be stepping in with information that traditionally was provided by financial institutions or more established enterprises. 
"It's interesting to see this movement driven mostly by millennials, reflecting an ongoing trend of turning to, and trusting online information and sources when making significant life decisions or going through major milestones such as buying a first home, investing in shares for the first time, or re-assessing the best superannuation options," says Frolov.
"Amid the rise of the finfluencer, consumers and brands need to practice caution when translating online content into actionable financial advice. While many finfluencers in Australia have a strong finance background, not all are qualified to provide financial advice."
"… With more finfluencers joining the scene, brands will need to stay vigilant in determining the most relevant and reliable finfluencers to partner with, and consumers will need to exercise caution analysing financial advice."