TikTok has launched a new integrated brand campaign celebrating Aussie summer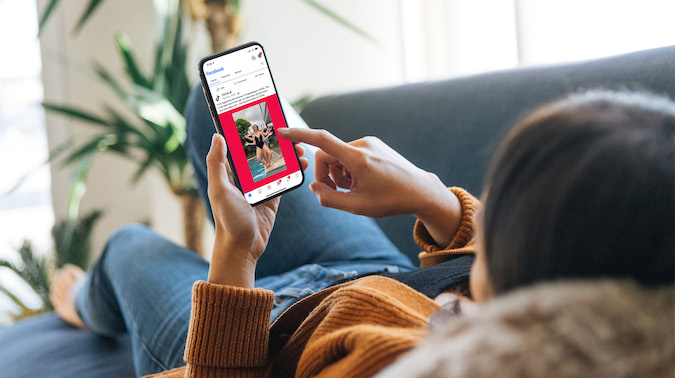 Video sharing social media platform TikTok has launched its second national brand campaign called 'Summer Starts on TikTok'. It acts as a goodbye to the challenges of 2020 and invites Australians far and wide to join the platform in celebrating local summer vibes.
The integrated campaign kicked off on December 20 and will continue through to March 31. The campaign will run across TV, radio, digital, online, social media channels and through sponsored events and activations that will pop-up in major cities and on famous beaches during the warmer months. It showcases popular local creators and playfully attempts to embed itself in Australian pop culture.
The campaign shows key Australian summer activities, including roadtrips, cricket, food, sport, adventure and fashion. Notably, TikTok has activated a real-time reactive OOH campaign connecting the trending moments on TikTok with summer across the country.
TikTok has put a spotlight on videos from some of Australia's favourite local creators, including the lifeguards of Bondi Beach, surfer Pacha Light, TikTok's favourite granny from The Chainz Family, comedian Pnuks, fitness queen Kayla Itsines and wanderlust travellers Kendall and Glenn, who are sharing their holiday adventures via a suite of TVC and digital video ads spanning Christmas and summer executions. 
The hero 30-second spot sees organic TikTok creator videos cast with the sound of 'Fantasising' by local Aussie artists Skegss. 
One highlight of the campaign is what is being called the 'TikTok-A-Too'. This giant inflatable Australian native bird flew into Sydney's Darling Harbour on January 15th. The large-scale brand activation, a giant 12m tall, 17m long and 13m wide three-dimensional spectacle in the tradition of Australia's Big Banana and the Big Prawn.
"This year TikTok has gone beyond just gaining traction, to truly becoming part of Australian culture. We see that play out through the stellar local content that captures our uniqueness and is helping to drive incredible engagement. Our 'Summer Starts on TikTok' campaign is an opportunity to leverage that local-love for the platform to build the TikTok brand and further drive audience growth as we head into the new year," said Brett Armstrong, the general manager of TikTok Global Business Solutions ANZ.