Social media customer service outsourcing hits the market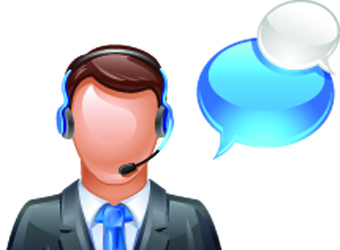 Business process outsourcing firm Aegis Australia says it has employed a team of "highly-skilled social media conversationalists" to offer social media customer service outsourcing, saying online customer service may one day take over from call centres.
The team has been created as part of a new solution that monitors social media for brands, and for brands looking to outsource response to consumers who make contact or voice concerns over social media.
The dedicated team of 'conversationalists' has been earmarked by Aegis for their social media ability, and will interact with people on social networks on behalf of brands. In addition to managing social media customer service, the solution sifts through news sites, social networks, blogs, discussion forums and other user-generated content to detect brand mentions and analyse online sentiment. It also offers brands social media advice and policy development, moving into a territory typically occupied by digital agencies.
President at Aegis Australia, Chris Luxford, says the solution is a combination of technology, analysis and people skills. "Aegis is always looking at opportunities for innovation when it comes to the customer experience," Luxford says, noting how social media is playing an increasingly important role in that experience.
"Whilst there are lots of social media monitoring tools in the market place, AegisLISAⁿ stands out owing to the combination of cutting-edge technology with skilled human intervention. This solution transcends marketing, public relations and customer service."
Aegis foresees its call centre staff taking a more active role in social media engagement as a means of communicating with customers in a customer service capacity, alongside and increasingly in place of the traditional phone call.