The big difference between like and 'like'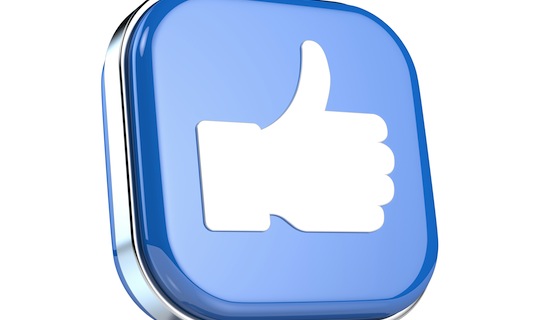 As social media response becomes an increasingly valid and sought-after mode of tracking marketing effectiveness, Rob Morrison tells why we need to be careful with the race for 'likes'.
I was presenting some creative work at a meeting recently – I'm sure you'd recognise the cast of characters. A senior marketer wrestling with tightening purse strings. A couple of enthusiastic juniors. A ring-in who looked like they'd stumbled into the wrong room.
When I'd finished talking through the creative ideas there was the inevitable awkward silence. The enthusiastic juniors got busy enthusiastically looking closely at their fingernails. Or their shoe laces. The ring-in looked even more lost as they refilled their already full glass of water. Finally the silence was broken by the senior marketer with a two word response.
"Like it."
Initially I couldn't figure out why the choice of phrase bothered me. It's a not a particularly interesting or original choice. And it's clearly better than the opposite – which I've heard more often in my career than I care to admit. Truth is 'like it' is something we're all hearing and using almost daily. And the source is pretty clear.
I blame Mark Zuckerberg.
Today the word 'like' is seen as high praise. Teens judge each other by how many they generate. Companies aspire to earn 'likes' from customers. Agencies build specialist divisions to deliver them.
But it wasn't always the case. Back when I was dating (pre-Tinder when we had to actually speak to one another), when someone said they 'like' you it was usually followed with 'but not in that way.' The word has clearly come a long way.
Perhaps the race for 'likes' will be a short-lived phenomenon. As anyone who was an early adopter of Facebook will testify, 'likes' are relatively new. Most of the initial interactions on the world's favourite social media were 'pokes'. Not even sure if 'poke' is still an option. Clearly I haven't been 'poked' for ages (no sniggering now).
But back to my conundrum – why did 'like' sound wrong? I finally figured it out.
As a Marketer it really doesn't matter whether I like an idea or not. My personal point of view has zero relevance. Instead, my responsibility is to wear the ears of my audience. Would a 35 year-old mother-of-three get the message? Would a busy CEO pause to take it in? Would a Vietnamese speaker in Cabramatta connect with it?
If they like it then we're onto a winner.
Unfortunately in this case, 'like it' was 100% subjective. It was a personal response from a target audience of one, the senior marketer. And that's dangerous. The effectiveness of a piece of communication doesn't swing on whether the CMO likes the colour orange. Or reggae. Or 1970s Australian cinema. Or anything else, quite frankly.
So, next time you're looking at creative work, think carefully about how you phrase your response. 'That works', or 'that's smart', or even 'perfect' are all completely acceptable responses.
And feel free to ban the word 'like'. (Unless, of course, it's in reference to clicking the thumb at the foot of this article, then like away).
Rob Morrison is creative director of OgilvyOne Sydney and a two-time member of the Cannes Direct Lions Jury.