Top 5 branded content projects of 2014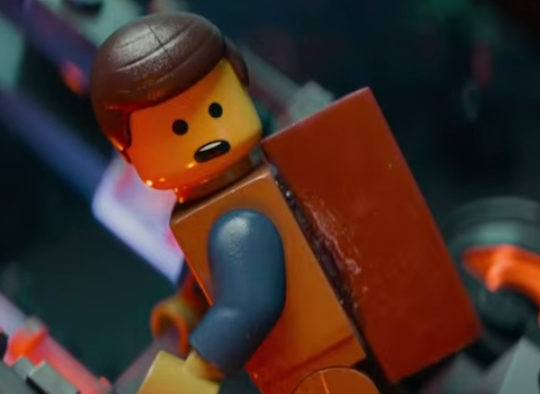 The Lego Movie has been lauded as a success story in branded content by many since its release last year, further legitimising branded arts and entertainment as an important element of competitive marketing strategy.
More and more brands across the world are getting on board to create inspiring and entertaining pieces of content, but none have been as "ambitious, outrageous and brave" as The Lego Movie, says Danielle Long, editor of Branded Arts Review (and Marketing contributor).
The annual publication by brand agency The One Centre, which aims to showcase the world's best arts and entertainment projects funded and created by brands, recently named The Lego Movie as the best branded arts and entertainment project of 2014.
"Make no mistake this film is one massive product demonstration, but it is a brilliant product demo complete with with great storytelling, humour, fun and, above all else, it is bursting with entertainment. The Lego Movie has raised the bar for branded entertainment taking it to a ridiculously high level," Long says.
READ: Feature: Beyond the branded content wash – let me entertain you »
Branded Arts Review's top five branded arts and entertainment projects of 2014
1. Lego: 'The Lego Movie'
The animated blockbuster film created by Danish toy company Lego in partnership with Warner Bros, Village Roadshow Pictures, Lin Pictures and Animal Logic, broke box office records around the world.
It featured the voices of Morgan Freeman, Will Ferrell, Elizabeth Banks and Liam Neeson, followed an engaging storyline, and just happened to showcase Lego's entire product range.
2. Wind Mobile: 'Papa'
This short film pays tribute to human relationships, telling the story of a father and son's relationship before the days of communication using technology.
Branded Arts Review's comments:
"It's wonderful to see a telco break ranks from the industry's standard communications that feed us messages about the wonders of communication to instead remind us why it matters in the first place. Rather than focus on the technology that enables us to connect, Wind Mobile has focused on the reasons that we want to be connected, and that is what sets it apart. It's a beautiful brand film that delivers a very genuine message while showcasing its products and services."
3. The Times: 'The Unquiet Film Series'
This series of varied films celebrates the historic influence The Times and The Sunday Times has had on British society. Filmmakers were given unprecedented access to the newspapers' archives, focusing on both past events and the history of the papers themselves.
Branded Arts Review's comments:
"Coming at a time when the British public's trust for journalists is at an all time low and as media organisations continue to battle to get people to not only value news and journalism but also to pay for it – The Times needed to change the conversation. The series aims to draw a line between The Times and all the negativity towards journalism by focusing on the immense cultural and historical impact that The Times has made throughout its long history.  The films are beautifully made and the entire series is compelling, fascinating and very worth of both recognition and of your time."
4. Net-a-Porter: 'Porter'
The world's first shoppable global women's print and digital magazine is far more than just a catalogue, rivaling the big names in fashion media for valuable and engaging content.
Branded Arts Review's comments:
"The calibre and quality of articles, cover stars and fashion spreads are luxury and high end, as you would expect from the brand. 'Porter' offers its readers a unique joined-up experience providing a luxury fashion magazine experience combined with a high-end shopping trip. Net-A-Porter have proven themselves as a pioneering brand with an exceptional understanding of what their audience wants and 'Porter' is further testimony to that."
5. Guinness: 'The Men Inside the Suits'
This online documentary film features a Congalese fashion cult; a well-dressed group of working class men as part of the brand's 'Made of More' campaign showcasing inspiring individuals.
Branded Arts Review comments:
"The documentary project provides a shift away from the absurd, surreal advertising we have come to expect from Guinness and provides a new direction for the brand exploring the real, human stories of life and triumph and investigating what people are made of. It's an unexpected move from Guinness but a fascinating new direction for the brand."