Twitter trends and the rise of streaming: Interview with Angus Keene
The vibrancy and immediacy of Twitter as a platform makes it an ideal place to observe trends and emerging consumer behaviours. From the rise of streaming and 'co-watching' to crisis communications, social media is where brands initiate conversations with the public.
We recently caught up with Twitter Australia's head of revenue partnerships, Angus Keene, about how people use Twitter to stay connected and trends that are impacting brands and marketers.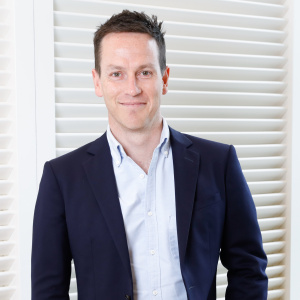 During lockdown, Twitter surged with people, advertisers and publishers coming back to the platform at an exceptional rate. There has been a 24 percent increase year-on-year, with 166 million daily active users as of Q1 2020. In part this can be attributed to Twitter being well-placed as a breaker of global news during COVID-19. Keene says that users are flocking to the platform for expert opinion, government advice, entertainment and escapism.
Twitter is a social network that allows people to express themselves or start conversations via a succinct 'microblog' of 280 characters or less. The platform enables timely conversations, not only with friends and networks, but also with the broader global community.
Keene believes that Twitter is supporting connectivity during a strained time for users in lockdown. One massive trend during the pandemic has been the rise of streaming, with 80 percent of Twitter users in Australia subscribing to at least one streaming service. While Keene says that Twitter has always been a "companion to linear TV", it now aligns nicely with the meteoric rise of streaming services.
"If you think about the types of shows that actually launched around that time [lockdown] we had some massive global shows. We had Tiger King – which was huge – and then we had probably the most anticipated launch of a sports documentary ever, with The Last Dance. They exploded on Twitter and they became viral sensations. I think Twitter was at the heart of the conversation around those shows, which really drove the viewership of those properties."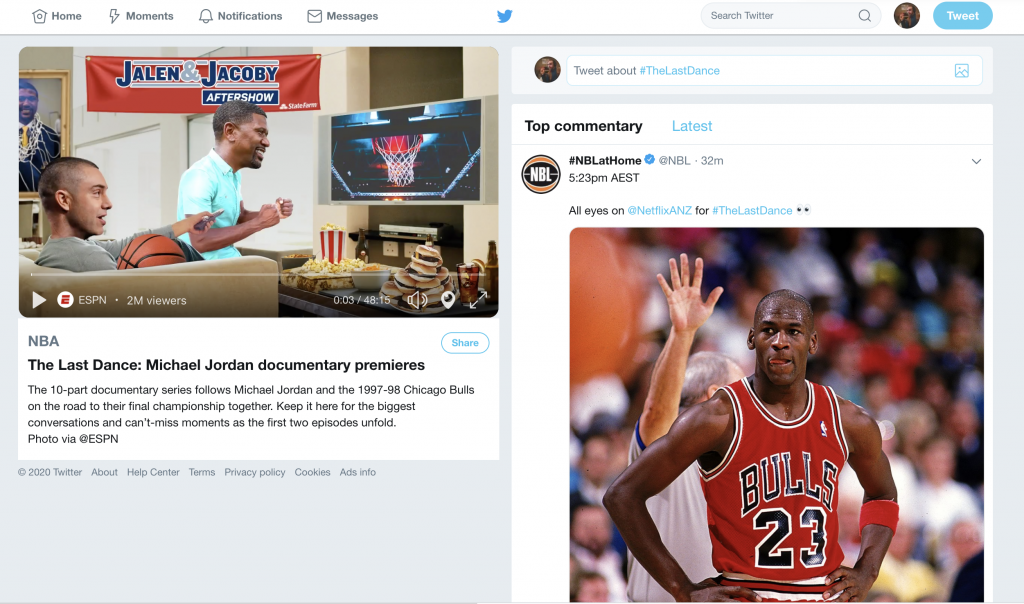 Twitter doubles as a 'virtual sports bar' and has connected Australians at a time when they could not attend their favourite sporting matches. Keene recalls working with the Football Federation Australia to bring back the nostalgic 2005 'Uruguay versus Australia' World Cup qualifier match.
"We created a dedicated events page and we had 1.9 million impressions about a soccer game that was 15 years old. So, as people went into lockdown there was just this thirst for anything footy related, soccer related or for global sports. When smart digital teams and social teams come up with interesting solutions, Twitter really comes to life."
Due to the recent growth on the platform, Keene says that Twitter is working with more advertisers. Another memorable campaign Keene recalls was working with Lego for the launch of its Star Wars product launch on 4 May (#maythe4thbewithyou). 
"We've worked really hard to define our value proposition for brands. And that's twofold; it's to launch something new on the platform, whether that's a product, a service, a feature or second, it's connecting with what's happening in the world and in our culture."
The immediacy of the platform is certainly a positive for brands, but can be daunting when navigating these unprecedented times. Many brands are at a loss about what is appropriate and relevant to share during a crisis. According to Keene, Twitter has spent time doing global research and has found that people want to hear from brands. That said, he believes that businesses need to consider how they communicate during a sensitive period.
"I would say that brands just need to think about how they're communicating with consumers during these times – and being really smart about what consumers want to hear from a brand. Ask themselves 'what's appropriate for my brand right now? What value can I add for consumers during a moment like this?'"
Controlling the public discourse on a platform like Twitter during a global pandemic has required some contingency measures. Keene says the team has implemented product features and a new search result function that shows reliable and credible sources, tailored to a user's location. These measures help to serve the public conversation during critical times.
In terms of the new trends brands should be aware of, Keene says to think more about local communities and small businesses.
"I think there's a lot of trends happening at the moment, whether it's the arts and craft community on Twitter or whether it's even things like small business. The small business community is huge on Twitter. We have a really affluent, highly educated community around small businesses. We have some brands connecting with that, but I think that there's a real opportunity to increase that."
With people flooding online to remain connected there are undoubtedly more opportunities for brands to connect, marketers just need to decide which conversation to start.
Photo by Chris J. Davis on Unsplash.