Why relinquishing creative control can benefit a brand campaign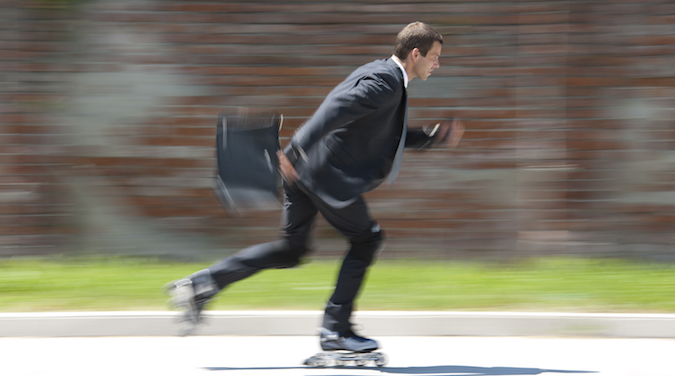 Flo Lau writes about why marketers should prioritise responsiveness and agility in the current climate, even if it means sacrificing perfection, utilising technology and relinquishing some control over campaigns. 
Historically, successful marketing campaigns have been built around controlled, proven strategies informed by known consumer attitudes and behaviours. But as with many things, the COVID-19 pandemic coupled with major global movements has thrown a spanner in the works, with consumer behaviours shifting dramatically by the day.
This means old norms, longterm controlled plans, and tried and tested marketing strategies no longer cut it. The new successful marketing campaign is one that prioritises speed, agility and responsiveness to consumers, which in turn, means brands must be prepared to relinquish a degree of creative control.
Sacrificing perfection in pursuit of speed
The move from aspirational to relatable marketing is not a new phenomenon. The beauty industry is illustrative of a global rejection of highly staged, unrealistic B2C messages. Just look at Sephora's 'Unlimited Power Of Beauty' campaign. Or Glossier, which achieved a $1.2 billion valuation by positioning itself as an antithesis to traditional beauty companies.
But whilst brands have enthusiastically sacrificed perfection in pursuit of authenticity in recent years, the messaging has always been purposeful, well planned and strategic.
Throughout the pandemic, however, being authentic means responding in the moment. It means reducing lead times of marketing campaigns, discarding initial plans, and producing less-than-perfect campaigns or messages for the sake of speedier outcomes when you most need it. It's a time where marketers should sacrifice perfection, and embody the ubiquitous learning that nobody and no brand has the right answers.
Executing a successful real time marketing campaign is risky, but essential. It involves linking corporate messaging to current events, responding to breaking news and offering products or services instantly. As outlined by McKinsey, creating a process which enhances organisational speed throughout COVID-19 will result in powerful outcomes, improved customer responsiveness, and better performance.
Real time marketing means putting in time for social listening. That is, ensure you have resources and allowances in place to allow marketing teams to respond quickly. Setting up Google Alerts, monitoring social media conversations and tracking consumer sentiment will allow you to develop a comprehensive understanding of the inner workings of your target audience and react quickly.
Utilise the creative content at your fingertips
The tension between creativity and technology has been long debated, with many in the creative industry fearing technology advancements will override natural talent and skill. But with responsiveness and dynamic communications being the new code for success, marketers would do well to relinquish these feelings of apprehension and lean on technology, platforms and networks as an enhancement of creativity, not as a replacement.
Agile execution means having the resources in place and having internal teams primed to move quickly. Brands must provide adequate training for staff, and minimise unnecessary review processes when it comes to turning around creative campaigns quickly.
With creative production chewing up time and resources, marketers can lean on stock imagery and footage to produce content on the go. We've seen this come to the forefront in the film and music industry in 2020, for example, with Sly & The Family Stone's music video Everyday People, which is a mish-mash of production quality stock footage. For filmmakers and producers stock can be utilised in post-production. Marvel Studios incorporated stock footage throughout Black Widow, in a number of ways such as in montages and for background set dressing.
Using existing stock content not only cuts down timelines and enables agile creativity that is responsive to the moment, but it also serves to significantly cut down production costs.
Giving control to influencers for impact
For brands to have a voice in society, they have to be willing to take risks. When you trust an influencer to represent your brand, you inevitably run the risk of losing control. After all, almost half of marketers want total control over sponsored influencer posts, according to a study by influencer marketing service, Takumi.
Influencers, however, are masters at understanding their own audience. They speak to potential and existing customers on their level, in their language, and in a way which doesn't feel coerced. After all, 61 percent of consumers are more likely to trust recommendations from a friend, family member, or influencer via social platforms, compared to 38 percent of consumers that trust brands.
With the right vetting processes in place, relinquishing some control through influencer marketing can have maximum impact. But in order to nourish an influencer relationship that feels authentic to all stakeholders, brands should adopt a 'co-creator' mindset. This entails issuing open briefs, whilst equipping the influencer with resources and brand information to craft their own content. Marketers should also ask influencers to communicate what they personally love most about the product, rather than enforcing scripted messaging that doesn't fit the influencer's natural tone.
Relinquishing control doesn't mean abandoning all caution. Brands need to understand that influencers are skilled at producing content that keeps their audience engaged, but it still has to fit the brand's objectives and style. Brands can strike the balance between influencer flexibility and adherence brand guidelines by sharing stock imagery as inspiration to guide their content, carefully crafting 'non-negotiable' campaign essentials that outline legalities, best-practice standards and performing due diligence when choosing influencers to ensure it's a natural fit.
The meaning of, and road to, successful marketing campaigns has changed completely. In order to remain aligned with changing consumer behaviours and expectations, brands must prioritise responsiveness and agility above all else.
Relinquishing creative control, leaning on platforms and striving for authenticity are key to achieving this and will keep brands close to consumers during ongoing periods of uncertainty and upheaval.
Flo Lau is the head of creative at Shutterstock.
Image by Shutterstock. Businessman rollerblading, blurred motion. By stefanolunardi.