Adapting to the ever-changing consumer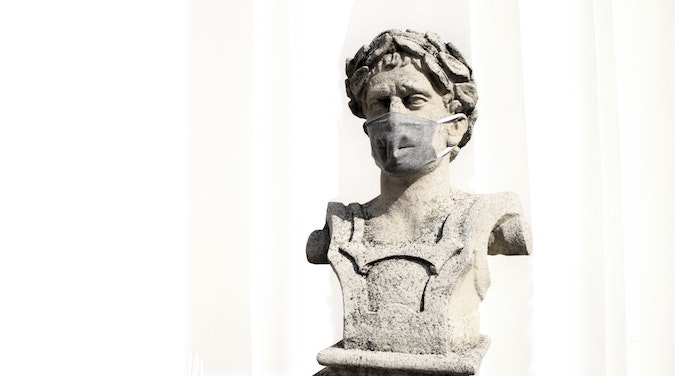 From creating positive moments to using SEM in a proactive way and developing more personalised experiences – there are certain things businesses and marketers can do to adapt to the times and make the most of new behaviours, writes Rhett Mitchelhill.
In order to move with the times, brands must keep customers informed and adapt to their different needs. But how exactly does one do that? This could be by adjusting shipping methods to include contactless pick-up and delivery – a step the majority of brands have adopted.
Updating websites can be a pain, but adjusting your communications or site to inform customers of the new reality is a must. Give them a reason to trust your brand through this pandemic and adapt this strategy throughout.
Research suggests brands that show support and also tweak their usual business activity during the pandemic will reap the benefits thereafter. Brands can earn consumer loyalty by proactively considering the macro-environmental changes influencing consumer behaviour. For example, data from Google showed that 84 percent of US consumers say how companies act during the current market is important to their loyalty moving forward.
The rise of ecommerce has also changed the role of online advertising and search engine marketing (SEM). The Economist recently positioned online advertising as 'the new rent', with less businesses actually needing to have a physical store to maintain brand consideration, but suggesting they do need a strong online presence (via online ads) to be in the front of customers' minds. Of course, this concept has strengthened even further during COVID since most bricks-and-mortar stores have had to close their doors. Brands can leverage online advertising to achieve physical availability with customers. 
Ensure changes are positive
When a customer is surprised and delighted by new experiences even long-held beliefs can change, making them more willing to repeat the behaviour. And while consumers might be less likely to discover a new product in-store or online right now, brands and businesses should work to create an alternative positive moment for a consumer.
This could be by including a hand-written thank-you note in a parcel for contactless pick-up or even a small discount code for their next purchase. Naked Wines and The Iconic are leading the way here, with post-purchase vouchers to incentivise repeat purchases.
Positive change will often create a positive outcome. After all, keeping the consumer happy is key.
Use SEM in a more proactive way 
During this time there have been changes required for businesses and their websites, shipping, payment methods and the like – changes have also been necessary across paid digital media, like SEM.
SEM has typically been the bottom funnel activity of digital advertising. It allows for a very direct response – a consumer can see an ad for a product, click on it and buy it.
SEM drives business results because it is connected to in-market consumers and showcases relevant products to the user. And while it has traditionally been viewed as the last touchpoint for a consumer, with modifications in user consumption and device behaviour, we see this changing.
SEM is a unique digital media channel for a few reasons, but importantly because it gains insight into what stage of the journey a user is in by the terms they are searching for. A search by a user on Google can tell you a lot about what they are actually looking for or how likely they are to purchase. Other channels like paid social, video or display all imply these stages based on how they might have interacted with the brand's website or what they browse online to put them into classified audience segments to match the traditional marketing funnel.
Businesses and marketers should consider this when thinking about using SEM and use it in a more proactive manner. It needs to cater for more middle and upper funnel marketing tactics, whether that involves expanding the keywords you bid on to include more exploratory or conversational terms, driving users to content or blog pages rather than product pages to be informed, or simply greater use of like-minded ad formats that achieve this goal of reaching a consumer in the 'browsing' mindset, such as Google's 'Showcase Shopping' product.
Personalisation and loyalty
In recent years leading brands have placed emphasis on speaking more directly to customers by developing personalised experiences, ads and strategies to cater to the specific needs and behaviours of individuals. This helps brands with customer retention, satisfaction and opens opportunities to cross-sell and upsell other products and services.
Statistics from Segment in the US revealed 49 percent of buyers made impulse purchases after receiving a more personalised online buying experience. This continues to be of importance. No doubt changes to tracking and privacy may cause some headaches here for brands, but the approach should focus on improving the elements of the customer experience within your control.
Research by McKinsey showed 87 percent of consumers prefer to buy from brands that best personalise the experience. Consumers are now beginning to expect personalisation in exchange for access to their data.
Brands and businesses also need to remember that content is king. Outside of the obvious reasons, content provides brands the opportunity to differentiate themselves from competitors and build the brand using their own tone of voice. Use these opportunities to inform, educate and inspire customers. These approaches are underpinned by a desire to create more loyal customers and drive greater value and should be further leveraged in this current climate.
Brands and marketers have long focused on reaching the right people at the right time with the right message, and to no one's surprise, this is more important than ever. By adapting your digital strategies across paid media (like SEM), your website and during the after-purchase experience, you are catering to the macro-environmental changes influencing consumer behaviour, ultimately making it a seamless and enjoyable experience for the customer. They will reward you for it.
Rhett Mitchelhill is the search and affiliates lead at Half Dome.