Against the spectre of big data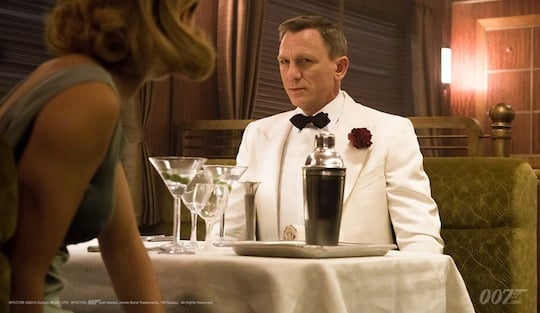 The social stigma surrounding big data and information retention is explored in Spectre, this year's James Bond film. Trent Lloyd discusses the growing need for targeted marketing content in advertising strategy, and the importance of explaining the difference between anonymous and identifiable data.
In the latest Bond movie, 007 infiltrates Spectre, a secret organisation that is hacking into government databases. They know everything about everyone. You can't help but leave the cinema wondering whether big data is such a good thing, and whether the government's recent metadata retention legislation is something to worry about.
In terms of sheer entertainment value, you'd have to give the movie 10 out of 10. But for furthering the opportunities of richer data in advertising targeting, well, it was less than helpful. It makes data something to fear, rather than embrace.
We know that data is crucial for advertisers. When media choice was limited we could place ads on TV, reach millions and hope for the best. Now, with almost one billion websites around the world, we need data to help reach the right people. The scatter gun approach doesn't work anymore.
Data is increasingly important, not just for the cost efficiencies of targeting. Sending ads to the wrong audiences, for whom the content is irrelevant, simply annoys people. Nielsen's 'Global Trust in Advertising Report' shows that less than half of us trust ads we see online. They trust TV advertising more. That's a telling statistic that the industry needs to work on improving.
Yet consumers respond positively to advertising that they can relate to. Retargeting, for example, attracts attention because it showcases product categories we have already sought out. Response rates are always better when demographics and behavioural characteristics are used to define an audience. The more we target – and the better we are at it – the more we can expect trust in online advertising to increase.
In effect, it's all about humanising data – collecting information about online users so they can be treated as an individual, served ads based on their interests. IT means people see ads that they can relate to.
This is becoming particularly important as subscription models increase the potential for ad-free media consumption. Netflix has been in Australia for seven months and is already in 8% of Australian homes, and Roy Morgan research shows that one in three households have some form of subscription TV. Imagine if this approach infiltrated more online content, cutting out the opportunity for advertisers.
The industry understands how crucial data is for advertising, but many others have a poor understanding of the extent to which it is used to target messages. They could well see it as the sort of surveillance that's masterminded by a Bond villain intent on world domination.
The fact that the evil use of data was the underlying theme of one the year's biggest blockbusters highlights the need, now more than ever, for the ad industry to educate people on the difference between the anonymous collection the ad industry undertakes and the sort of surveillance that Spectre – or even our governments – are intent on.
The confusion is evidenced in much of the research in this space. A Pew Research study this year highlighted that 93% of Americans believed it was important that they were in control of who can get information about them, yet it failed to identify whether such data was anonymous or identifiable. Would these people be happy to have the information shared if their identity was not revealed and was only used to target relevant advertising?
For the answer we can look to the UK, where research by the Future Foundation showed that 85% of people are aware to some extent of the techniques used by companies to track online behaviour and preferences.
But there is the fear that the sort of exposure given by the Bond movie could cause confusion between anonymous and identifiable data. Without explaining the difference, the ad industry risks being lumped in the same bag as big brother surveillance and old-style direct marketing list sales.
The government might want to know who you are. Spectre wants to know who you are. But advertisers don't care who you are, they just want to send you relevant ads. We need to ensure people understand there's nothing too sinister about that.
Trent Lloyd is co-founder and general manager publisher development, Eyeota
image courtesy of MGM