Barack Obama and data at South by Southwest
Michaela Chan reports from South by Southwest in Austin, Texas where she has attended lectures by Barack Obama and executives from leading global brands on data and the increasing role it will have in global marketing.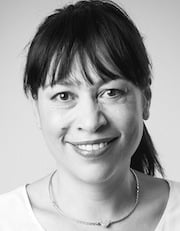 From politics to medical research, the shared use and application of data is becoming increasingly crucial in any significant marketing strategy as the digitisation of global markets accelerates.
From US President Barack Obama to senior executives of some of the world's biggest brands; the access, aggregation and analysis of data and how and where it can be best utilised was a key topic, with a diverse range of opinions.
President Obama addressed the South By Southwest (SXSW), a global convergence of music, film and interactive technology with 72,000 registrants, conference here in Austin, Texas.
As President Obama noted, for all of us, this is a unique moment in history when technology globalisation and the economy is changing so fast, it is difficult to determine what is really important and what is not.
Of course, the privacy implications we recently observed (and will continue to do so) with FBI's encryption battle with Apple – and throughout this sea of change, inspire our teams to innovate, collaborate and of course exceed our business objectives.
It was a fascinating address, not just because it is his last term in office, but for the strong correlation his key messages had with data, the convergence of digital platforms and modern marketing leadership to ultimately deliver an improved customer experience (or in the case of the Democratic Party, a vote).
With this convergence, Obama stated it was important to look at people, existing networks and provide solutions such as the National Diaper Bank Network to improve people's lives.
Amberly Hilinksi, marketing manager of Heineken USA, similarly stated in the session 'Defining the Age of Smart Places' panel that it is our role in this digitised world of marketing to ensure we are solving 'people' problems in ways which are as frictionless as possible across a variety of platforms and technologies, triggered by the customer's behavioural patterns.
These solutions must be driven by data which, unsurprisingly, has been a heavily featured topic here at SXSW.
While data is clearly critical to the US Government, it is crucial the data, analytics and technology integration across government agencies and collaborative efforts, such as the medical research being done around the country, needs to be centralised to make it easier for access and application.
However, there were varying opinions on the role of data and of the importance of the data scientist. It is unanimous, however, that data is critical and this was reinforced by Kris Hammond, chief scientist, NarrativeScience in the session 'Big Data and IA' who suggests that if any Fortune 500 company can have a data scientist then we all have to be data literate.
For the US Government, integration and collaboration is being applied through the White House's US Digital Services with people from technology titans such as Google and Facebook and the US Government working together.
The integration of government approaches and application of new ideas with the fast moving private sector appears to be producing positive results.
Government can be slow and risk-averse while technology is on the most part agile, with steep learning curves underpinned by a risk-taking approach.
They're now working together to solve problems under the leadership of the President of the United States to collaborate and bring to life talent and new ideas.
The theme of supportive leadership to empower change was also a highlight of the 'Naked Innovation Brand Start-Ups panel' where Tucker Kain of the LA Dodgers told the audience it has to 'start from the top'.
Bill Conners, head of brand marketing, Red Bull, in the session 'New Model for Talent Development' similarly said it is important for leaders to create safe environments to operate out of comfort zones – 'you cannot create limits unless you go over them'.
At the end of his session Obama finished off with a call to action, like any good marketer.
Yes, he really did – check out it out here.
Michaela Chan is CMO at oOh!media.