How Beiersdorf approaches econometric modelling for a complete picture of attribution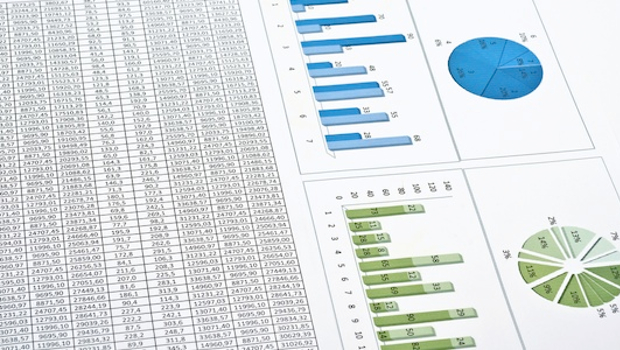 At Ad:tech Australia this week, Beiersdorf's Paul Croci and Millward Brown's Mark Henning explained how the company has approached econometric modelling to gain a better understanding of attribution.
If 'having to do more with less' has become a catchphrase of the modern business landscape, for many marketing departments this has been amplified to even higher levels. Having to spread the marketing dollar further with increasingly more channels as well as greater scrutiny is a major challenge for marketers.
Paul Croci, regional consumer research and insights manager at Beiersdorf Australia, speaking at Ad:tech Australia this week, says when mentioning econometric modelling most responses were in the negative. It's viewed as a 'black box' so nobody knows 'where the numbers came from'. The perception is that it's also very expensive and there's a lack of understanding around how to use the results .
Croci says another criticism is that econometric modelling shows only the obvious things like, "price promotions drove sales". But the most common response across the board was that people felt burnt by the projects that they'd done in the past. And that it didn't really generate anything useful.
When talking about brands such as Beiersdorf's Nivea, Croci says that measuring short-term ROI significantly undervalues the importance of long-term media investment in a brand. He says that it has been proven that investment in media such as television and print does work in the long term, but the obsession with short term-ism can distract brands from thinking it is important or even necessary.
What Beiersdorf were finding internally was they were briefing campaigns that had to do everything: drive sales, drive awareness and drive the brand.
To help them better understand marketing and advertising effectiveness, the company formed a partnership with market research firm Millward Brown.
Speaking alongside Croci was Mark Henning, Millward Brown's head of media and digital for the region. "What we're seeing is that companies are spending more and more on data analytics. They will say, 'How do we see where we're getting ROI? Oh, we'll do some data analytics'," he says.
"Our CMO survey shows currently people are spending 6.4% of their budget on data analytics and we expect that to continue to double in the next three years, so there is a lot of money spent analysing data. This was the first port of call we had with Nivea," says Henning.
He says that marketing analytics are important to give an idea of the role of media/marketing activities in driving sales. "It splits out promotions, TV, press, whatever dollar investment is occurring across the long term," he says.
"The issue with econometric modelling is that the big base sale that sits underneath goes unexplained. So the challenge we had with Nivea was that we needed to bring together the long-term sales impact and the role that brand equity played in driving that. We looked at that base sales line and we matched that back to the tracking data from Nivea, to understand how closely correlated was purchase intention, within the tracking data, to explain the movements in those base sales.
"We were able to explain a significant percentage of what's driving those base sales. What we also did was looked at what were the key metrics within all the metrics that Nivea were tracking that helped to drive purchase intent. And we broke it down to a range of about half a dozen or so metrics that were absolutely driving purchase intent. Not only that, we were able to quantify the level of each of those metrics that drove purchase intent.
"Off the back of that we were able to show that if we were able to drive, say, 'Makes the skin feel soft' by one percentage point, we were able to show a dollar value in terms of what that would mean for sales over the long term for Nivea."
Henning says that because the metrics may show that a company is not getting their money back via TV and print, whereas they can for online and promotions, the danger is that the thought would to question investment in those channels.
"But there's a lot of proven research that shows investing in your brand will drive sales over the long term and is very healthy for you. So we know in our heart of hearts that investing in above the line media or marketing spends is going to grow sales over the long term," says Henning.
Paul Croci says that econometric modelling has influenced Beiersdorf in a number of ways. One of the most important things is that it helps the company know which brand attributes are most linked to driving baseline sales over the longer term in each category. "We have been able to set up systems to monitor what's working well for us and what we need to attend to," he says.
"To bring it all together, if I go back to the objections that I faced up front, any form of modelling is going to be a bit of a black box. But if you think about a giant jigsaw and what it's actually going to do, and all the stakeholders have really bought into it, even if there is a bit of mystique around how the different models come together, it doesn't really matter because all the negativity associated with that has gone away," says Croci.