Calling Gen Z: how brands can engage with a purpose-driven generation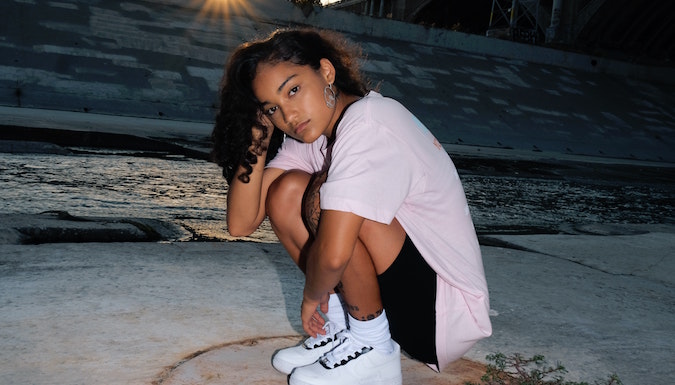 In order to tap into the Gen Z demographic, brands need to demonstrate values and purpose while still being consistent and personalised, writes Jordan Sim.
Born between 1997 and the early 2010s, Gen Z – or Zoomers as they are known to disgruntled Boomers – are the newest of consumer generations and they are having a serious impact on the retail landscape. With Gen Z disposable income predicted to increase almost seven-fold to $3.2 trillion in 2030, as a target demographic, they represent a significant opportunity for retailers.
With high expectations and a strong digital understanding, this newest generation is driven by passion and cause. So, what does that mean for the retailers looking to sell to them? 
It's time to bring sustainability back
The data shows that 62 percent of Gen Z prefer to buy from sustainable brands and 72 percent are more likely to buy from a company that contributes to social causes. This means that whether it's sustainability initiatives or brand ethics, brands need to double down on publicly communicating values and show they stand for something more than revenue. 
Sustainability may have taken a backseat amidst the challenges of 2020, but the environmental impacts of ecommerce – from sourcing to delivery to packaging – are again becoming front-of-mind. Gen Z are increasingly recognising and making decisions based on sustainability practices. In order to attract a Gen Z consumer base, brands should evaluate how they balance sustainability with overall standards of convenience. Personally, I only purchase jeans from Nudie Jeans because of their environmental philosophy. They manufacture all of their products in a fair and ethical way, and have a lifetime promise of free repairs using recycled jeans.
Higher costs associated environmentally-led products aren't as much of a concern for Gen Z either, with 73 percent willing to pay more for sustainable products. As sustainability continues to play a key role in the purchasing decisions of Gen Z, brands will need to consider long-term environmental changes they can make to their business.
Be a brand with value, purpose and drive
Gen Z expects the brands they buy from to be authentic and do good. A massive 82 percent of Gen Z trust a company more if the images used in their advertising are of actual customers and almost half (41 percent) would go out of their way to shop at a store that aligns with their values. 
It's important that brands are demonstrating their values and ethics clearly so that Gen Z can see if they align with their own. For example, Patagonia pledges at least 1 percent of sales to support environmental organisations around the world, with a keen focus on sourcing materials ethically – a great example of having transparency up front.
Social media is a great way for brands to do this, building an online community and leveraging influencer relationships to demonstrate those values. Gen Z are less likely to have a strong connection to a brand, with the exception of Gen Z shoppers aged 19-21 (36 percent to 46 percent respectively), so brands will need to work harder to encourage loyal customers and repeat visits. 
Make it seamless and personalised
Whether they shop in a store, through an app or on a website, Gen Z wants reliability and consistency. More than half (51 percent) say it's important to be able to easily switch between channels. Brands should invest in an omnichannel presence to better meet Gen Z wherever they want to shop, especially through social media.
32 percent of Gen Z consumers in mature markets (United States, Germany, France, Canada, Japan, Australia and United Kingdom) say social media interaction with a brand is important to them. It's especially important that brands are leveraging the newer social media platforms that Zoomers are using, like Snapchat and TikTok, as well as Instagram and Facebook. e.l.f. Cosmetics actually commissioned a song specifically for a TikTok campaign, which has generated over 7.3 billion views to date.
2021: the year to build your brand for Gen Z
2021 is the year that brands will need to look at the aspects of their business that align well with a Gen Z audience, and where they need to make changes. It's important for brands to recognise the differences between this generation and the ones before it, so as to not alienate a group with massive purchasing power.
While some environmental priorities may have taken a backseat, as brands navigated the effects of the COVID-19 pandemic, for those wishing to tap into the Gen Z consumer market, it may be time to put them back on the radar as we enter the recovery phase in Australia. Ultimately, if brands want to win over the Gen Z audience, they need to pay close attention to how their brand and values are aligned. 
Jordan Sim and director of product management at BigCommerce.