Customer engagement needs a shove from above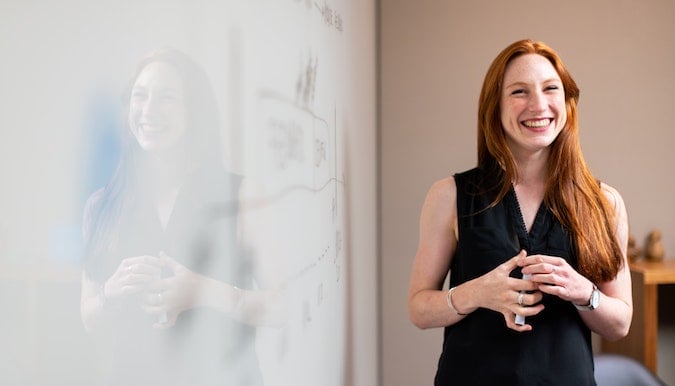 On the road to economic recovery, customer-centricity is everything. Kat Warboys explores how appointing a Chief Customer Officer can help a business improve the relationship between a brand and its customer and drive business success. 
As we move to this next stage of normal, businesses around the world have one concern in mind: recovering revenue. However, nearly six in ten Australian businesses are missing a critical leader to steer this recovery. Enter the Chief Customer Officer (CCO).
The role of the CCO has arisen largely as a response to these increasing customer expectations and the growing importance placed on customer experience (CX). If there's one thing that business leaders have learned in the past year, it's the power of the customer and a delightful CX. With 80 percent of companies who prioritise CX reporting an increase in revenue compared with those who don't, it's clear that businesses must invest in their CX to generate success. 
Shifts in consumer behaviour
In addition to the acceleration and pressure from the pandemic, there have been two major shifts occurring over the past decade that have created the need for a unifying leader whose key focus is the customer.
The first shift is that it's no longer about what you sell, but how you sell. Consumers have more information than ever before. This has fundamentally transformed the power dynamic between buyers and sellers. Rather than going to the companies to gather information and seek service support, buyers now act autonomously and independently until they are ready to seek validation by engaging with a salesperson. 
The second noticeable shift is it's much more important to delight customers than to win new buyers. What many businesses fail to realise is that the journey doesn't end with the sale. In fact, the sale is just the beginning of the journey. If a brand wants to retain its customers, it must showcase its value by helping people to succeed in their goals. Today's consumers are more powerful than any marketer or salesperson – peer recommendations have been outperforming business-produced content as a source of information during the sales process for years now. 
Customer-centricity alignment 
In the past, it's been standard practice for a business to optimise for a specific function, such as revenue, rather than optimising around the customer. This siloed focus creates bad handoffs, and exposes consumers to an organisation's structure, or rather, the cracks in it. Business silos create gaps in the customer experience that are painful for customers to navigate, and expensive for businesses to resolve. 
The alternative? 'Customer-in' strategy – an approach that starts with customer needs and compels a business to build its process to match those needs. This is where the CCO role comes into play. The CCO role was created to address these pain points and ensure the customer is represented at the highest level of an organisation. 
A large majority (89 percent) of senior decision-makers in Australia agree that the CCO role is necessary to improve the relationship between a brand and its customer. But, with only 4 in ten Aussie businesses having a CCO, it has become clear that organisations aren't putting their money where their mouth is when it comes to customer-centricity. It's time for companies to add their most important stakeholder – the customer – into the equation.
Misguided priorities 
HubSpot recently asked Australian sales decision-makers what they are ranking in terms of priority, and revenue generation came in at the top spot. Nearly 40 percent of business leaders ranked revenue as the top priority. In second place was measuring and improving CX at only 15 percent. 
However, almost a quarter of consumers report negative buying experiences due to a number of factors, including lengthy sales processes and delays in communication. 
Ignoring how customers can help you grow is a risk in today's world. Business leaders who prioritise revenue above all else have lost sight of the value and power of a delighted customer. A little effort goes a long way as data confirms that a 5 percent increase in customer retention can create at least a 25 percent increase in profit. 
Growth strategy = happy customers
As companies scale, it can be easy to default to growing in siloed teams, but this inevitably results in gaps and painful handoffs for buyers. Ultimately, your customer doesn't care what department they're speaking with – and nor should they have to. It's the business's job to deliver a seamless CX, one that hides your internal silos and presents an aligned team so the customer isn't exposed to the cracks in the business.
The role of the CCO is fundamentally about breaking down these silos and driving operational alignment to deliver a truly seamless CX that inspires return customers.
The CCO will put themselves in the customer's shoes and consider what they expect from the business. The simple act of communicating with, and more importantly listening to, customers helps brands to develop products, improve processes and deliver meaningful value. 
In an era where buyers hold the power, it has never been more important for businesses to ensure that customer's needs are being met. Companies not only need customer-centricity embedded in their DNA, but also ensure that internal teams are unified around the customer. 
While the CCO might champion the customer, leaders and employees at every level have a role to play. Exceptional CX is everyone's responsibility.