Data privacy is for life, not just a day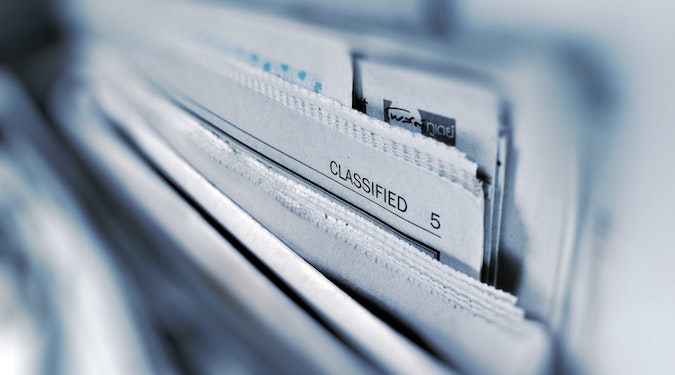 Since its conception in 2007, Data Privacy Day has served to both spark debate within online spaces about user data and reinforce the importance of data security. As a result, it has become an annual event, recognised around the world, Georgia Brammer writes.
Though the day serves as an important reminder, thinking about data privacy for one day a year is not nearly enough. For governments and consumers, it's a pressing concern. The task of improving how data is handled is a universal effort that needs constant consideration.
For advertisers, this need is particularly urgent. As third-party identifiers are phased out, and customers become more aware of the importance of their data, staying abreast of data privacy developments is vital. So what is the current landscape, and how can the industry collaborate to keep brands and consumers safe?
The current landscape
Keeping a firm grasp on the latest data privacy updates isn't easy. New regulations are being developed constantly. In the APAC region, for example, China's Personal Information Protection Law (PIPL) was passed in November 2021. Meanwhile India is in the midst of revising its Data Protection Bill. The Australian government is also considering updates to the current Privacy Act.
For brands and advertisers, the biggest recent change has been the phasing out of third-party identifiers by the digital giants; a direct result of tougher rules on the use of personal data. Apple, for example, announced in April 2021 – in its latest iOS update – that users were required to consent to apps tracking them across other apps and in-browser. This massively affects how advertisers target iPhone and iPad users and may therefore lead to a loss in revenue; it has already been reported that the impact of these changes could cost Meta up to $10 billion this year alone.
Google – which is less affected by these changes as it collects its own data via its search traffic and YouTube – has followed suit, and the decision to scrap third-party cookies in its Chrome browser has made serious waves. Two-thirds of all users access the web using Chrome; Safari, its closest competitor, attracts only 20%. If a workable solution can't be found, the losses could be huge.
Google has sought to dampen this feeling of uncertainty with the introduction of its own solutions; first through its Federated Learning of Cohorts (FLoC) and then its Topics API. The first solution proposed that data was stored locally and that Chrome served advertisers with a list of consumer interests. However, privacy advocates were not impressed with this framework, pointing to its similarity to third-party identifiers.
Topics was unveiled as its successor in early 2022. It determines what a user's 'interests' are based on their browsing history that week, and marketers are then able to target their advertisements based on these segments. Currently, Google has offered only 350 topics –far too basic a selection to enable granular targeting.
Brands shouldn't be looking at Topics as the silver bullet for third-party identifiers and data privacy. So how can both these issues be navigated?
Collaboration is key
Marketers have a delicate balance to strike between respecting consumers' privacy while still being able to determine the effectiveness of their campaigns. In the privacy-first world, it's imperative that marketers place data protection front and centre, and enlist the help of tech partners to enhance insights and maximise their data in a privacy-compliant way.
The search for privacy-centric solutions that provide insights into consumer behaviour and interests has placed more importance on first-party data. However, the needs of every marketer and brand vary. They all have different amounts of first-party data at their disposal. Therefore it is difficult to implement a one-size-fits-all solution. Especially when regulations and industry standards are constantly evolving. The ecosystem must therefore take an ID-agnostic approach, embracing technology that is compatible with multiple IDs. 
Not only will this enable the incorporation of multiple first-party data sets, but it will allow both buyers and sellers to quickly adapt to rapid changes, thus reducing overreliance on walled gardens due to greater independence and interoperability.
For this to work, identity vendors need to work closely with marketers to help them find the solution that best fits their needs. This could be data matching through identity partners to paint a more holistic picture of target audiences, for instance. Or, it may involve privacy-compliant contextual insights provided by vendor partners to help inform the content of adverts. Whatever the strategy, greater collaboration will not only combat targeting issues in the privacy-first world, but will also promote a fairer marketing ecosystem that is less reliant on the tech giants.
The future of data privacy
This collaboration isn't just limited to advertisers and their partners; it includes users too. Consumers are becoming increasingly concerned about their privacy and many may begin to opt out of certain apps that track their movements. As a result, brands need to be transparent about the data they are collecting and the reasons for doing so to maintain consumers' trust.
Indeed, brands may come under greater scrutiny as more privacy regulations are introduced. As mentioned earlier, China's PIPL was passed at the end of last year to regulate the collection and use of data in the country, and outside of it. In the United States, the California Consumer Privacy Act (CCPA) of 2021 has been ramped up to align more closely with Europe's General Data Protection Regulation (GDPR) regulations, but it will not come into full effect until 2023. Consequently, with ever-intensifying privacy laws, it's more important than ever that brands lead by example and comply.
The digital landscape is also constantly evolving, with new platforms such as CTV and the metaverse being developed. Data privacy strategies will need to evolve with these platforms. Taking the metaverse as an example, advertisers are already showing a keen interest in this virtual realm, such as when Gucci  launched a prominent outpost in the popular online game Roblox.
It's expected that the metaverse will attract more engagement than smartphones, meaning that this platform will be privy to more user information than ever before, making consumers vulnerable. With users more scattered and diverse than ever, the metaverse will necessitate a greater collaboration between brands and ID partners so advertisers can continue to connect with their target audiences through relevant content in a privacy-compliant way. 
With more data available than ever before from a plethora of touch points. From mobile, to CTV to the imminent metaverse – combined with a growing awareness from consumers – collaboration around data privacy and identity has never been more important. Industry players must work with each other to create a safe and transparent environment. This must still provide creative, targeted ads to which users are happy to opt in. 
Most importantly, however the digital ecosystem develops, keeping track of ongoing data privacy measures will be paramount every day of the year.
By Georgia Brammer is the regional director, Flashtalking by Mediaocean.