Experience is brand: marketing trends shape business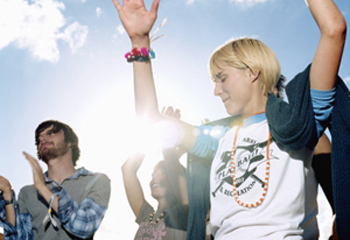 Companies are grappling with an 'experience-led business transformation' as technology, real-time control and the blurring of online and offline experiences means brands are now defined by the collective experience of their touchpoints, both global and local.
This is the message coming out of SapientNitro's 'Insights 2013′ report, which forecasts that brands will increasingly be defined by the by the sum of the interactions and value exchanged with their target market.
Today, experience is the brand, write Hilding Anderson and Todd Cherkasky from the agency's insights team and its 'chief experience officer', Donald Chestnut.
"We are witnessing fundamental changes at the intersection of technology, business and customer experience," they write, delivering four trends set to impact on marketing. "The collective impact of 'disruptive technologies' on the human experience is causing chaos for companies. Old business models are failing. Communication and commerce are converging – in the home, on-the-go and at the store."
One of the most critical trends identified in the report is consumer demand for real-time control of their data, their lives and the world around them, given rise by technology such as smartphones, internet TV, alternative methods of payment and new forms of content delivery.
While not always met, this expectation, and how brands are striving to meet it, is driving some of the most interesting developments in marketing today, the report claims.
Brands are playing an important role in shaping this desire for real-time control among their consumers, stimulating its demand by using mobile data, real-time analysis and social media. The report advises marketers to predict where these desires will lead and build the infrastructure to anticipate consumer needs in real time.
Another major trend in the evolution of experiences is the blurring of the online and offline worlds into one continuous spectrum, according to the report. Brands are increasingly using their assets to reach customers in the right time, place and with the right tools to shape the purchase decision.
A new concept of storytelling, the role of brand, new strategies for content and new retail models are elaborated on as key features of the marketers response to the blurring of online and offline experience.
Also identified as a key trend set to shape the marketing landscape is the rise of the global consumer. No longer are marketing assets, brands and messages restricted within a single country's borders, the report adds. To adapt to this world, marketers must rethink how they operate to integrate global touchpoints with local initiatives.
These key trends are expected to drive marketing priorities over the next three to five years and make experience the centre point of marketing activity, the report concludes.