Extreme Disruption in Automotive – Brand will become more important not less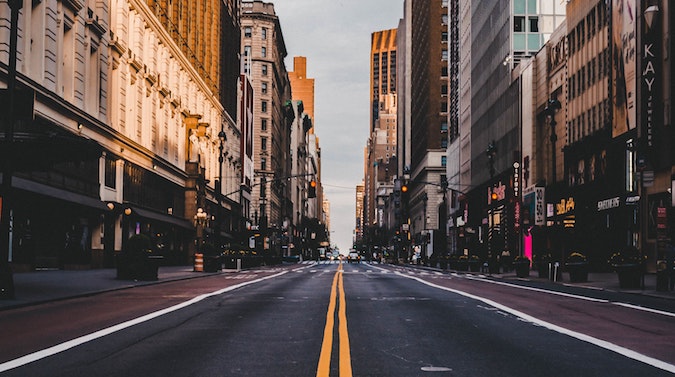 In this in-depth content series, Professor Francis Farrelly and Sam McOrist consider the future of the auto industry post pandemic, exploring the unique opportunities for brands during a time of great disruption.
This article is the first of a three-part series that follows on from the Extreme Disruption in Auto series of 2019 (which turned out to be the most read special story series of the year).
There is little doubt that 2020 has brought about an extraordinary amount of change for most industries. For the auto industry however, the global pandemic has only added further momentum to an extreme and prolonged shift in the early days of its trajectory. In 2019 Professor Francis Farrelly of RMIT through a grant with the Destination Group, undertook an in-depth study to understand this seismic shift and its implications for companies now and into the future. It looks at three unconventional opportunities for automotive companies to consider post 2020 and beyond. In this instalment we speak, somewhat against convention, of the enhanced opportunity for firms to build their brands during these times of dramatic change.
If we reflect back to the turn of the 20th century, the shift from 'horse and cart' to cars was in fact a 50-year period of change and transformation complete with large safety, environmental and economic challenges impacting every aspect of the mobility landscape, not unlike today (minus the hay and manure). Ironically, the only firm in Australia to embrace this change back in 1905 was the JA Holden & Co in South Australia that went on to become Holden, one of Australia's largest automotive manufacturers.
Today, the disruption facing the auto industry is profound, happening on multiple levels and to varying degrees and this will impact every aspect of automotive ecosystem. However, within this change lies great opportunity for those who wish to embrace it. In our ongoing study we have identified three key brand related opportunity spaces for automotive companies to embrace to help avoid that 'Kodak moment'.
In a world of increased mobility choices and intense competition to satisfy those choices, we would argue that brand and branding becomes more important, not less. Throughout history, our approach to mobility has been one of the more powerful signals of identity, values, and beliefs – this will not go away. We have toy cars as children, we name our first cars, the road trip and 'family' car hold particular and personalised meanings, indeed cars mean something to the entire populace – whether convenience, freedom, status, lifestyle or something else. As our cultural understanding of cars and mobility changes, including the CASE elements, or more particularly the meaning of 'connected', 'electric', 'autonomous' and 'shared' cars, as well as other mobility options (as you will read below), so too does the opportunity for brands to recode their identities in new ways to create meaning and value.
Past, Present, Future
In disruptive environments, brands can become anchors for customers and staff. They offer a clear set of values and vision to help guide people through change and connect them to a bigger picture. The automotive industry is predominantly made up of large heritage brands that have nurtured enduring values for decades. This becomes significant in times of uncertainty and change as people begin to look for brands they can trust, and evidence would suggest that post 2020 this will become more important. Heritage goes hand-in-hand with trust. However, brands that can demonstrate their history in a way that also positions them for the future can build an advantage. Audi's 'Raised by Race Cars' campaign is a good example of how companies can maintain core values while also acknowledging their vision for the future. Further to this, brands and their distribution partners can appeal to the Australian consumer's rising desire to support Australian business by demonstrating their contribution to local communities and culture, such as Toyota's enduring partnership with the AFL.
This idea of approaching heritage as a strategic pivot point to change brand meaning is very important but must also be tempered with practical reality. The automotive industry is led by very large organisations with production pipelines often 7 years ahead of new product releases, hence there is a need to extend heritage into a future position for the brand by taking both a longer term view and (with that in mind) pursuing an incremental evolution of meaning. So for example, a reformulated idea of the brand (based on one's heritage) in an effort to own ideas about safety or performance has to be conceived with a mind to how we will understand the 'family' or 'sports' car of the future. This is crucial given that CASE will ensure there is a very different cultural understanding of such meaning and value in the future. And most importantly, because doing so presents a strategic opportunity to build brand equity effectively over time. It is also likely that variations on a theme will be required in different countries given their different cultures, physical environments, and histories with car brands, as has always been the case here in Australia, hence the opportunity to make locally relevant brand positioning refinements and activations.
Embedding a mind for change
Erminio Putignano from PUSH Collective, whose clients include AGL which has just launched an Electric Vehicle subscription, says, "Big brands with an important heritage must be at the same time bold and cautious. They need to articulate an inspiring vision of the future but cannot steer their complex business overnight. They need an accumulation of meaningful acts of innovation that all together, and progressively, shift the brand".
"In fact," continues Putignano, "there's more merit in a strategy of small steps than it is often recognised. A series of small wins often helps with bringing loyal customers on the journey and with lowering potential resistance to change, both externally and internally."
Brands need to ensure that they bring their staff and customers on board by clearly articulating the big-picture view of the brand, and their vision for the future. By way of example, Mercedes-Benz recent partnership with the creators of the AVATAR movie, is a true example of how brands can use innovative partnerships to tell brand stories and disseminate their understanding of the future. For Mercedes-Benz the Vision AVTR concept vehicle represents the transferable values of these two organisations and their creative visions – a connected world between man, machine and nature to achieve a sustainable future for generations to come.
A related and critical role for the brand going forward given the gravity of change is to turn its focus inward to its employees to make the brand and its future vision really work for them. This requires articulating a compelling vision of the brand internally on a planned and ongoing basis to develop staff identification and engagement. A visit to the head offices of major car brands, seeing prototype cars and future designs, and hearing from committed staff plotting future directions, highlights that the opportunity for internal branding to build employee identification on a global level is enormous. This too is especially important given that retaining productivity and retention is one of the most pressing challenges during times of great change.
Ecosystem thinking
The ability to use partnerships to pivot and create new meaning in disrupted markets is not new, and if done well can often lead to heritage brands becoming even stronger throughout change. In early 2000 Lego was reportedly on the brink of bankruptcy due to the growth of video games and the internet capturing the imagination of children at play. In response Lego began partnering with major Hollywood franchises and other global brands outside of the toy industry (including car manufacturers) to create a range of products that would appeal not only to young boys (its traditional market) but also to new emerging segments in girls and adults. In addition, partnerships with media and gaming companies allowed Lego to leapfrog into new markets, including film production and gaming and in 2015 Lego was the world's number 1 toy company.
In the automotive industry partnerships between major technology companies, audio visual brands and IoT platforms are allowing companies to respond to new emerging needs and expectations as the automobile becomes a connected 'third space'. Not only can auto manufacturers attach associated brand values to their offer but also new technologies beyond their capabilities. As an example, Tech giant Samsung has recently been in discussions with Hyundai to explore opportunities in UX design and automation, as an opportunity to re-invent the way we use the time spent in our cars. As with the point above and accounting for the business objectives both now and into the future, such alliances should also be considered in terms of how they fit with the future for the brand's identity.
Where to now
With new customer profiles rapidly emerging, who will be first to win their hearts? There are now more customer touchpoints than ever before with more ways to add value to people's lives. Be that through connectivity, social and environmental impact, community involvement, high performance or just the sheer pleasure of owning a nice ride, the automobile will remain a vital part of our culture for a long time to come. The companies that embrace a new brand paradigm and act now to understand new cultural categories of meaning and value ('performance', 'convenience' and 'freedom'), work to target segments with deliberate, well considered brand positions, place themselves in a much stronger stance for the future.
This article is the first in a three-part series examining the marketing implications of extreme disruption in the automotive industry. Stay tuned for part two and three in this series.
About the research
Destination, a leading strategic events agency with a strong automotive client base, is partnering with RMIT to fund research into the fundamental changes occurring in the automotive industry and how this will impact on existing players and new entrants. Destination will leverage the research to tailor the marketing-related content of its Engagement and Business Insights Programs (IBIPs), experiential learning programs conducted in inspirational locations for high-performing automotive personnel.
Francis Farrelly is the Professor of Marketing at RMIT University.
Sam McOrist is the director of strategy at Destination.
Photo by Paulo Silva on Unsplash.