Feature: The complex world of property development marketing
The biggest purchase in a person's life is often done on promises and CGI mock-ups. Emma Do delves into the property development sector to discover best practice in channel use and the unique challenges these businesses face today.
Marketers of property developments deal with a unique set of circumstances. The biggest: selling extremely valuable products that don't exist at the time of purchase – essentially trading in promises.
So how do they manage to sell intangible products that buyers save up their entire lives for? We ask five marketing directors from leading Australian property developers about their ever-evolving strategies in changing markets.
Knowing your market
As with marketing in any other sector, property marketers listen to the needs of their target markets in order to adequately engage them. This means recognising the emotional and rational motivations of prospective buyers. "Property is often the biggest purchase in the lifetime of a buyer, and represents much more than material worth," says Stefan Mielewski, marketing manager at Australand. "A home is where you find happiness, it's where your first child is born, where your life is successful. It's where you reach a goal that defines what success and stability means to you."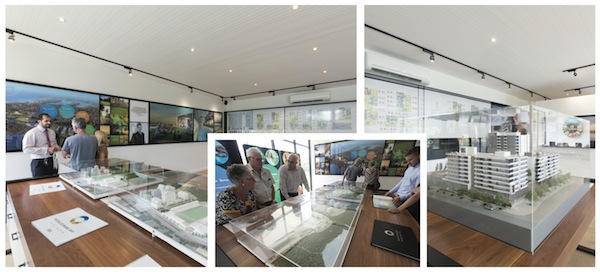 Trends have changed over the years, and buyers are no longer just invested in the bricks and mortar structure. Whether looking in residential or investment property, buyers are concerned with the many elements surrounding the property itself, including the lifestyle, location and culture of the area. Then there's access to health services, transport, education, entertainment, day-to-day living conveniences – all of these things influence the choice of a buyer.
For Kirsty Bradley, general manager of marketing and communications at Crown Group, there is no stronger selling point for her company's resort-style developments than the lifestyle it projects, and she positions her marketing accordingly. "We are selling
a lifestyle. You've heard that tagline a thousand times over the last 20 years, but ours really is. You have to see it to believe it."
Getting the message across
The marketers we spoke to all noted three points they believe indispensable in their work: creating a lasting relationship with clients, community development and placement, and experiential marketing.
1. Creating a lasting relationship with clients
How this translates in practice varies depending on the development itself and the allocated budget. Take Crown Group's approach to cultivating relationships with clients, for example. The company employs an event marketing strategy that involves holding both small- and large-scale entertainment functions throughout the year, bringing in past and prospective buyers to socialise and network. "[Guests are] part of the Crown family," says Bradley. "That's our way of staying in touch consistently, so that when we come and do a bigger event to really portfolio a specific project, they're more keen and willing."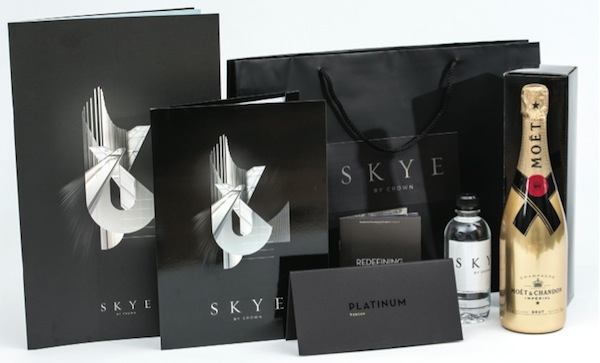 The approach is rooted in word of mouth, with the hope that events will 'wow' guests enough for them to bring friends and family along to subsequent functions. It's worked well for the company, proving to be one of its most successful and cost-effective strategies.
"Now to get more leads, we don't have to just rely on traditional marketing. We're actually relying on our loyal followers to find new people for us," Bradley says.
Customer loyalty programs play a significant part in selling property; whether they're enacted through special events or offering benefits to encourage multiple sales and referrals, the returns are immense.
Frasers' loyalty program, called Friends of Frasers, represents a quarter of the company's total sales.
"It's all about building trust," says Lisa McCutchion, marketing director of Frasers Property Australia. "When we're successful [in an initial sale], the next step is to leverage that trust into future transactions and referral sales."
2. Community development and placement
Community building is another prime focus of property marketers. A great deal of care is taken in finding a location with access to various amenities suitable to the target market. Property marketers promise certain community lifestyles surrounding their developments and the end results must reflect these. "We strive to create communities before the homes are even built," says Moonmoon Sahu, New South Wales marketing manager of development and communities at Sekisui House Australia. "Our communities are built to last for generations, so when we are finished with a development, it continues to look after itself," she says.
In practice, this means marketers go into existing communities to research and align their products with the community values.
A standout case study is the Central Park development in Sydney, where Frasers gifted the local community with FrasersStudios, a four-year arts centre run in conjunction with a local not-for-profit group, offering artist studios and gallery space. "We found out really quickly that we had entered into a community that was really passionately engaged with the arts and cultural pursuits, and that they were concerned that creative spaces were being lost to development," McCutchion says. "So we gave that community a cultural space." From a marketing perspective, FrasersStudios "built the personality" of the Central Park development, before the company even began selling apartments. "The PR benefits were enormous," McCutchion says.
3. The importance of experiential marketing
But cases like Central Park are quite uncommon. In most instances, selling property all comes down to getting buyers out and experiencing the properties. Catherine Maude, national manager of marketing and communications at Colliers, notes that, unlike normal products where the first point of interaction with the product is through the marketing piece, marketing property is about getting consumers to the property. "That's where you really sell it," she says.
"Display homes give people a sense of credibility, quality and value from the moment they walk in the front door," says McCutchion. But enticing buyers out to display homes isn't always possible with time and budget constraints. This is where a huge investment in digital tools is being made.
Digital: 'the new frontier'
Standing in line with other industries, the property marketing industry is pouring an enormous amount of money into digital marketing. In order to sell property, virtual reality representations of the structures are now must-haves. "It's got to a point where people expect 3D visuals – they want to be able to walk through the property and get a sense of the environment that exists within," says Mielewski.
McCutchion adds that it needs to be both visual and tangible. "We build video tours, stills and CGI, so people can see what we're promising. If we can make the financial investment, we can then also build displays."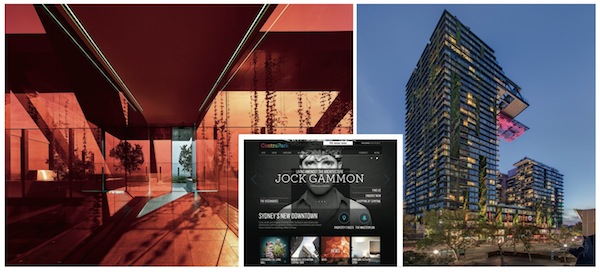 Results are also being generated via heavy investments into the online realm – online advertising, retargeting (where visitors to the company's website see reminder ads while browsing other sites) and search engine marketing (SEM) across property and investor focus sites. At Australand, the money spent on digital marketing is paying off. "We spend up to 60% of our media expenditure channelled into digital fields via SEO, SEM and interactive websites," says Mielewski. "We're probably delivering 60 to 70% of the leads generated through the digital platform."
Maude agrees: "There wouldn't be a property in Sydney that wouldn't be online," she says. "The channels we're using to reach people are changing." Traditional media still has a role – a lot of property is bought by people in the local market, so direct mail flyers, billboards and print advertising in relevant media are still effective – but are increasingly viewed as supplementary to digital marketing.
Getting social (in their own way)
When it comes to social media, no property marketer worth her salt would deny its growing importance. But, for the most part, it remains a developing area. Property marketing has traditionally been slow to innovate and that, perhaps, explains why many are still trying to navigate the territory. Each marketing manager we spoke to for this piece had quite a different approach to social media.
Maude mentions that some developers were keener on the idea than others: "Some are more open minded about social media and others a little more risk averse," she says. "Some projects are more visual as well, so an Instagram account or a Facebook page might work for only some developments."
Bradley views social media not as a tool to "sell property on", but one on which to generate "content that is conversational" and that communicates the Crown brand.
McCutchion sees social media as an effective means of communicating with an audience that is getting younger and younger.
Targeting foreign buyers
Recent years have seen a boom in interest from buyers in Asia, most notably in the Chinese language market. A high level of cultural competency is required in marketing to an overseas demographic. The marketers we interviewed spoke of tailoring each campaign to fit with the targeted markets, and stressed the importance of learning each country's idiosyncrasies while remaining culturally sensitive to each. In recent years, many have set up offices in Asia.
Frasers Property has encountered increasing interest from both Chinese buyers overseas and local Chinese, modifying its campaigns to fit both markets. "If we have an advertising campaign active in the conventional market, we're likely to have an equivalent campaign in the Chinese language market," McCutchion says.
The company will then support that campaign with Chinese language lead-capture sites and digital campaigns, and Chinese language sales channels.
"There are a lot of things you wouldn't know unless you established a team there to understand that marketplace," says Bradley.
The Crown Group, which found a particularly attentive market in Indonesia, has sold Australian property in that country since 2009, but had to first overcome the suspicions of buyers. "Their local legal system has unfortunately encountered a lot of misrepresentation in past history and in some instances fraudulent sales… so purchasers are immediately quite nervous," Bradley says. "We have to educate them that the Australian market is a safe market to invest their money and that it's very transparent. This would be no different if we were marketing local property to them, but the key as a developer is to understand these different idiosyncrasies in each market first before commencing a campaign."
Sekisui House often partners with international project marketing firms in order to be respectful of cultural sensitivities, tone of voice, language and style of imagery. "A lot of the property we sell is to offshore markets which respond to a different set of living
and buying patterns and behaviours. Respecting the process of transactions where cultural groups may [put a heavy emphasis] on the relationship and buy on trust is important," says Sekisni's Sahu.
When selling overseas, campaigns are multi- tiered. Marketers need to first sell Australia, their city, and then the development project itself. There is no one-size-fits-all. Because of this, developers typically market to only a handful of overseas markets. "We'd love to aim everywhere, but at the end of the day, we probably have the smallest marketing budget of any other industry," Bradley says. "While our net is broad, we've got to do it in a very targeted way to reach those people quite directly."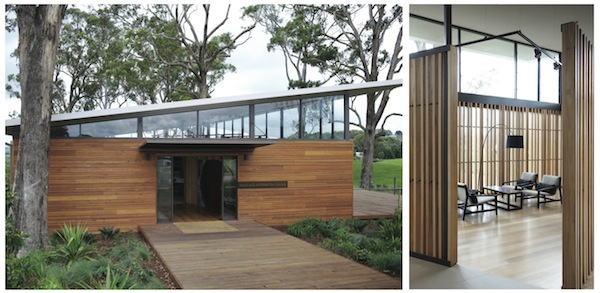 The number-one challenge
Marketers we spoke to identified a number of challenges, but the one that came up the most was the task of selling off the plan – a bit like selling a car through a magazine. It's tough to ask a buyer to fork over their life savings without allowing them to take it for a test drive. "I can't think of an equivalent product in the market that is like off-the-plan property," says McCutchion. "Effectively, you're selling a contract, a promise of enormous value. It's quite an unusual space [in which to work]."
Fortunately, the practice isn't entirely impossible with the aid of computer-generated images. Of course, nothing beats walking through your potential new home, but
in a post-GFC environment, it's becoming increasingly difficult for companies to invest in display homes. "It's been much harder to get capital," Mielewski says.
"In the last three or four years, we have had to get a significant number of pre-sales on projects before we can actually commence construction. "What that means is that you have to inevitably market off the plan property."
At Australand, nearly all apartment sales in New South Wales during 2013 were off the plan. "People expect today that technology will give you a virtual reality at such a level that they'll almost be able to select and buy an apartment offshore. We're able to give them a real picture of what they'll be purchasing, including view lines from the apartment."