Forrester VP on voice tech: "Everyone, including Amazon, fails the trust test"
Just because consumers are welcoming voice devices into their homes doesn't mean they trust them. Forrester's Dipanjan Chatterjee on the far-reaching implications of the ubiquity of voice engagement.
This article originally appeared in The Dream Issue, our October/November 2018 print edition of Marketing magazine.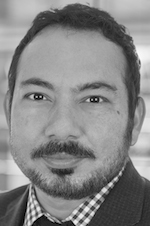 We are at the brink of a sea change that will alter how consumers interact with technology and experience brands. In 2011, Apple introduced us to Siri, and we embarked on a journey of awkward conversations. In the ensuing seven years, we have grown somewhat comfortable speaking with machines.
What is more remarkable is that machines have grown comfortable in their ability to hold that conversation in a meaningful manner. Voice-based communication, fuelled by adoption, artificial intelligence and an ecosystem of connected machines, will emerge as a prevalent form of engagement between humans, devices and brands.
Along came Echo
The early incarnation of voice did not favour Amazon. The brand was never within easy reach in the user's pocket where voice assistants lived in mobile phones. Amazon's own attempt at a phone was a dismal failure, and it couldn't command the rabid devotion of Apple, or global penetration of Android. At best, it was one step removed as an app.
Amazon's way into the heart came through the home. The launch of the Alexa-powered Echo in 2014, followed by a rapid clip of variants, created the market for smart speakers. Forrester estimates that, by 2020, about 50% of US homes will have a smart speaker. Two-thirds of those will be Amazon Echo devices, most of the remaining third will be Google's.
Voice will transcend phones and speakers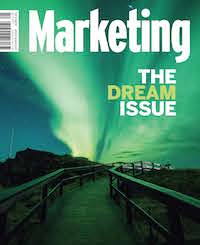 As we get better at machine emulation of human conversation, we get that much closer to using voice as a primary medium of interaction across all our devices, directly or through an intermediary like Alexa or Siri. Cars are the first large class of devices that will have widespread adoption of voice. Infiniti touts Alexa's ability to start the car in its commercials, and the 2020 Volvo portfolio will natively run Android Auto with a Google Assistant button on the steering wheel.
Home appliances will follow. Whirlpool is integrating with Apple, Amazon and Google, so you can tell your oven to preheat and your dryer to stop. Samsung, which has gained little traction with Bixby, its own version of a voice assistant, has pledged to have all its devices be 'connected and intelligent' by 2020.
Voice communication will evolve to become an equal, and often preferred, option anytime we have to interact with an interface, be it a phone, speaker, consumer durable, kiosk or any consumer computing device.
Everyone, including Amazon, fails the trust test
Alexa has captured the imagination, mind share and market share of US consumers. There are about 30 million Echo speakers in US homes, capable of many more 'Skills' than their peers. Yet Amazon, or anyone else for that matter, is far from being the trusted arbiter of the device ecosystem.
Forrester's data shows that when consumers were asked which among a variety of brands and providers they trusted to provide smart home devices/services, 37% said 'none of them'. Amazon came next at 30%, on par with 'a home improvement store'. Google (27%) and Apple (26%) were hot on Amazon's tail. The next two years will witness a bloody fight to own consumers' trust. The data also suggests that low-trust categories like insurance and telecommunications are best off plugging into existing trusted ecosystems.
Watch out for Google
It's late to the party, but has shown up in style. Google boasts over two billion monthly active users on Android, and peeks into every recess of the lives of its billion-plus Gmail users. While the Google Assistant has far fewer 'actions' than Alexa has Skills, the experience is more seamless. Google's Assistant can continue conversation strings without being summoned, and its actions are more seamlessly invoked than Alexa's Skills (which work like apps that have to be downloaded and requested).
And the Assistant feels real – at its 2018 developer conference, Google's CEO Sundar Pichai shared an uncannily realistic phone call of Google Assistant making a hair salon appointment with an unsuspecting receptionist. Google has put Amazon on notice – more Google Home devices shipped globally in the first quarter of 2018 than Amazon's Echo devices.
Related: Google Duplex changes the game in voice AI – can you tell the difference? »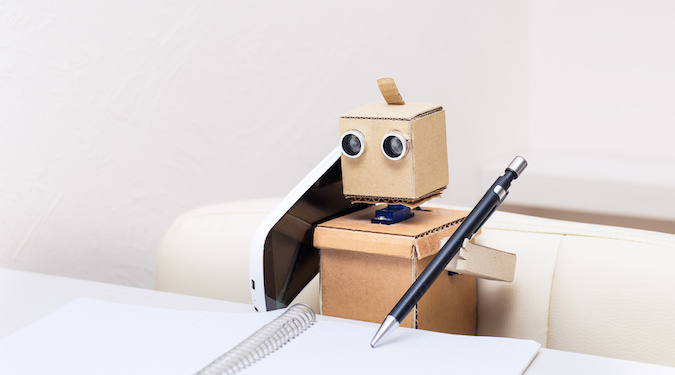 Brands, get ready
The implications of the ubiquity of voice engagement are far-reaching for brands on two fronts:
Brands will have to adapt their touch point strategies to accommodate voice interaction, which will often occur through a digital assistant intermediary. While the fundamentals of discovery, selling and engagement will not change, they will manifest in a vastly different manner. Not appearing on the restrictive spoken Google Home search result will be far more exclusionary than being found below the fold on a google.com search. Getting Alexa to suggest a brand for sale will require an understanding of its recommendation algorithms, as well as Amazon's motivations of suspending choice to feed its private label business.
Brands will be forced to literally voice their essence, as consumers will expect to interact with this voice. In addition to visual identity, which is a branding staple, sonic identity will now have to be incorporated as a matter of standard branding practice. Since sound artifacts like the Intel bong and the Porsche rumble have been around, marketers have thought of them as adjunct to the brand's identity. Not anymore. The modern sonic identity will be inextricable from the brand's personality. Careful consideration must be given to every aspect of this identity, including choice of words, tone, soundscapes and voice talent. Companies like JPMorgan Chase have signalled this commitment to a holistic, sonic brand strategy by naming a dedicated agency of record for its voice activities.
We are wired for voice. It's how we have evolved to communicate. We can do it easily, and it fits our multitasking lives. Machines are getting better at using voice to communicate with us. Despite how staccato and buggy it may feel, there is something wondrous about having a conversation with a box.
Near-human levels of voice recognition and deep-learning synthesis of words into context will accelerate the conversational timeline. Brand that are not ready to seize the future of voice run the risk of being silenced.
Dipanjan Chatterjee is vice president, Forrester Research
* * * * *
To purchase a copy of the latest issue, or a subscription to Marketing magazine, visit the online shop »
* * * * *
Forrester is a Marketing content partner – a leading organisation with which we collaborate to bring exclusive content to readers.
Read more from Forrester analysts:
Image credit:Bence ▲ Boros