Freeview announces program of innovation streaming and catch-up viewing of FTA TV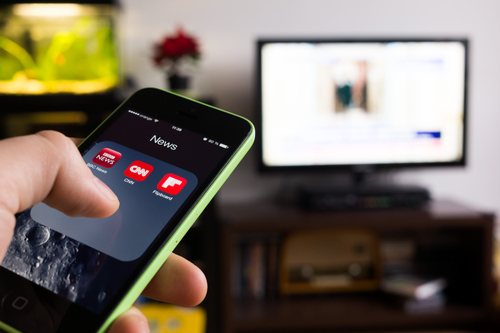 Freeview has announced the launch of a new program of innovation and products, including a new FreeviewPlus mobile app for access to all of the free-to-air networks' live streaming and catch up content.
The mobile streaming product sees the Australian free-to-air (FTA) TV industry create a world first, in which all FTA networks are now working together on one platform. This is the result of the decision of SBS to re-join.
"We have an exciting year ahead in free-to-air television and the spirit of progress and collaboration will deliver some significant innovations in 2016", says Freeview chief executive officer Liz Ross.
"We're especially glad to welcome SBS back to the freeview family" she says.
The program will include investment in upgrading FreeviewPlus which will allow viewers access to a wider range of features and functionality, details of which will be announced throughout the year.
Since launching in 2008, Freeview has grown the free digital television service after the final switchover ended analogue TV in 2013 to now include 18 free to air channels, as well as streaming and catch up programs.
"It's clear that consumers are in charge of their viewing and they want the flexibility to watch what they want, when they want, on the best available screen at the time, even when out of home," says Ross.
"Freeview has responded to changin gviewing habits and we are excited about the FreeviewPlus multi-screen future" she says.
Freeview also announced the appointment of Seven West Media chief digital officer Clive Dickens as its new Chairman.
Dickens replaces inaugural Freeview chairman Kim Dalton, who steps down after seven years in the role.
"This year will continue to be one of collaboration and innovation for Freeview leading with FreeviewPlus mobile product and we look forward to announcing even more exciting IP initiatives in the coming months" says Dickens.