Get ready for the future of retail
Increased automation, streamlined delivery services, virtual reality and 5G and more, the future of retail is bright and beautiful for Jamie Allan.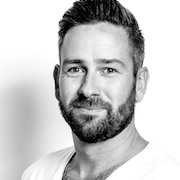 The future of retail has been a hotly discussed topic for many years now. More change is coming. Delivery models and initiatives such as 'click and collect' will improve online offering. Service will improve through retailers understanding its importance and offering the customer a slick, hassle free way of collecting their purchases.
In Australia, omnichannel shopping spend is around 75% cent more than store only shoppers during holiday season. 32% of shoppers used click and collect during the holiday season, and nearly 69% of them purchased additional items in that store when they went to pick up their order. There is untapped growth.
Black Friday and Cyber Monday in other parts of the world has put pressure on services such as click and collect due to mass volumes of purchases in such a concentrated time period. Within these times retailers focused on stress testing new systems before they broke under pressure, leading to customer dissatisfaction and frustration.
Learnings have come and improvements implemented around the customer experience. In Australia, Black Friday and Cyber Monday (apart from Click Frenzy which had its own issues) have yet to take off in a big way, but it can only be a matter of time before these retail trends materialise.
In late 2015, Amazon introduced delivery within one hour for selected postcodes in London on over 10,000 products for customers signing up to their prime service at a cost of $14, or for free on two-hour deliveries. This evolution in online shopping is incredible.
Amazon's Prime Air looks like it could be making drone delivery a reality in some countries in the near future. The drones will track your mobile device so that you can have purchases delivered to you as you are on the move, they could deliver to your home, work or on your yacht.
There are many hurdles to overcome, but this once 'pie in the sky' thinking might not be so unrealistic.  
Audi have tested delivery options with Amazon and DHL to the boot of their cars with a digital code that opens the boot over a specified period of time and then expires as soon as it shuts.
With all these new and innovative routes to delivery, ultimately creating a quicker, more convenient way of connecting customer's orders to delivery, it could eventually change the in-store environments.
In the future, retailers may not need to hold stock in their stores. As long as there was enough products to look at, trial, try on, etc. a customer could place an order, pay for it on their mobile device and walk out of the shop and before they have arrived back to their car, the purchases already waiting for them.
No more carrying bags around CBDs or Westfield; less risk for the customer, less effort, no more queuing in stores.
Because retailers will free up valuable space in store, they can start to use this space to create an improved experience for the customer. Better changing facilities, experiential spaces, cafes and more.
The stores won't need to have the current payment functionality (payments will be made via smartphones). For some brands the store will be increasingly used as an experience led space so sell brand values as well as product. The business model and sales attribution by store will adapt so that retailers can still understand how individual stores are performing, given payments will be made online.
With improved delivery will come improved returns, but that doesn't simply translate to the current increase in online activity resulting in the death of bricks and mortar.
It will evolve, and the online environment via smartphones and points of contact in-store should bring the two closer together.
Retailers talk a lot about an omni-channel offering (and some are better than others) but there is a long way to go for the majority of high street retailers delivering a seamless and connected on and offline experience.
In 2015, worldwide online retail sales accounted for around 6% of the total retail market and therefore there it is still a long way to go until in-store purchases don't make up the majority of the market.
Technology will bring 3G, 4G, and free Wi-Fi across the country. It's still not possible to travel around any country in the world and have instant access to the internet, well apart from maybe South Korea.
There are always places where it's just not a great experience and that's especially true in rural Australia. However, once this is achieved, consumers will have far less friction in online shopping particularly via mobile.
5G is on the way and it looks very different to 4G. Two out of every three internet users in the world shop online and now that Google is focusing more heavily in the retail space this will only increase.
Virtual reality environments again are improving, driven somewhat by Facebook's purchase of Oculus Rift. The future in-store environment can be created virtually, customers will be able to upload their specific details, go shopping, try clothes on, then click to buy without leaving their homes.
People will be able to try makeup on, or have a beer with their mates from around the world; the possibilities are endless and we are only just scratching the surface. The world is connected now but in the future this connectivity will be seamless, instant and fast.
There will be new and improved ways to communicate and these will impact on any type of retail environment, whether that is online or not.
Data is widely talked about in our industry and it can be a very powerful tool, but retailers need to continue to create offerings that customers are willing to give up their data for. Once customers are happy to share their data to geolocation, personal preferences and online tracking, then if harnessed and used in the correct way it opens up many routes for the retail offering to be improved.
Data is useless unless it's understood, used in the correct way, and can deliver real benefit. Technologies that are seeing improved performance such as iBeacon, which uses Bluetooth to track and engage with customers via radio signals sent out from proximity beacons have the potential to create timely communications at a point when you understand when and where a customer is. Used in the correct way this could be very powerful. Used in the wrong way and customers will just turn off and ignore their messages and may get annoyed by them. Similarly, Wi-Fi based systems that track customer movements all have the potential to create a wealth of understanding that can ultimately improve customer experience but a duty of care has to be overlaid when dealing with sensitive data.
The future will be data driven, technology backed with an increased convergence from the online and offline environments with the mobile device being a central point to connect with customers.
Get ready.
Jamie Allan is group manager partner at Intermarketing Agency. With two offices in the UK, one in Holland and over 150 staff around the world, Intermarketing has recently brought its retail marketing specific offering to Australia by opening an office in Sydney.