Hidden channels? How SMS is changing these three industries
Have marketers been missing out on SMS? Richard Watson outlines three industries poised to leverage SMS for better customer connection.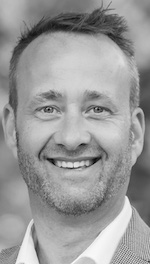 Technology has made new and better communication options available to businesses, and as a result, more and more companies are switching to an omnichannel strategy to talk to customers and partners. The one-and-done approach is dead; tech leaders are now largely responsible for driving communication on multiple platforms.
By using new technology to interweave messages from a wide range of sources, businesses are able to not only draw new customers into the sales funnel but also establish stronger relationships with their current customers and clients. And when it's done well, these efforts pay dividends. According to a report by Internet Retailing, companies implementing an omnichannel campaign show an increased level of customer loyalty at 43%, compared with those who use a single channel.
But there might be one essential element of a tech-enabled omnichannel approach that many executives continue to ignore – and it rests in the pockets of 2.4 billion users worldwide. Text messaging provides businesses with a direct-to-customer connection which can lead to a more valuable, enriching experience for everyone involved — provided it's implemented properly. And when you consider that SMS open-rate for Australia currently sits at 94%, it is a truly engaged channel which Aussie businesses would be foolish to overlook.
Even though deploying SMS at scale may seem like a marketing function on its face, CIOs (chief information officers) and CTOs (chief technology officers) should really be the ones developing the strategies and managing the technology infrastructure needed to make it happen. And there are plenty of industries in which tech leaders are poised to break new ground in the messaging world.
1. Quick-service food
For decades, the fast food industry's main differentiator from a traditional sit-down restaurant model has been the ease of its service: just walk up to the counter (or pull into the drive-through), give your order and receive your food within minutes.
But by pairing SMS capabilities with a restaurant's online ordering interface, IT teams can reduce the wait time even more. Implementing SMS can prompt quick-service food providers to give customers a way to submit their orders before they even reach the store, and receive notifications when their orders are ready for pickup.
Domino's has done just that with its emoji ordering service. Once a customer's account is properly set up, they can simply text a pizza emoji and Domino's will have the order in the oven ready to be picked up in store using its Online Express Pick Up Lane.
2. Finance
Many of the strongest banks and credit unions have reputations for keeping customers' funds safe. Getting information on those funds traditionally involved driving to a specific branch and speaking with a bank employee – and that was often just to learn the contents of an account.
Now that the internet and mobile apps have made this process easier, SMS has the potential to be the next big breakthrough in fintech. In fact, you could argue that it already has, with many of Australia's leading fintechs deploying customer experience methods where SMS is the key differentiator.
Looking to capitalise on SMS' potential benefits, many of Australia's banks and fintechs such as MoneyMe and Zip Money have implemented a real-time alerts system. Account holders who opt into the system receive SMS alerts when certain events (such as a low balance or incoming payment) occur – in addition to the wide use of SMS as a 2FA (two-factor authentication) method. This way, they can take immediate action to protect their assets.
By implementing this system, banks' IT teams can prevent customers from unknowingly going into overdraft, alert customers of potential identity theft and allow the customer to stay on top of their finances – things that a bank representative might have missed.
3. Not-for-profits
Not-for-profit organisations (NFPs) and SMS are also a perfect match. CareMessage, a NFP based in San Francisco, is seeing impressive rates of engagement by connecting healthcare providers to patients through text messaging. In the past 12 months, the company sent close to 1.5 million SMS messages using Twilio's technology.
By using a simple medium of communication tied to a powerful platform, CareMessage delivers the best of both worlds – patients get timely messages in the medium they prefer and are most familiar with, and CareMessage clients get the insight and scale they need to run effective outreach campaigns.
Richard Watson is country director at Twilio
Further Reading:
Image credit:rawpixel