Myer's new Christmas decorations tell you if you've been naughty or nice
Myer has introduced a smart Christmas decoration to tell Australians whether they have been naughty or nice this year.
Though many of us fear technology making us professionally redundant, who knew the North Pole would be the first to go?
The children of Australia will no longer have to wait until 25 December to see if they've been deemed sufficiently naughty or nice – this year Myer has it covered. Through Clemenger BBDO Melbourne, Myer is introducing it's 'Naughty or Nice Baubles', available at Myer outlets across Australia.
The baubles are bluetooth enabled smart-lights that allow the user to choose whether the decoration shines red or green – naughty or nice – via their smartphone.
"We all wake up with that little pang of doubt on Christmas morning," says Clemenger BBDO Melbourne executive creative director Stephen de Wolf. "Did Santa deliver? Will I get what I want? Was I good enough this year? Our bauble is like a little insurance policy – helping manage our expectations by giving us a sneak peek at where we sit on Santa's naughty or nice list."
As the baubles are distributed, Myer's campaign is set to evolve using live data collected from the users' interactions with the baubles. Myer will broadcast live – through social media and large format digital billboards – how naughty or nice different parts of the country are reporting themselves to be.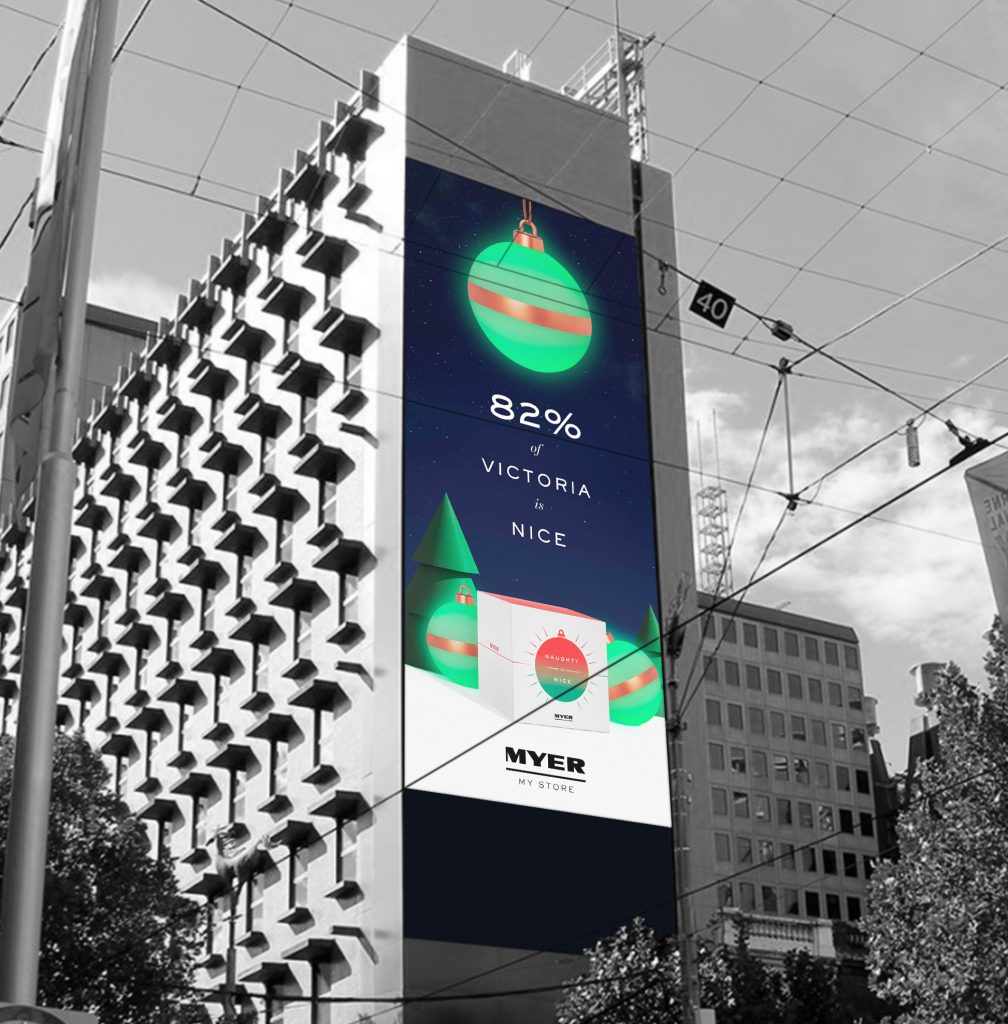 "This year, we wanted to inject a little bit of magic into the Christmas retail period and give Australians a way to keep track of how naughty or nice they've been ahead of the big day," says Andrew Egan, group general marketing manager at Myer.
The 'Naughty or Nice Baubles' are available in Myer stores now, and will be supported through television and social.
"By creating this exclusive product we hope to give consumers an extra reason to visit Myer for their Christmas shopping needs," concludes Egan.
Further Reading:
Images: Supplied