How an exotic tropical fish made me think about big data while on holidays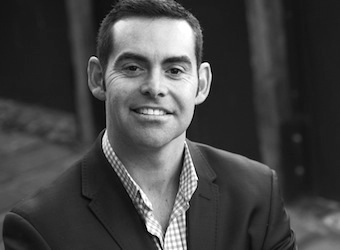 During my (mostly relaxing, thank you) Christmas break, a Skype chat with a mate living in New York was the only conversation that really dragged me out of my holiday bliss and back to thinking about 'big data'.
But it wasn't a conversation about capture, curation, storage, search, sharing, analysis or visualisation of data.
It was about a tropical fish.
The fish in question was a Christmas gift from my friend (to himself) and his purchase experience demonstrated a simple way for any business to view the principals and smarts of using data. For the uninitiated, such as myself (whose experience to date has been the local pet store where the fish cost less than $15) it may surprise you to know that the tropical fish industry is huge. Whale shark sized, in fact. There are any number of species which can command prices from $1000 up to $80,000 depending on variations in size and colours – incredible, I know.
My friend asked about the delivery date for the rare and expensive fish he'd purchased (another surprising fact: fish can be mailed), and the retailer explained they'd have to check the following before locking in a shipping date:
Current flight times,
annual average travel times,
average customs clearance times,
upcoming weather forecasts including average temperatures,
road/traffic information including average travel time, any road closures, plus
public holidays, events or festivals that may be scheduled.
Holy mackerel, I thought to myself, seems like a lot of effort for a fish! But under the fog of Christmas overindulgence came a moment of clarity: this was their application of big data.
Big data as an umbrella term isn't just about the volume of information (that's an IT and infrastructure issue and very separate topic). It's the principles and the smarts – the use of multiple sources, variable inputs and clever analytics all with the intention of providing a competitive edge and the ability to make more accurate and successful business decisions.
For this retailer it wasn't about delivering product to the customer in the quickest time. It was about delivering the fish in the best possible condition. This involved calculating the most efficient travel time during optimum weather conditions, to ensure a good transition and minimise the stress of the fish. The result: a happier fish and a very satisfied and (if you're buying an $80,000 fish) very relieved customer.
It's clearly not data to the same scale that your businesses or clients face. It doesn't need a data scientist – a breed almost as rare as some of these fish – to help interpret it, nor is it a case study in ROI. But this was a simple demonstration of the use of big data principles at its purest. Taking the inputs you already have available to help shape a business process demonstrates an organisation's commitment to service, to its product and to enhancing the customer relationship and exemplifying the brand experience.
The revolution in analytics and the methods and tools for making sense of the data inputs (especially the data at your fingertips) are far simpler, less expensive and more precise than ever before.
So for any business – big or small – big data should no longer be a scary proposition. It certainly wasn't for a fish shop.