How to deliver mobile experiences that Aussie consumers are craving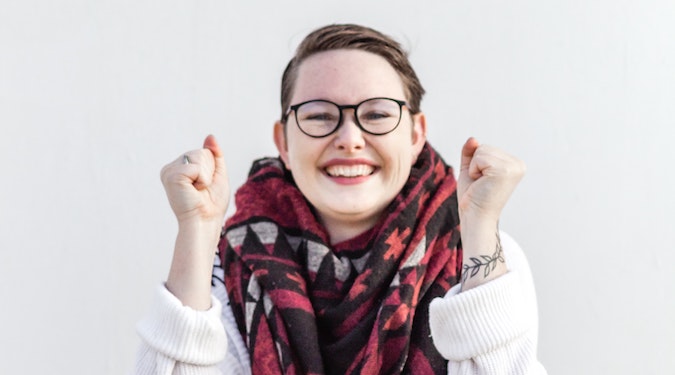 With people spending so much time on sleek apps, expectations for seamless omnichannel experiences are high. Adam Ioakim offers three crucial tips on how to deliver relevant and personalised online experiences to customers.
Apps are essential to our daily lives. The convenience of being able to shop from the palm of your hand amid pandemic lockdowns has driven consumer appetite towards mobile shopping over the past year. In fact, according to recent Emarsys research, more than half of Aussie consumers indicate they have significantly changed how they shop over the last 12 months and that mobile use is a part of that.
Today's customer expects to use their mobile devices as a part of a seamless omnichannel shopping experience. Among the 25 to 34-year-old demographic in particular, 58 percent would like bricks-and-mortar stores to feel as convenient as apps.
Consumers also expect mobile shopping experiences to be as personalised and relevant as the experiences they have within other channels. Anything less feels jarring and unsatisfying. As more and more customers are embracing online and mobile shopping, it's imperative to deliver relevant, one-to-one personalised experiences to customers on the mobile channel.
Below are three top tips to help brands deliver the types of mobile shopping experiences that consumers are now craving.
1. Be consistent
Customers want to move from one channel to the next in a way that feels seamless and continuous. Consistency between channels helps convert customers from first-timers to loyalists.
A customer's journey may start by browsing products on the website and they might even add an item or two to their basket. But if they switch to the mobile app and suddenly have to start their journey all over, they might lose interest or patience. And that makes for a bad experience.
2. Be relevant
The messages delivered to customers through mobile channels must be highly relevant, offered in the moment, and uniquely tailored for the individual. But often brands risk losing customers through irrelevant offers and suggestions.
Receiving a generic in-app product recommendation for a shirt they've already purchased might even be enough to push a customer towards checking out a competitor brand. Imagine an even greater frustration where the customer gets a push notification about a deal on winter boots even though they've spent weeks looking at nothing but beachwear.
Such irrelevant suggestions won't make for a satisfying brand experience and they certainly won't encourage a purchase.
3. Be personal
Relevancy and consistency are important components in delivering a satisfying shopping experience. It's also important to consider how to reach and engage mobile customers. By personalising app experiences, brands are able to increase customer engagement. This leads to higher retention rates, more conversions and better business outcomes.
Brands should use targeted, tailored in-app promotions and offers to make each customer's session more relevant and personalised. Almost a fifth of consumers will cancel their mobile subscription app if the offering isn't personalised enough to their tastes or needs. Importantly, these offers should be crafted in a non-invasive way so as not to disrupt the customer's journey.
Brands should look to build event-based actions so that, for example, if a customer makes a purchase in the app, they'll be instantly encouraged to leave product reviews. Not only does this provide a level of engagement that leads to greater retention, but these reviews end up serving as a great form of social proof that inspires others to purchase.
Blurred lines
The lines between channels have blurred. Whether consumers are on a website, in an app or in a store, they see one seamless shopping experience. The trend toward digital continues to increase as customers revel in the convenience and immediacy of online shopping.
This makes mobile a crucial part of a digital-first strategy. And customers expect mobile experiences to be as satisfying as their shopping experience on any other channel. It is crucial that brands develop the right tools in place that will allow them to deliver the relevant, one-to-one personalised mobile experiences that customers desire.
Adam Ioakim is a managing director, APAC at Emarsys.
Photo by Brooke Lark on Unsplash.