Will influencers become the new key client that agencies are fighting for?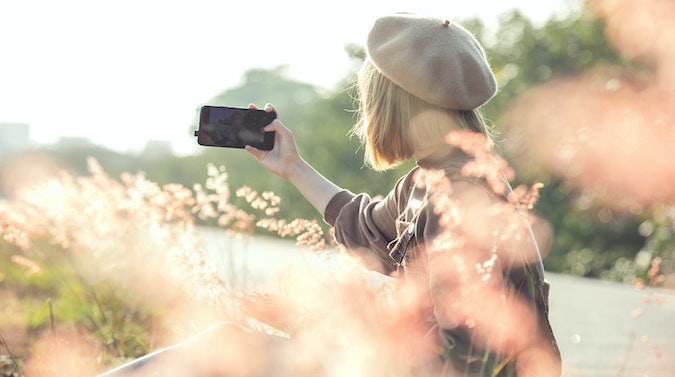 A new dawn is rising and influencers have expanded into entrepreneurs in their own right. Amber Clarke considers whether influencers and their brands are going to become the new clients that agencies are fighting for.
Over the past decade, social media has become an integral part of people's lives. When the world went through a global pandemic, we saw a huge spike across Instagram, TikTok, Snapchat and Houseparty. Interestingly Appropia states that TikTok has the happiest users, with over 74 percent of users express positive sentiment.
With more time up their sleeves, there was a rise of everyday people tapping into their creative sides to become the latest overnight sensation. The authenticity that these content creators display is a far cry from where influencers truly began. Gone are the days of only the young, beautiful and elite having amassed huge followings.
We now have people like @420doggface208 smiling at the world, sipping some cranberry juice and riding his skateboard to work. His viral TikTok video was such a sensation that Ocean Spray wanted to work with him, leveraging his 6.6 million followers.
The timing in this case was impeccable, demonstrating the opportunity that exists for brands. The ultimate marketing tactic is when companies can naturally align with perfect timing across symbiotic content, inserting themselves into the conversation, making waves along the way.
What next for mega influencers?
If we have your average Joe becoming an overnight sensation, where does that leave mega influencers with millions of followers? Are there reduced opportunities for partnership with brands?
In some ways, the rise of 'authentic' influencers has changed the landscape, causing these mega influencers to look at themselves and focus on their core value.
Influencers have responded to industry changes by developing their brands instead of bolstering other brand's marketing plans. In order to secure their future and showcase their creativity, they have focused on what they can control: designing, implementing and lead their marketing strategies. Essentially, they are their own talent. Unlike brands, they aren't reliant on other people. They have put in the work to build a substantial, engaged audience that is authentic and truly a reflection of themselves.
Many develop fashion products, lifestyle accessories or digital applications. Take, for example, Tammy Hembrow. She began her career by posting on Instagram and has become a serial entrepreneur with over 12 million followers, that are captivated by her distinct approach and she has embraced a healthy lifestyle and sizeable audience to launch three different wellness businesses that provide both products and services to her customers.
View this post on Instagram
Just like any FMCG, these leaders offer products or services that, when done well, can retail quickly and with tremendous success. Influencers also come with their built-in audiences as engaged as any established brand audience – if not more so.
Influencers become the new key client
Influencers have ultimately turned into our sales funnel and marketing department in the same breath. These inspiring content creators are building out the best content across their selected platform of choice and with far greater diversity than we are seeing from the large side of town.
A word of advice, savvy influencer entrepreneurs, are experts in their voice, when working with a business that has a clear vision, direction and product – respect this. You would not walk into Mars and tell them to change a chocolate bar; extend the same respect to this new wave of a client.
These are savvy clients, very conscious of their brand and audience and will only work with the best to support them. There is the potential to do culturally relevant work that will significantly impact.
Amber Clarke is a senior account manager at Miroma Project Factory.
Photo by Charles Chen on Unsplash.