State of bricks and mortar: Australians prefer to shop in store, but only if the tunes are right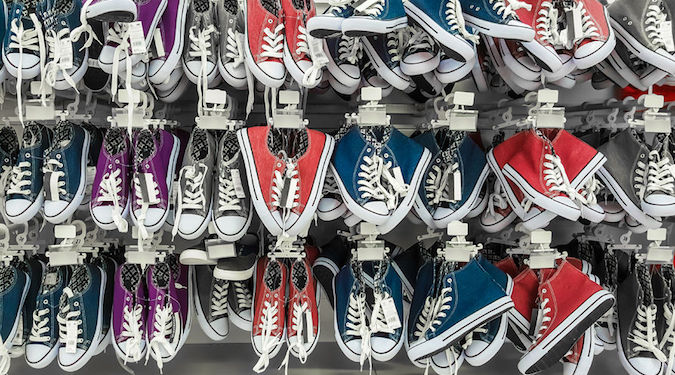 55% of Australian shoppers choose to shop in store over online – but only if they enjoy a store's atmosphere.
Mood Media's 'State of Brick and Mortar' global study reveals music, scent, visuals and other things boosting a store's atmosphere are enough to make a small majority of Australians choose to shop in-store over online.
Australians made 90 million more trips to physical stores in 2015/'16 than the year prior. Of the 1000 Australians surveyed as part of the 11,000-strong global survey:
70% of under 45s would like to receive redeemable promotions on their mobile device while in store,
86% believe music makes shopping more enjoyable,
64% of Millennials would rather shop in-store than online if the right mood or atmosphere is created, and
62% say 'discounts and promotions' most influence their likelihood to make impulse purchases.
The greatest frustrations of physical shopping were items or sizes being out of stock, followed by waiting in line, and a busy, crowded atmosphere.
Australian shoppers are among some of the most influenced by music in stores. Globally, over 80% of respondents assert that music makes their shopping experience more enjoyable and lifts their mood.
49% of Australians describe feeling happy when their favourite tunes are played,
two-thirds globally feel more connected to a brand playing the right music,
the research finds a direct correlation between the absence of music and negative feelings for consumers: 56% in Australia claim they feel uncomfortable, angry or depressed when there is no music playing in a shop, and
84% of young shoppers in Australia would like to influence the music in store.
"Consumers – particularly younger consumers – aren't just buying a product when in store; they're buying an experience," says Steve Hughes, managing director of Mood Media Australia.
"Shopping as a form of entertainment remains important to consumers… Those businesses who deliver an elevated customer experience witness greater repeat visits, as greater number of recommendations and longer in-store dwell times," says Hughes.
–
Further reading:
–
Image copyright: Zeffss / 123RF Stock Photo