Marketing automation 101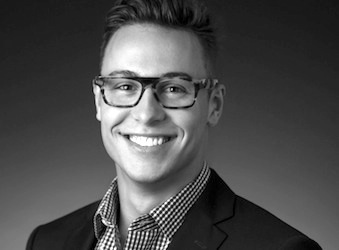 Ryan Bonnici kicks off a three-part series on marketing automation with what will be an introduction for some, and a refresher for others. 
You're just getting started with marketing automation and want to learn how you can use it to strengthen customer relationships, improve lead generation and boost ROI. At this stage, you probably have an email marketing solution in place, and you've likely dipped your toe into the social media pool. You may be capturing some customer and prospect data in a database or CRM system, and you might even be trying out web analytics and keyword monitoring tools from Google and Adobe. But you haven't really put all the pieces together – yet.
The first step in building a truly effective digital marketing automation program is to gain a holistic view of your marketing activities by integrating your email, search, social, CRM and web analytics systems. From there, marketing automation can help you streamline traditionally manual processes like customer segmentation, email marketing and campaign management.
10 steps to 'pass Marketing Automation 101
1. Choose a marketing automation tool – and learn how to use it. Attend online training classes, seek out web-based tutorial training options or free webinars to get the most out of your new tool.
2. Integrate your existing CRM with your marketing automation tool in order to sync lead, prospect and customer data across platforms to view prospect activity, automatically assign leads to sales reps and more.
3. Use auto-responders to automate simple, recurring emails. Experiment with auto-responders (email communications that are sent automatically when a prospect takes a certain action, like downloading a whitepaper) to see what kinds of messages you can automate.
4. Try some simple email personalisation techniques like using substitution strings for preset subscriber attributes. If you've integrated with your CRM, you have plenty of information for personalising communications, rather than sending a generic email blast.
5. Schedule your first social post. Use marketing automation to start making both immediate and scheduled social posts to all of your different social channels.
6. Identify the information that you need to collect for your marketing campaigns. Start with first name, last name, and email address, and then go from there. But remember that people don't like to feel interrogated, so limit your forms to the information you need to collect.
7. Integrate website analytics with your marketing automation tool. Using this data, you'll see where your prospects are coming from and their conversion points at the individual level to track and measure success.
8. Start building your landing pages, forms and email templates, which are essential to lead generation. Pardot offers implementation services that will walk you through creating these assets, from template design to the content.
9. Insert basic tracking codes onto your site to monitor visitor and prospect activity. This granular information will power your the marketing automation engine.
10. Build your first drip campaign. Drip marketing, or lead nurturing, is a powerful lead generation tool that works by sending a series of 'drip' email messages to your prospects over time. Even the simplest drip campaign can help keep your company top of mind when customers enter the buying cycle.
Ready to go beyond the basics? Read Part Two of Ryan Bonnici's series here »