New to social? Here's how to promote your business without sounding 'salesy'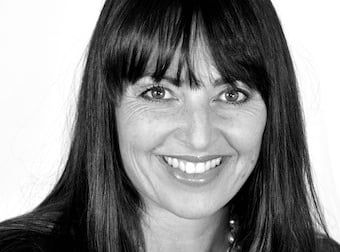 As a marketing or PR professional how do you know where to draw the line between being overly promotional online and sending out enough information to influence target audiences?
Using social media successfully involves having a keen understanding of your audience and also being able to recognise that social media shouldn't primarily be used as a direct sales tool.
Platforms such as Facebook are generally used by people looking for entertainment and interesting conversations, not necessarily ads and promotions. Most people on a company's Facebook page are existing customers and the way you communicate with them should focus on developing a relationship. It is this relationship, not self-promotion, which will eventually lead to sales.
While you can and should share your experiences and the value of your products and services, balance your self-promotion by promoting and helping others. This will make your followers much more receptive to your promotional posts.
With this in mind here are some tips for promoting your brand in a genuine and customer-focused way.
Curate content
One way to raise awareness about your brand without self-promoting is to link to useful content. You can also create content on your website that can be shared, such as a whitepaper or interesting research you have discovered about your industry.
Social media marketing is about creating and sharing content that's valuable to the user. The best content is something that your potential customers can't get anywhere else, whether that's a unique piece of content, or a unique content curation plan.
Put your fans first
Always think about the interests of the follower first. For each self-promotional post, put up two or three non-promotional posts which are relevant to your business and audience. Try not to create obvious posts that ask the viewer to please like and share – it's a sure way to turn people off. Have a conversation without begging for a response.
Tell your success stories
By posting information about success stories of how you have helped your clients or how they have benefited from what you have to offer can promote your business indirectly. Success stories make an interesting read and at the same time demonstrate the value you offer. This is where you can be proactive by seeking out your customers and asking them for feedback and testimonials.
Celebrating your clients is another way of building engagement and promoting your business through relationships. Many businesses are quite successful with 'fan of the week' or 'fan of the month' posts where they celebrate the fan who engaged with the page the most.
PR and media coverage
If you are promoting your business through PR, posting media coverage is another great indirect promotion strategy. For example, 'our general manager Tim recently spoke to The Daily Telegraph about HSC student options for study' and include the link to the article. In this way you are providing people with an interesting read, which is also relevant to the business.
News and events updates 
Posting news and events updates might seem obvious but it is important to use this type of content without overtly selling your business. When you share your news make sure you consider if your potential customers will be interested in reading it and what value they can extract – forget about what you need to say and focus on your customer base.
To ensure your content is informative and interesting as well as promotional, set clear goals and track every post to see that you have the right mix. A content calendar will be equally as important if you want to succeed in using social media to grow relationships and sell without selling.