Innovate or die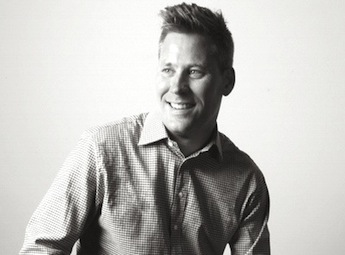 A recent study by online analytics company Experian looked at the browsing habits of people in the United Kingdom, United States and Australia. They found that people are spending the majority of their online time on social media sites. In fact, the study found that respondents spend 27% of every hour online interacting with social networks.
With statistics like these it is little wonder that market leading companies are intensely focused on customer-centric innovation in the social media space. For example, Nike has launched a new platform that enables customers to use their Instagram photos to customise a pair of sneakers. With Nike PHOTOiD you can choose an Instagram photo which then applies the colours from that image to a pair of Nike shoes. Of course, you can then also purchase the shoes and have them delivered. By enabling customers to use their own photos to customise a pair of sneakers, Nike has created a way of purchasing their product with a personal memory and association already built in.
Nike are not the only ones embracing customer data and social interactions as a core force of business innovation. In fact, digital innovation is no longer being seen as an option. It is necessary for ongoing brand survival. So, what do you need to do to start this process in your organisation?
Define the vision
A successful innovation project needs a clear vision. The vision should take into account how the customer will interact with you and how that interaction will be an expression of the brand. The vision needs to be communicated clearly to all involved and built into the DNA of the project team. Nike's PHOTOiD is an expression of the brand as an efficient way for customers to see the vast variation in colours a Nike sneaker can come in. It provides value to the customer instantly by using their own data, in this case photos, to customise the experience.
Prototype quickly
Truly innovative ideas do not come from 'best practice' examples. They are new and exciting ways of engaging your audience. But that means there can be some elements of risk. The way to manage this risk is to look at the elements of the innovation and develop prototypes to test them. This allows small failures to be part of the process. In fact, they should be embraced. Thomas Edison once famously said: "I have not failed. I've just found 10,000 ways that won't work." Prototype and test to evolve your thinking rapidly.
Connect with the customer
Successful innovations in the social media space allow brands to connect with their market in really interesting ways. If you can let the user see how your brand interacts with their network or data then you will create something unique and truly innovative.
In today's hyper-connected and interactive world finding ways to get your customers to engage with your brand is not easy. Spend the time to be truly innovative and you will begin a whole new phase in customer relationships.