Amanda Leaney: selling cars online and transforming Subaru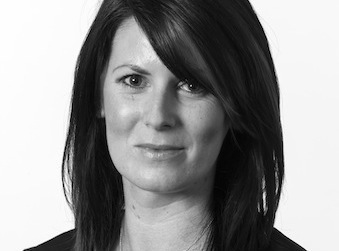 In the lead up to the announcement of the inaugural IAB Australia Digital Marketer of the Year Award on 11 July, we'll be running profiles of the six finalists. Today we talk with Amanda Leaney, who has united her agencies to form Team Subaru, unified the online presence of dealerships and launched the first car to be sold purely online.
The Award seeks to identify the digital marketer who has shown bravery in their digital marketing endeavours through their vision and use of channels and technologies, and has proven tangible, sustained results for their business.
Amanda Leaney, national digital and network marketing manager for Subaru Australia, was nominated by two separate agency partners, who noted that Leaney had successfully brought together at least six different agencies into one well-functioning team, resulting in huge increases in web traffic.
Leaney was cited by the judges for her drive to challenge Subaru Australia to a different way of thinking about digital marketing.
The 'Buy BRZ Online' was the first time a major automative manufacturer had gone to marketing with a new model through online sales only.
Another campaign resulted in a 50% uplift in test drives, a key contributor to sales. The 'Real Tour' promotion offered the chance to win a trip to the 2013 Tour de France. It built on learnings from previous years and leveraged communications with strategic cycling-related partners.
Marketing: Congratulations on being nominated and a finalist for the first IAB Australia Digital Marketer of the Year Award. You were actually nominated twice, that has got to feel good?
Amanda Leaney: The nomination was a complete surprise! It is really nice to be recognised by your peers, so I certainly feel most grateful and appreciative.
Tellingly, your nominators were from separate agencies, and your ability to get all partners working together was something that stood out. What's the secret to creating a cohesive, productive machine out of a roster of agencies?
Inviting our agency partners to be a part of Subaru and be an extension of our internal team is the key, sharing in the successes and having ownership of the overall result. Secondly, we encourage 100% agency collaboration and respect for each other's area of expertise, as it is the combination of each agency's skills that assist in driving the result. The most important key is people, and we have an experienced group of professionals who believe in this philosophy and are excited to be a part of the Subaru brand.
How has your experience on the retail side of the business helped you in your role as a marketing manager?
Having experience in retail has helped me understand first hand the journey each customer takes on the way to buying a car. Understanding their needs at each step of the process has enabled us to create marketing communications that help our customers migrate along the purchase process with ease.
Traffic to Subaru.com.au has seen a doubling of traffic in the last year? What was the process like making that happen? What did you change and what insights did you base those decisions on?
The traffic to the website has increased at a steady rate year on year, but the 'doubling' has been in organic traffic. We spent a lot of time reviewing our results and trialling different ideas that would optimise our website for search. With any website build or content creation the key goal is to rank number one organically, so we design the build and content around this objective. We look at website production in the same way we do TV or media – the spend has to return a reach and frequency result organically and bring new customers to the site. We also simplified our SEM strategy and this too assisted in driving a greater organic result.
The 'Buy BRZ Online' program was seen as particularly brave by the judges, if only for the fact it's not every day an auto manufacturer brings out a car and sells it online only. How did that idea come about? Is it tracking well, and are there plans to do similar things again?
Given the all-new BRZ was a highly anticipated model with initial demand greatly exceeding supply, we needed to ensure our customers were given a fair opportunity to purchase the new model. With only 200 cars available in the first six months, the traditional purchase method via the retail network would not ensure all customers had equal opportunity. Therefore, we created a complete online purchasing system as the only channel to market that included everything from selecting your desired model, adding accessories, paying a deposit, signing a contract, tracking your order, paying in full and completing an online survey on your experience. Test drives are completed at the customer's selected retailer as is the delivery, but all contractual arrangements and communications during the buying process are through our dedicated BRZ team at Subaru HQ.
This initiative has been hugely successful with sales now over 900 and orders out to November. It was not only a world first execution but also tested the 'fixed price' selling of motor vehicles. We committed to review the program after 12 months which is at the end of July, however we are very happy with the results to date and we view the learnings as invaluable. We will consider these learnings prior to extending the online offering.
A program you led that indicated your business transformation capabilities was the establishment of a content system to bring the websites of all Australian dealers, of varying quality, to a more consistent and improved place. What's the biggest challenge in dealing with stakeholders that are small business owners and spread all over the country?
The challenge is first ensuring we develop programs that are beneficial and cost effective for our retailers and secondly communicating and demonstrating the 'what's in it for me'. We first start with the retailers' needs in mind and then align them to our objectives, ensuring both our needs are met. Creating relationships with the retailers is the essential key.
What exciting projects have  you got coming up? And what's next for Amanda Leaney?
We have a number of new projects happening in Q3 and Q4 that will deliver a greater customer experience across desktop, tablet and mobile which we are quite excited about.
And for me, I have some personal goals which I would like to conquer, one being oil painting which is a lot of fun, but on a professional note, I'm looking forward to taking our digital landscape to a new level… something I'm working on with our team.