FoodWorks Supermarket changes catalogue strategy to mid-week cycle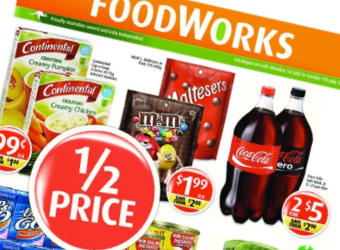 FoodWorks Supermarkets has announced it will move its catalogue strategy to a cycle beginning and ending mid-week.
Currently promotions run from Monday to Sunday, but from 31 July will commence on Wednesdays, running through to Tuesday, bringing FoodWorks into line with Coles and Woolworths.
The move is expected to improve availability of items on promotion as well as avoid promotion change overs during the busiest shopping periods.
CEO Rick Wight says, "Our busiest days are Saturday and Sunday and, under the old system, these days were at the end of the promotional cycle when stores are running down their promotional stocks. Starting on a Wednesday will ensure our promotional items are in stock when our customers mostly want them.
"This change also means our customers will be able to compare our catalogues with the rest of the industry."