Martech news: Teradata, PubMatic, Emma Plus, TubeMogul and Factual, AdRoll and WooCommerce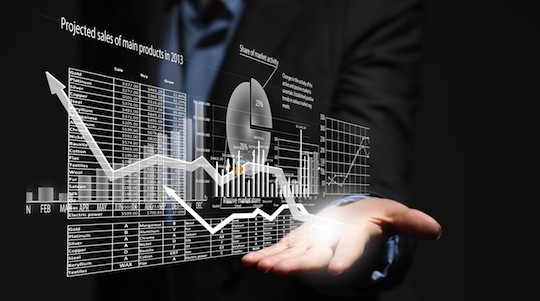 In today's marketing technology wrap, Teradata announces Customer Journey Analytic Solution, PubMatic launches Seven, Emma Plus launches, new research into programmatic, TubeMogul partners with Factual, and Adroll integrates WooCommerce.
Teradata announces Teradata Customer Journey Analytic Solution
The set of capabilities aims is for discerning the behavioural paths of each individual customer, determines next best interaction and delivers a personalised brand experience through every channel and touchpoint.
The system focuses on intelligently integrating data in real time, multi genre analytics, and interaction management.
"Managing every customer as an individual, based on their interactions with your company, requires not only the integration of different types of data but understanding it through the application of complex multi-genre analytics. Even the best-known companies feel this is a 'boil the ocean' project – making sense of billions of events for millions of customers, in real time.  This challenging situation is where Teradata alone thrives," says Dan Harrington, EVP, consulting and support services, Teradata Corporation, who boasts the service  is the only one offering marketers a comprehensive view of customers based on their individual reactions for the right action at the right time.
PubMatic launches Seven
PubMatic has launched Seven, a revenue management platform designed for the digital media environment. The platform features the company's Unified Ad Server and offers holistic management of ad decisioning, automation buying and selling of inventory, managing quality control and compliance, and providing real-time data and analytics.
The Unified Ad Server is the first built specifically to enable seamless workflow across all revenue channels.
Emma Plus launches
A new personalisation platform for email marketing, Emma Plus enables marketers to leverage website visitor data, by integrating it with website, CRM and ecommerce platforms.
By gathering data from user's activity in-site, as opposed to their reaction to emails, it enables targeted personalisation for future campaigns.
Litmus inbox preview combine with the "industry's leading design suite" enables the creation of slick, attractive emails on any device.
Branching logic enables best-action decisioning on follow up campaigns, and CRM integration is possible with Salesforce, Oracle, Microsoft Dynamics.
New research into programmatic buying and selling
85% of sellers feel there are too many vendors of programmatic solutions in the Asia-Pacific marketplace, whereas only 60% of feel the same.
A study by ExchangeWire Research into buyers and sellers of programmatic solutions shows a series of disconnects between the responses of buyers and sellers.
"There is a big disconnect in the APAC market between companies on the buy-side and the sell-side," says Ruth Stubbs, CEO of iProspect Asia Pacific.
"For those on the sell-side, such as publishers, monetising online content is a significant challenge, which means anything that indicates increased complexity isn't viewed favourable. On the buy-side, however, a rise in the volume of time spent online and a broadening of consumer media choices is creating an opportunity for more vendors to step in and specialise in specific areas," she says.
The research indicates the cause of this disparity could be the nascent APAC programmatic ecosystem.
APAC remains a strong region for adtech and martech. Adtech deals in the region accounted for 18.3% of the global market in the first half of the year, with martech amounting to 9% of global deal volume.
Rebecca Muir, head of research and analysis as ExchangeWire says "our study shows that the APAC programmatic market is at an exciting stage in its development and as such, it is still overcoming fresh challenges.
"With new solutions constantly emerging, it is therefore essential for buyers and sellers to embrace technologies that offer a managed service to enhance efficiency and provide access to specialists with knowledge of how to use them effectively," she says.
TubeMogul partners with Factual to enhance location-based mobile audience targeting capabilities
Factual's Geopulse Proximity and Geopulse Audience targeting capabilities will now be available directly within TubeMogul's software platform.Advertisers will be able to apply the customisable location based and geofencing capabilities to boost scale across inventory providers and amplify ad content served within mobile apps.
Factual's Global Places dataset covers over 100 million business listings and points of interest worldwide.
"High growth and increasing levels of sophistication in the programmatic mobile video market are driving high demand for advanced mobile-first targeting data," says Rob Jonas, senior vice president of revenue at Factual.
"As viewer attention continues to fragment and mobile cements its position as on eof the most critical pieces of a marketer's strategy, the industry absolutely needs a way to identify, reach and engage users regardless of where they are," says Sarah Wilson, media supervisor at DWA.
AdRoll integrates with WooCommerce
The plugin allows marketers to make the most of eCommerce, the most popular eCommerce technology in the country, 38% of websites in Australia use WooCommerce.
TheAdRoll, WooCommerce integration instantly arranges the products in an advertiser's store into custom ad web and Facebook ad units, known as dynamic product ads and serves them to the exact people who looked at them.