Marketing to multicultural Australia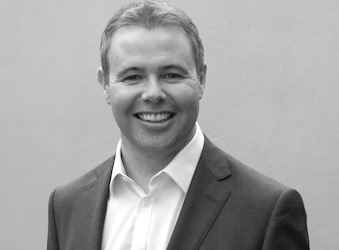 Australian businesses are failing to adapt to the ever diversifying population, writes Luke Sullivan, who warns that brands are therefore leaving a large communication gap for nearly 20% of Australians – more than 4.5 million customers.
Companies that don't implement multicultural marketing are missing out on communicating with the one in five Australians who speak a language other than English at home.
Brands need to consider, first, whether they need to target this group and, second, what they need to do to engage with them.
Some of Australia's leading companies have started implementing cross-cultural marketing initiatives, such as ANZ's Lunar New Year campaign targeting the more than 330,000 Mandarin-speaking Australians. However, this is certainly not the norm.
Considering Australia is one of the most culturally diverse countries in the world, it is important that businesses assess their brand and consider whether they are effectively targeting their multicultural audience.
It may sound obvious but if your audience doesn't understand you, they won't connect with your business and they won't care about your brand.
If you want your audience to have an interest in your organisation, you need to speak to them in a language they understand. Don't expect them to change for you.
Tailoring content to suit culturally diverse communities can be difficult, especially given the array of backgrounds in Australia. It comes down to understanding your market, knowing your consumers and showing respect for their culture and heritage.
An example is if your business is based in Springvale, Victoria, a large proportion of your customers will be from a Vietnamese background. Developing marketing material in Vietnamese will cater to the more than 4000 residents who were born in Vietnam.
Communicating in your customers' language not only allows them to understand you, it shows that you actually care about them and know who they are.
More than a quarter of Australians were born overseas, so tailoring your marketing approaches is a significantly more effective way of engaging with your audience.
More than simply translating the language of your content, actually developing targeted content specific to a particular audience background, can strengthen customer engagement and enhance your brand's reputation amongst that demographic.
This can be extremely effective for retail chains who can develop cross-cultural content specific to their area, such as Vodafone's flyers promoting international calls to India, targeted at Indian-background residents or Aldi's Arabic-language catalogue for Lakemba, targeting the New South Wales town's large Arabic community.
Cross-cultural communication boils down to two simple prospects: helping your customers understand you and understanding your customers.
Speak their language and know their background – it's fairly simple but surprisingly under-utilised.
Luke Sullivan is national head of agency sales at Salmat.