Martech news: Zendesk launches SMS channel and engagement app for Messenger, Sugar 7.7, Salesforce unveils Marketing Cloud Lightning, Accor Hotels Australia automate marketing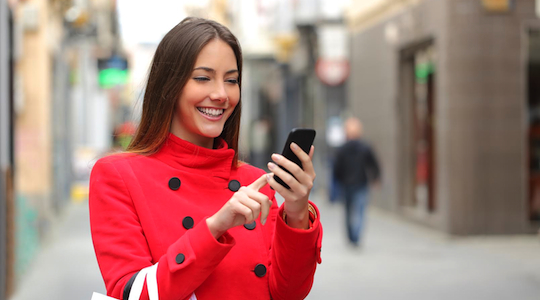 Zendesk launches SMS channel and engagement app for Messenger, Sugar CRM announces Sugar 7.7, Salesforce unveils Marketing Cloud Lightning, and Taguchi and Accor Hotels Australia employs automated marketing.
Zendesk launches SMS channel, builds dedicated customer engagement app for Facebook Messenger
Customer service platform provider Zendesk has announced a new native SMS support channel, enabling businesses to receive and respond to texts from customers, within the platform.
"SMS isn't new, but the rise of on-demand services and an increasingly mobile customer base makes this channel important for businesses," says Ryan Nichols, general manager of Zendesk Voice.
"SMS lets businesses connect with their customers wherever they are in an extremely personal way."
The new function is available to businesses of any size and will enable companies to provide a phone number, which is then included within their app or website.
Texts that come through are viewed within Zendesk, in a similar way as on an email ticket.
Zendesk also launched Zendesk Message, an app built for businesses to address the unique characteristics of messaging and the growing demand for customer interactions within this channel.
Spring, a digital shopping platform available on mobile and web, is using Zendesk to integrate human chat into a Messenger bot experience that allows users to shop, browse and buy Spring's assortment in a conversational way.
"Messenger is more than just another support channel – it's becoming the destination where customers can browse, buy and receive important information. Today's businesses must meet customers wherever they are and combine the personal touch of human interactions with the convenience of automated activities through bots," says Royston Tay, general manager of messaging at Zendesk.
–
Related: Domain's recent introduction of bots within the Facebook Messenger app was an Australian first »
–
SugarCRM introduces 'Informative CRM' features in 7.7
CRM provider SugarCRM has announced Sugar 7.7, with new features including custom tags, an optimised search experience, and an enhanced knowledge base.
Individuals will now be able to tag any record in the application, this empowers users to better classify customer information in a manner that makes sense to them and to share that same classification with their fellow employees.
Tags are available as filter criteria and reporting criteria.
Salesforce unveils Marketing Cloud Lightning, announces price rise
Salesforce has announced Marketing Cloud Lightning, a new user platform that will give marketers the ability to create complete customer journeys that span sales, marketing and service.
It will enable marketers to have a consistent user experience across the Customer Success Platform, leverage Lightning Components to extend and build new apps, leverage data science to analyse information from the web and Salesforce data to predict customer behaviour, and build and automate customer journey experience.
The company also announced Marketing Cloud for Google Customer Match, an innovation on its ongoing strategic partnership with Google, which will enable marketers to deploy CRM-powered advertising across Google Search, YouTube and Gmail.
Salesforce puts out three automatic upgrade to its technology each year.
The most recent upgrade saw Salesforce celebrate its 50th release.
It has also reduced the number of editions from five to three: Professional, Enterprise and Unlimited.
There is a corresponding price rise for all three editions.
Existing customers will be grandfathered in at the price they pay now through the end of their contract, and will incur a 7% price uplift will be incurred each subsequent year until it corresponds to the new pricing.
Taguchi and Accor Hotels Australia rollout marketing automation
Taguchi Marketing and Accor Hotels Australia have announced a national marketing automation rollout across participating hotels in the AccorHotels Australian network.
It will provide email marketing and automation capabilities, facilitated via centralised workflow and database management to AccorHotels' head office marketing divisions, as well as its extensive national hotel network.
The system was piloted in collaboration with Ogilvy Australia during late 2015, with search engine marketing to help drive bookings by neo@Ogilvy.
"The ability to communicate effectively with our guests is a key priority for Accor Hotels, and as a result of this partnership we have been able to improve the relevance and engagement in our marketing communication," says Christopher Mills, director of digital commerce for Accor Hotels Australia.
* * * * *
Join Marketing Pro to see all the latest ways worldwide brands are utilising new marketing technologies
* * * * *