Mobile marketing: 10 years of social transformation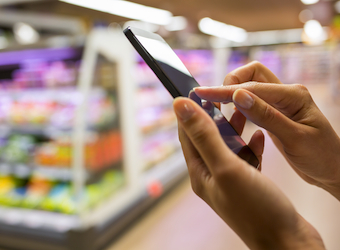 Joe Barber has been working in mobile marketing since the early days – he remembers a time before we were all constantly glued to our phones. Here he reflects on how attitudes have changed dramatically over the past decade.
In 2004 I was embarking on my earliest mobile marketing endeavours. I spent more time as an educator than a salesperson and organisations embracing mobile were the brave and ambitious. It was a lonely landscape trying to get organisations to even accept SMS as a useful communications platform. Zuckerberg had more success with consumer engagement than I did with Facebook having also being founded in Feb 2004.
I was highly criticised by many for the phrase I adopted as it was seen as unrealistic and setting the wrong expectations:
"There has never been a medium that is so ubiquitous, so pervasive and potentially so powerful as the mobile."
It was a phrase I used in my public talks, seminars, conferences and even my sales collateral.  It was in many regards establishing a bold and ambitious future for in 2005-2006 I was preaching the total domination of mobiles in a consumer's life. Interestingly, the early materials had the Motorola RAZR V3 (released 2004) as the sample image. Few people could even conceive the day when mobile web usage would overtake desktop or in-fact when a firm would launch their mobile website before worrying about a desktop version. But both such things are now a reality.
Ten years later when I say "There has never been a medium that is so ubiquitous, so pervasive and potentially so powerful as the mobile," I get a very different reaction – usually some sarcastic retort for stating the obvious. Despite occasionally coming across skeptics that just don't understand the mobile opportunity and how to leverage, it has become the cornerstone platform in most digital strategies.
Undoubtedly the release of the first iPhone in June 2007 saw the turning point for the adoption and more mainstream acceptance of both using the phone for web access and the use of apps. Up until the iPhone release (or the iPhenomenon as I like to call it) both web (wap) and apps were deemed the realm of the 'geek' and that the average consumer wouldn't have any idea what to do if a campaign execution used either of these two mechanisms.
In 2006-2007, the phone battle was flip versus clamshell style and smaller was better. Apps were very lame arcade style games with low-resolution graphics and linking from text message to a web page was a 2-3 click process. Ringtones and wallpapers were all the rage and to consider doing anything on mobiles as part of a digital strategy was considered a gutsy career move.
In 2004 I gave my first presentation on mobile and its potential for targeted marketing to a large group of agency folk at a conference in Sydney. At question time I ended up being the human dictionary of mobile acronyms and then had to turn into a soothsayer forecasting what would happen with this new emerging medium.
Between 2004 and 2008 there were serious concerns and issues raised by brand managers and marketing folk around the use of mobile in their campaigns. At the time, they were all valid issues and I recall the launch of a music album, which used SMS to receive a link to a music video. The advertising creative had half the bus shelter poster consumed with the 'fine print' on how to text in, open the message, and then navigate to the link and finally how to view the video. It contained a range of disclaimers around data charges and spent more ad space educating than selling the album.
Other concerns and questions raised included:
How many consumers actually know how to text?
won't consumers not know how to use their web (wap) browser?
isn't it unfair to expect consumers to pay $2 to $8 for data to download the video clip?
do text messages cost to receive?
can we fit the message to 140 characters?
what if the consumer doesn't have a data plan?
what about how so few consumers know how to web surf on their phone?
isn't the mobile is for voice calls and won't extend much beyond this single function?
how many consumers carry their phone all the time?
The last 10 years has seen some incredible social behavioral changes. The transformation in how people use their mobiles and for what has been dramatic. Interestingly, it has also had a consequential impact has been the demise of the domestic desktop (except for hardcore gaming needs). Consumers have progressively moved all their digital activity to their phones, and similar changes in behaviour are also what has driven an increased use of tablets and laptops. The desktop is no longer the centre of the world for the connected consumer.
These social transformations have also crossed over to the business world. It's not uncommon to find a business card with a mobile number and email address but no main reception number. None of my offices have landlines. Everyone uses his or her mobile. I've even seen staff texting each other across the room.
In such an incredibly short time we have seen the mobile (formally referred to as a cell phone in the US) go from being a handy portable phone – for phone calls – to a critical social and business tool for nearly every adult on the planet.
When I saw some recent stats and realized it was 10 years since I first stepped into the mobile market, it made me reflect on how far attitudes and adoption has come. Most of these stats below would have been considered impossible and ridiculous to even consider 10 years ago. In fact, some would have been hard to accept just four years ago.
Most of these stats and figures are extracted from reports and studies done within the US.  Unlike six years ago, the market variations driven by big differences in things like data prices and messaging costs are no longer valid caveats on US derived research and stats.
More than 29% of business professionals use their phone at least once every hour of every day,
97% of business professionals hand out their mobile number and not the main reception number,
more than 73% of business people use their phone to work from while on vacation,
92% of the top 500 brands have a multi-channel social media strategy,
97% of all smartphone users claim to have used the web at least once, with 82% using it monthly and a massive 71% claiming to use it almost daily,
75% of consumers take their phone to the bathroom – 15% to avoid their partner reading and 60% so they can read messages and post,
52% of consumers use their mobile while in-store to research and compare prices with a massive 40% claiming they check at least three channels before purchasing,
more people own mobiles than toothbrushes or power to their house,
8% of a worker's day is spent staring at the mobile screen,
87% of people filled out detailed personal information on the mobile, whereas on a traditional desktop that figure drops drastically to around 21%,
consumers will wait no more than three seconds for a mobile site to load else they'll try someone else,
latency (poor performance) on mobile websites accounts for 65% of the shopping cart abandonment rate, and
11% of consumers watch movies on their tablet and not a dedicated TV.
When it comes to focus on mobile marketing:
45% use apps,
59% consumers find search ads useful (mobile),
SMS coupons are redeemed eight times over email coupons,
40% conversion rate when people scan a QR Code, and
Apple (iOS) apps generate four times the revenue of Android apps
With iPhone 6 released, this marks the first step in aligning features and form factor for Apple more with competitors than in isolation. It's interesting that this release and along with other vendors is starting to turn the tide on size and form factor. It was for a long time 'smaller is better'. Then after the iPhone launch and the mass adoption of being online and connected from the mobile the larger screens started appearing but for a while remained 'just a handful'.  But now the iPhone 6 Plus and the Galaxy Note have introduced a new size paradigm that's bordering on 'mini tablet'. They're almost too big to hold to the ear and better suited to those carrying a handbag rather than using the back pocket for storage.
Finally, consider the last year or so and how mobile is continuing to create social transformation in process and behavior. We can now use our mobile to get ATM cash without a card. Some retailers and banks now support full 'Paywave'-style payments using just the mobile. Flight boarding passes now just on screen – don't even need to print. Add to these processes buildings and public venues using NFC and mobile for access control, and soon we wont have a wallet full of cards but a mobile with a cash or money clip. The rate of innovation and adoption means that the next three years will see a drastic overhaul in so many areas of our lives.