Mobile dominates Black Friday weekend worldwide as Australian consumer confidence levels off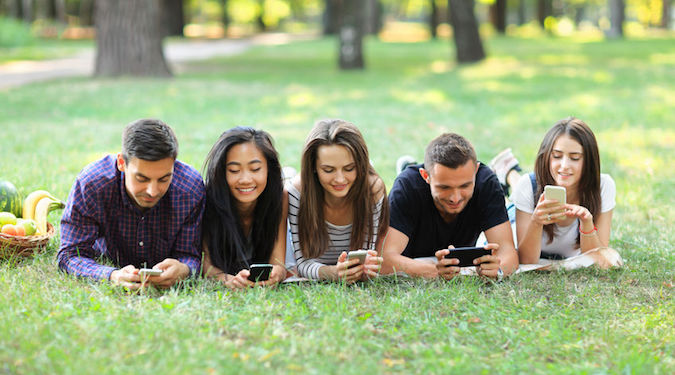 Mobile shopping use increased its dominance globally during the long retail weekend.
Global data from Salesforce reveals that mobile phones made up 64% of all shopping visits over the weekend, up from 54% in 2016. Mobile increased its share of purchases too, with 43% orders placed on mobile, up from 33% last year.
Computers captured 46% of orders, less than 50% for the first time.
Personalisation and artificial intelligence (AI) powered product recommendations also delivered impressive engagement and return. The 6% of shoppers that engaged with product recommendations accounted for 30% of all Black Friday revenue.
Other global statistics include:
Black Friday orders were discounted by an average of 28%,
85% of orders were shipped for free,
retail revenue grew 24% on Black Friday (up from 21% in 2016),
traffic grew 19%, (level with 2016), and
average order value was US$122, up from $120.
In Australia, consumer confidence eased 1.2% this week to 115 points on ANZ and Roy Morgan's Index. Households' views towards current and future economic conditions slipped 3.4% and 3.3% respectively last week after two weeks of solid gains.
Household views upon state of their 'current finances' dropped by 2.3%, the fourth consecutive week of growth. Sentiment surrounding current and future economic growth and state of current finances remain above long-term averages.
Sentiment around 'time to buy a household item' improved 0.5%, bringing this category back to its long-term average.
"Despite last week's fall, sentiment towards economic conditions has improved considerably since its low point in early September," says ANZ head of Australian economics David Plank.
"The recovery in sentiment around the 'time to buy a household item' index is also encouraging. A sustained improvement will likely bode well for holiday season sales."
eMarketer noticed some interesting new shift in retail shopping in a Deloitte US pre-holiday shopper survey: a shift from 'showrooming' – customers browsing product in-store before purchasing online – to 'webrooming' customers browsing and researching online before purchasing in-store.
In the survey, 69% of consumers planning to shop on the weekend said they would engage in webrooming, while 46% planned on showrooming.
"As recently as five to six years ago, showrooming was all the rage and the thing every retailer worried about," says Rod Sides who leads Deloitte's US retail, wholesale and distribution.
"Now people are doing webrooming and going to stores as the last part of their shopping journey.
"Consumers are looking for the right product and the right experience. They want retailers to meet them wherever they are. They don't shop by channel.," says Sides.
Image copyright: gladkov © 123RF