Disney+ enters the Australian streaming wars – what you need to know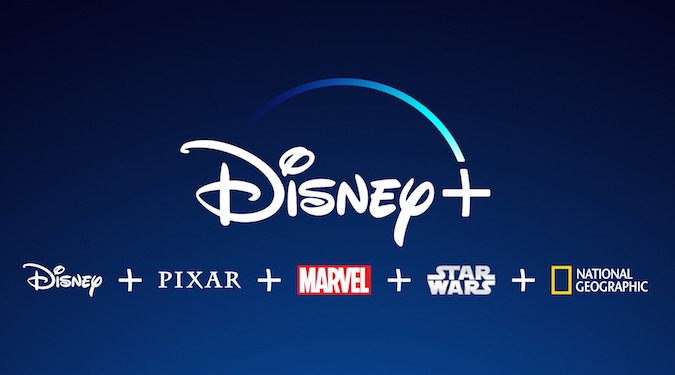 After a slightly rocky US debut, entertainment giant Disney is entering the ring against Netflix and Stan tomorrow. The forecast does not look good.
Australian audiences will have access to Disney's long-anticipated streaming service tomorrow (19 November). The streaming service brings with it a gargantuan library of movies and TV content.
The Disney+ offering is a significant threat for Australia's existing streaming market – it includes heavyweight mastheads like Marvel, Star Wars, Pixar and all of 21st Century Fox's former properties (including Avatar, the X-Men movies, The Simpsons and much more).
Even still, Mike Sneesby, CEO of the Nine-owned Stan,  says he welcomes Disney+ to the Australian market. According to Sneesby, tomorrow's launch will be "terrific for everyone" and won't hurt domestic streaming.
"Disney has fantastic content," he said. "The brand and franchises on Stan have performed very well, but in the broader scheme of things, they are one in about 100 of our important distributors of first-run content," Sneesby told Caris Bizzaca on the Screen Australia Podcast.
"When Netflix launched, subscriber run rates lifted to a new level. The whole market lifted. Consumers will take multiple services. This isn't like the choice between a mobile phone carrier where you're locked into one. Together, we are bringing streaming to Australians."
Only minutes after the streaming service became available in its US launch on 12 November, the platform crashed. Disney will be hoping for a smoother launch Down Under.
Social media quickly filled with complaints and screenshots of the downed service accompanied by disappointed Disney characters.
— Ron Heckel (@heckel_ron) November 12, 2019
According to a Disney spokesperson, the consumer demand for Disney+ exceeded the company's "high expectations."
"We are pleased by this incredible response and are working to quickly resolve the current user issue."
According to a survey conducted by Reviews.org, despite the slate of well-loved properties, Australians aren't terribly excited for Disney+. The survey of more than 1000 people found that slightly more than half (55%) of Australians won't even try Disney+'s free trial.
"Perhaps the biggest problem for Disney+ is the perception that there won't be enough original content available at launch to justify getting another streaming subscription," says Australian editor of Reviews.org, Brodie Fogg.
"We no longer think of subscription services solely as libraries of old movies and shows, we think of them as new entertainment networks that will frequently provide us with great new content. It's that continual flow of new movies and shows that keeps us interested in a streaming service."
"Netflix has changed what we want from a streaming service by providing quality original shows like Stranger Things exclusive to that platform."
Though no concrete numbers on Disney+'s reception have emerged – and likely won't for some time – third party estimates say Disney+ had more than a million pre-registered subscriptions for the service before it launched in the US.
Netflix, meanwhile, still has more than 60 million subscribers in the US and more than 158 million worldwide. In Australia, Disney+ will also have to catch up to Stan's subscription list, now hovering at around 1.7 million.
Further Reading:
Image credit: Disney