Customers still more likely to be unsatisfied despite digital experiences improving – Report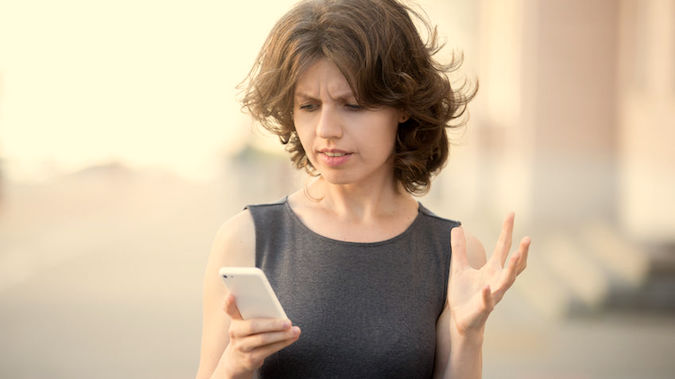 Australian brands have improved their omni-channel offerings, but consumers are still more likely to be unsatisfied with digital experiences than delighted by them.
New research from SAP's 2017 'Australian Digital Experience Report' reveals improvement in the digital experiences provided in retail grocery brands, banking, media and entertainment, and retail consumer industries.
Insurance (-5%), telecommunications (-11%) and utilities (-15%) were the poorest performing sectors based on their negative 'combined digital experience' scores. Air travel achieved an overall score of one, meaning it has an almost even split of delighted and unsatifsied customers.
The proportion of consumers unsatisfied with digital experience dropped from 40% to 35%, and the number who are delighted has increased from 26% to 31%, signifying that although the 'experience gap' is closing – slowly – there is still much room for improvement.
Other key findings include:
43% of consumers use at least five channels to engage with brands – this could include physical stores, contact centres, mail, website, live chat, social media and mobile.
Brands delivering an omni-channel experience saw a lift in Net Promoter Score (8% versus -1%), and customer loyalty (43% versus 38%) when compared to those only engaging with customers on a single channel.
Websites scored the highest satisfaction rating at 41%, followed by email (33%) and mobile apps (25%). Telephone and contact centre (20%), mail (19%), social media (8%) and live chat (5%) were the poorest performers.
"Consumers no longer view each brand interaction in isolation," says head of SAP Hybris ANZ Stuart O'Neill, "they want a consistent experience at every touchpoint.
"The best performing brands across industries are looking outside the box and ensuring each consumer interaction is optimised, personalised and above all delightful.
"Consumers are individuals with preferred methods of engagement. Providing an optimised experience across all channels ensures that, no matter where they choose to reach you, they have an experience that meets their expectations."
The arrival of Amazon and other big international CX crowd pleasers to our shores makes this more important than ever, as "many of which are defined by robust omni-channel experiences," O'Neill says.
SAP commissioned AMR to poll more than 4000 Australian consumers. Performance was based on consumers scoring each attribute on a scale of zero (not important) to 10 (most important).
–
Further reading
–
Image copyright: fizkes © 123RF