Holiday retail: are you mobile ready?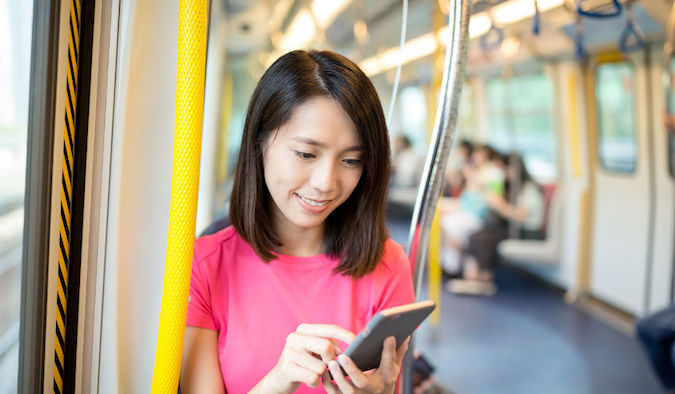 The Black Friday and Cyber Monday retail weekend kicks off a period of opportunity for brands that fine-tune their mobile CX, and presents valuable engagement and retargeting opportunities.
Mobile site visits are expected to overtake those made on desktop this Friday.
For years now, Black Friday, the Thanksgiving weekend and Cyber Monday have produced some of the biggest figures in retail. Consistently breaking year-on-year records, the retail calendar giant has gained momentum in global markets – including Australia – in recent years. The ecommerce boom has seen the day go digital.
Last year's Black Friday was no exception – US consumers spent over $3 billion, with $2.27 billion made online – and retailers big and small are gearing up for another big weekend.
Last year, one-third of online shoppers used mobile devices to make purchases. This will grow this year, and Adobe predicts mobile shopping site visits will actually surpass those made on desktop.
Marketers and retail brands looking to make the most of Black Friday opportunites should ensure their mobile messaging and paths-to-purchase are slick, or else customers will switch off.
Here's a checklist for retail marketers hoping to make it big this Black Friday, as recommended by Shopify:
Optimise for mobile: mobile shopping visits may surpass desktop this year.
Test your platforms: can they handle the massive increase in traffic and conversions? Discount coupon site Picodi reported a 37% increase in Australian traffic on Black Friday last year, and a 400% increase in conversions.
Optimise and retarget: According to Barilliance, Black Friday experiences the highest rate of cart abandonment for any day of the year. Set up or refresh your abandoned cart emails to keep sales coming through long after the day itself.
Reward loyal customers: with earlier or better deals.
Integrate live chat: to ensure frustration-free paths-to-purchase and minimise cart abandonment.
Track everything: to enable you to build strategies for the following year.
According to Forrester, 13 million Australians are now online buyers, with online retail spending forecast to hit AU$38 million by the end of the year. Locally, a small drop in fashion sales for December 2016 may in part be explained by consumer spending being brought forward by Black Friday and Cyber Monday sales in November, making it clear that holiday-spending is no longer a December-only phenomenon.
Image copyright: leungchopan / 123RF Stock Photo