YouTube to overhaul children's viewing and targeting after US$170 million fine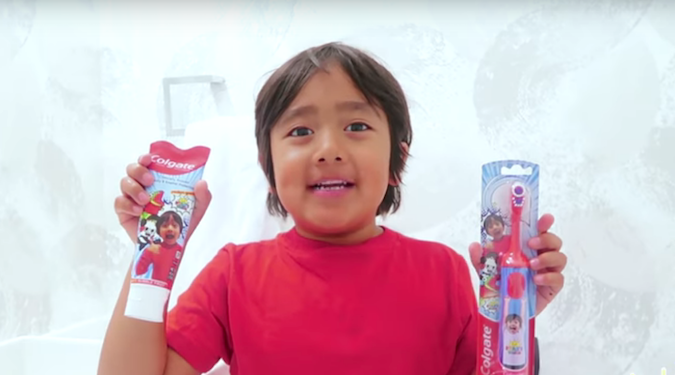 YouTube has been fined US$170 million by the US Federal Trade Commission, to settle allegations it used the personal data of minors without their parents' consent.
In response to a Federal Trade Commission settlement, YouTube will change the way it handles children's material and the data of its youngest viewers.
The $170 million fine is the largest the Federal Trade Commission (FTC) has levelled against YouTube and parent company Google. Based on last year's earnings, the sum roughly equates to two days' profit or 11 hours' revenue for the search giant, reports CNet.
The FTC has been investigating YouTube's handling of data for children younger than 13. In the US,  federal law requires companies to attain parental consent before collecting and sharing the personal information of these minors.
According to YouTube, its service is intended for those aged 13 and older. Its popularity among children of all ages, however, is impossible to deny, and it plays host to enormous volumes of cartoons, sing-alongs, toy reviews and more.
The FTC's evidence included Google presentations made for toy companies Mattel and Hasbro that describe YouTube as the "new Saturday morning cartoons" and the "number one website visited by kids".
Despite this, on the legal side of things "the company refused to acknowledge that portions of its platform were clearly directed to kids," according to FTC chairman Joe Simons.
YouTube's changes are to include:
all views of children's material on the channel will be treated as if watched by a child, regardless of the viewer's real age
kids' videos will no longer have personalised ads, comments and notifications, and
users uploading videos will be required to declare whether the material is aimed at children.
Most of the changes are required in the settlement. One that uses machine learning to help enforce videos being classified correctly for children goes beyond FTC requirements.
YouTube Kids – the app introduced in 2015 that requires parental consent and does not target children based on viewer interests the way standard YouTube does – launched a website version in late August.
It is expected that parties developing – and often monetising – material for children will be the most affected by the changes.
Ryan ToysReview, one of the highest viewed children's channels on YouTube has got on the front foot, saying protecting children should be the main goal. "The new policy may impact the YouTube Kids space ecosystem, but kids' safety should be a priority," says a statement by Shion Kaji, father of toy reviewing star Ryan.
Despite apparent acceptance of the changes, Ryan ToysReview – which boasts 21.4 million subscribers and 31.8 billion views – has not escaped similar criticisms levelled at YouTube.
On the same day as the settlement, US not-for-profit Truth In Advertising (TINA.org) filed a complaint with the FTC, accusing Ryan ToysReview of using deceptive advertising targeting children. TINA.org's analysis of Ryan's videos from 1 January to 31 July reveals almost 90% of the material references products for children under five.
Ryan ToysReview, which has collaborated with brands like Walmart, Hasbro, Nickelodeon and Colgate (pictured), earned US$22 million last year, making Ryan 2018's highest-paid YouTube star in the world.
TINA.org's complaint asserts that Ryan's youngest viewers are unable to spot the difference between independent and paid content – no matter how clearly disclosed. Here's an example.
"The well-being of our viewers is always the top priority for us and we strictly follow all platforms' terms of service and all existing laws and regulations, including advertising disclosure requirements," responds Kaji in a statement.