Operations of innovation with Melanie Perkins, Canva founder and CEO – part two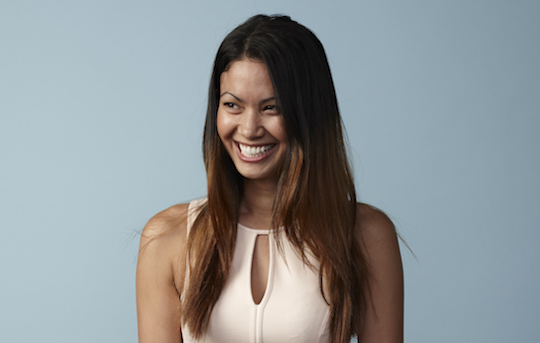 This is part two of Samuel Tait's interview with Melanie Perkins, founder and CEO of Canva. In part one, Perkins gave an overview of her experience building Canva, what is driving its phenomenal growth, the biggest challenges and hurdles facing the business and how disruption ends up being an outcome of innovation.
Samuel Tait: Who is currently using Canva?
Melanie Perkins: People from 179 countries around the world are now using Canva, and sometimes for things you would never envisage. We recently had a sheriff's office in the USA use Canva to create 'wanted' posters.
ST: How important is design to the success of Canva?
MP: Absolutely critical. Design touches every single aspect of the company, specifically the design of the product, the interface design. I think design and strategy are tightly interlinked, they are inseparable in fact. Design is about how things work and is critical to our success.
ST: How do you reconcile the two sides of innovation (ideas and execution)?
MP: If I can use a visual metaphor, then I think that the ideal vision is a long ladder, and the long ladder goes all the way to the moon, but you've got lots and lots of rungs in that ladder. You can have a lot of variations of that vision. The moon is your idea or vision and the ladder and its rungs are your path of execution.
If your path is to go all the way to the moon, but you don't have any rungs to get there, then that's not going to work out. You want to have very concrete steps to get there where each step should solve incremental problems. It is important that when you release something, it's actually solving a pain point for a lot of people, and that's really important. In our business journey we have had many challenges along the way, and some challenges have taken a year to solve. For example, when we were starting out and needed funding, an investor told me that he would invest in our company if we could find the right technical co-founder and technical team, and it took a year to find that team. In each step up the ladder there is a different challenge or problem that you need to overcome. Persistence is certainly a virtue in that regard to keep on going and not give up.
The other element is something that I like to call just in time learning. That is where you only think about things just before you need to know them or sometimes just afterwards. For example using the ladder idea again, you might only be figuring out the next rungs just as you get to them, but at least you have got the guiding path of where the ladder is leading you, it helps to guide what the rungs are. Ideally if you're working a few rungs ahead, it is certainly helpful.
ST: How have you used customers to help design the services provided by Canva?
MP: Initially we did a lot of user testing, we used usertesting.com which is a fantastic website where you can actually watch people use your tools for the first time. You can watch their interactions with the website. It is really interesting because you can understand the emotional journey of that user and we have since spent a great deal of time perfecting the experience based on the testing.
For example, we expected people to click on a button but they weren't and the interface wasn't getting the expected reaction we needed. We then changed the button experience on Canva to enable what the user expected. This is because we believe very strongly that people shouldn't have to learn Canva, we should learn user behavior and deliver to their expectations. We also run an improvement program where we speak with influencers and users in education. What things that they would like to see in Canva? What additions would make the effort easier for schools?
In addition we have had over 65,000 emails from our users. They are a very vocal user base who tweet about us a lot, and post about us on Facebook. People who use Canva are very vocal about the features that they need or they'd like to see. That also gives us a lot of insights into what people need.
We find a lot of people asking for the same thing which is great because when people want the same thing then we can put that into the product and be very confident with new feature releases. That being said it is important to be able to distil it back into what your vision is for the product and making sure that everything is in line with that. We have found that having such a strong grounding of what we want this product and company to be, has enabled us to be able to provide us a filter of what want to be developing and what direction we want to be moving in.
ST: How have you been able to support global users and incredible user growth the company has seen this year?
MP: We have been extremely fortunate from a technological stand point, we have got people who have dealt with huge systems before, we have had a few people that have come from companies like Google. We now have more than 3 million users creating designs. Most companies would have serious issues supporting a platform creating more than one new design every second. We have been very fortunate to have such a solid tech team that have been able to ensure that we are able to handle the growth we've seen in such a short period of time. That's why I think hiring really smart motivated people is very important. We spend a lot of time making sure that people are the right technical fit, the right cultural fit and believe in the vision of the company.
ST: How have you structured your teams to support innovation and growth within the business?
MP: We have just moved to a model of small teams where each team sets out their own weekly goals. We have objectives and provide them with as much business context as possible. Having people know why we are doing things and then having smart people in the building means they can make decisions based on all the information. We have some people that are across multiple teams.
We also hired very ambitious people and ensure they understand the company objectives which we breakdown to quarterly objectives. Then each of the teams, to define their own goals and guidelines, break down these quarterly objectives. That means that by the end of the year, as the teams deliver their goals, everyone is actually able to see everything going on across the business. It means our people are given a lot of ownership.
It is really important that we have the structures in place to enable people to have their own jurisdictions in their own areas that they can own and turn their ideas into a reality. It's important that people are in a position to be able to make good decisions. There would never be enough time in the day if we were driving everything from the top down.
ST: How would you describe the company's culture and how have you supported it through the growth of the business?
MP: If I was to use three words to describe our culture I'd say we are motivated, passionate and eclectic.
Diversity is important in all our people. In our marketing team not only are they diverse even among themselves, but their particular skill set is entirely different from our engineers, who are entirely different to the people that make up our customer happiness team. That eclectic nature is what makes our company strong. We need people thinking in different ways to handle all the different aspects that we are required to handle to be a successful startup company.
One of the best things we have done since we first started as a company was to always have lunch together. It meant that people are having informal conversations, talking to people that they are not necessarily working with directly. It's a tradition that continues today. We now have an amazing chef, who cooks lunch for us every day. I think that the importance of actually having lunch together is one of the least expensive, but most amazing ways for the team to bond. It's money extremely well spent.
ST: How do you measure success in the business?
MP: We actually asked our team if we were successful sometime ago and a lot of people said we are already successful; we have a really motivated team and a community that loves Canva. We are growing like crazy. I think that there are definitely many different measures of success and having a community that we are actually solving a pain point for is key to that. Shipping product is obviously what we do. Therefore we look at the data, the number of designs that have been created, the number of designs that are being published; all these things are certainly factored to measure how we are doing.
Seeing apps being shipped that really delight our users, that certainly is a feeling of satisfaction and success. Feedback from the community behind Canva can get extreme. If you look at what is said about Canva on Twitter, saying how much they love it and how it changed their lives and all this amazing stuff. That's really cool as well.
To celebrate our success every time we hit a million users we go out for lunch. We have lunch here in the office as a team every day but when he hit a million users we go out to lunch. Its quite funny because we headed out to lunch not that long when we hit 2 million users, and then we just hit another million users last week so the time between lunches out is getting smaller!
ST: Are there any processes internally that you think provide a lot of value?
MP: Every Friday, we have a full team stand up. Everyone talks about what they worked on that week and what they are working on in the coming week. Each team gets to report what they are doing. That sense of ownership means that we can do things that would be impossible because there are so many moving parts to Canva. There are a lot of things going on here. Having people who just care deeply about that section of the company and then understand how that fits into the bigger picture means that people make the smart decisions and we physically couldn't do what we do without that sense of initiative.
People hold themselves more accountable. When you are talking to your peers about what you have done to move the company forward and everyone wants to show that they have done what they said they would. Having really smart people the ability to do the best work in their lives has been the mantra that we very much live by. I think people are innately innovative and innately passionate and it is really important that the company should facilitate that towards a shared mission.
ST: Can you provide any detail about your next major release, Canva for Work?
MP: I can't say anything in detail until it is released. What I can say is Canva for Work will solve a lot of pain points for people working in teams. At the moment designing in a team is very complicated. We have that increase in complexity exemplified by brand guidelines and trying to collaborate within a team and trying to get feedback. You have got a designer who spends half their time doing copywriting changes rather than providing a place to actually create great designs. There is a lot of frustration and effort that is wasted with the current design lay of the land at the moment. We hope Canva for Work will change this.
ST: What advice would you give to people looking to succeed in their own innovation programs?
MP: My first piece of advice is actually going to be very lofty. You should take some time to just imagine what you want the future to be like, and think about that in detail. You could imagine what the future of ordering or bill payments will be like, and then think about the future of that industry really intimately and outline what you think the future will be like. I personally like to think that everything could be happier, healthier, and smarter. Some of that is embedded into what we ware doing here at Canva. But that exercise is a lot of fun because the more that you do it the more insights that you can get into what you actually want to create.
The other is to just get started. If you have a problem that you would like to solve in your local community or in your workplace, or a problem that you would like to start a company around then just get started. You are going to learn so much along the way. If you don't get started you will never learn the things that are actually essential.
The third one is that it takes so much determination and it takes such a long time to realize your vision into reality. You just have to stick with it when you have many ups and downs and challenges but it's all part of the process.

In case you missed it, here's part one of this interview.