Why 2015 is the year of mobile marketing for your business
Derek Rosenweig goes through some of the big trends in mobile marketing this year.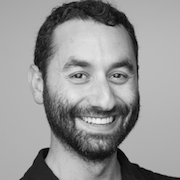 You already know that mobile is taking over the online shopping industry, but do you fully understand how this shift impacts nearly every aspect of your marketing? From SEO to email to checkout, ensuring your business is mobile-friendly is about much more than responsive web design – which you likely implemented 12 or more months ago.
The ecommerce businesses that will win the loyalty and purchasing power of the mobile internet will be those that focus first on consumer experience, with a particular investment in convenience and speed.
What does this mean for your mobile site and presence? Quite a bit. Whether you've issued your own branded app, are using apps like Shopkick to expand your brand presence, or are simply using a responsive site as your mobile touchpoint, your SEO, checkout and email experiences must be congruent with consumer preference and leading industry trends. Here are a few mobile marketing trends you need to be on top of to succeed today and in the future.
Mobile-local search
There is no doubt that Google is focusing on optimising the mobile search experience. Google's recent algorithm changes (the so-called 'Mobilegeddon') hurt the ranking of a lot of big brands. Both big and small companies need to be aware of this – no one is immune.
Every business should make sure they have an amazing mobile version of their site that is fully SEO optimised and provides a great user experience. Sites that continue to use a desktop version of their site for mobile users are going to start seeing their mobile rankings drop, if they haven't already.
But it's not just about improving your ranking on mobile search.
With mobile on the rise, local search becomes even more important. Most smartphone users are invested in locality recommendations, and have their geolocation data already turned on for improved maps, restaurant listings and more. Ecommerce can benefit from locally focused marketing, especially at the enterprise level where many stores also have brick-and-mortar locations.
Personalisation
Local SEO allows your mobile consumers to personalise their shopping experience. In today's shopping world, consumers expect both choice and personalisation options.
Failing to personalise your mobile experience can have severe ramifications for sales, brand perception, and customer loyalty.
In fact, in July 2014, Google updated Pigeon with a new algorithm to provide more useful, relevant and accurate local search results more closely tied to traditional web search ranking signals. This means that while location and distance searches on Google are now more accurate, the importance of your SEO increases as well. Shorten both your on-page and meta content to optimize for smaller screen sizes, title tags and descriptions. Failing to create a good experience for mobile shoppers could result in lower conversion and a decrease in Google mobile-local search rankings.
Improving your mobile-local SEO
Claim your Google business listing,
upgrade to a mobile-friendly responsive design,
edit copy guidelines to fit mobile search (i.e. the shorter, the better), and
diversify your marketing strategies and focus on quality. Google will reward trusted brands.
Mobile-local marketing options beyond SEO
Moving beyond mobile-local SEO, there are a few other interesting technologies that might factor into your mobile marketing mix.
Global Positioning System (GPS): GPS is considered the gold standard of geolocation because it does not require an internet connection. All modern smartphones have built-in GPS capabilities, and the technology is widely understood and available. However, its applications indoors can be limited, and its tie-in to marketing can be restricted to due opt-in requirements from one app to the next.
Wi-Fi Triangulation: Wi-Fi triangulation targets people inside of stores and in dense urban areas by using sensors to collect information from nearby customer smartphones as they attempt to connect to Wi-Fi service. For example, in the US, Nordstrom used this technology to detect customer movements and time spent within their stores in order to manage help determine appropriate staffing levels and department layouts. There are of course privacy issues to consider with this type of knowledge gathering.
Bluetooth: Apple's iBeacon is a good example of Bluetooth technology being applied to bricks-and-mortar environments. It uses Bluetooth Low Energy (BLE) indoor mapping to send and receive signals with other Bluetooth devices, such as a transmitter in a physical store. For example, when walking around the Apple store, you could receive a push notification from the Apple Store app to tell you about accessories for sale, even leading you to their mobile site to purchase if the in-store lines are extremely long.
The wrap
Not every type of mobile marketing is right for every business, but every ecommerce brand must be thinking about mobile to succeed in 2015 and beyond. Focus on the mobile experience, enable personalisation, optimise for mobile-local search, and you will have the foundations of a great mobile marketing strategy.
Derek Rosenzweig is the director of the enterprise channel programs and partnerships for Bigcommerce Asia Pacific.